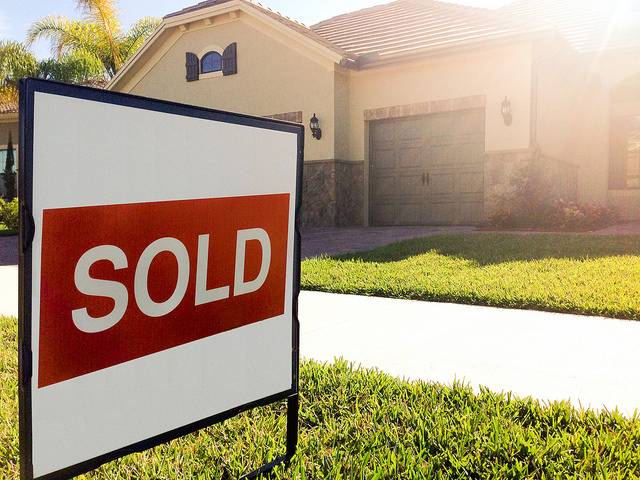 Would you willingly enter a building or a vehicle without knowing for sure that there was a clear and obvious way to get out if you needed to? Then why would you create a property-investment portfolio without thinking about how to exit it in case of emergency or even just because the time was right for you to do so?
Why you need an exit strategy for your property portfolio
Think about driving a car. If you brake or swerve suddenly, you (and any passengers in your vehicle) will probably find it very uncomfortable. If, however, you slow down, or turn, gently, then life is much more pleasant for everyone concerned. What's more, you'll extend the life of your car and save on fuel. Similar comments apply to investment, including property investment.
You want to avoid situations when you're forced into making changes at short notice because that's the situation when you have least control and are most at the mercy of external forces. You may be lucky, you may not. Instead, you want to think ahead and be mindful of your short-, medium- and long-term goals along life's journey in the same way as you would if you were planning out a car journey.
Get Started
Claim up to $26,000 per W2 Employee
Billions of dollars in funding available
Funds are available to U.S. Businesses NOW
This is not a loan. These tax credits do not need to be repaid
The ERC Program is currently open, but has been amended in the past. We recommend you claim yours before anything changes.
By thinking ahead, you can be prepared for the places you need to come to a stop, or make a turn, and so make these changes as smooth as possible. This is true of any form of investment and arguably nowhere is it more true than in the world of property investment, which still moves very much at an analogue pace in an increasingly digital world.
Creating a practical exit strategy for your property portfolio
The first step in creating a practical exit strategy for your property portfolio is to have a robust strategy for determining which of your investments deserve to keep their place in it and which do not. In very simple terms, you generally want to hold on to investments which show that they are still the best available options for the goals you want to achieve and divest yourself of those which are not. This, of course, requires you to set "Specific, Measurable, Achievable, Realistic Targets" for your property portfolio and to keep these updated as circumstances change (both at a personal level and at a macroeconomic level).
The second step in creating a practical exit strategy for your property portfolio is to think about the best way to divest yourself of investments which no longer meet your requirements. In particular, it is generally recommended to look for (legal) ways to minimize the amount of tax payable upon the sale of your investments.
One way to achieve this is to spread the sale of your properties over a number of years, to make the most of your annual capital gains tax allowance. Another option might be to gift a property to someone instead of selling it on to another investor or passing it on to them when you die. If you live another seven years after giving the gift, it will be excluded from your estate when inheritance tax is calculated and even if you do not, it may be eligible for "taper relief" i.e. a lower rate of IHT.
Author Bio

Hopwood House are specialists in property investment, with a wide range of investment opportunities in the UK student property and buy-to-let investment markets.