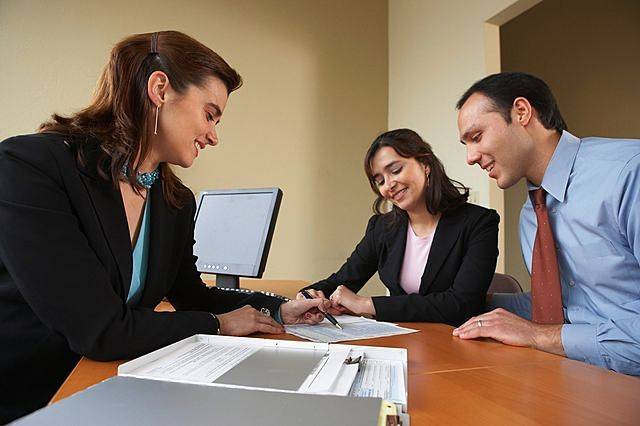 The trillion-dollar real estate finance industry is on the cusp of major change. The big question: Who will capture the big revenues and huge profits that await those who can market best and cut costs the most?
The process of mortgage industry disruption has already begun. For example, nonbank lenders—loan originators who sell mortgages but have no deposits, ATMs or tellers—are challenging traditional lenders.
The Washington Post pointed out recently that in 2011, half of all new mortgages came from the three biggest U.S. banks: JPMorgan Chase, Bank of America and Wells Fargo. But by September 2016, those three banks' share of loans had dropped to 21% percent, while six of the top 10 largest lenders by volume were non-banks, such as Quicken Loans, loanDepot and PHH Mortgage (Top 10 largest reverse mortgage lenders were also non-banks.).
Smaller Profits, Tighter Margins
The mortgage industry will have to change simply because there will be fewer loans to be made. Fannie Mae estimates that mortgage originations will fall from $2.05 trillion in 2016 to $1.79 trillion in 2018. The loss of originations worth more than $250 billion in two years means that the new industry mantra will be "leave or change."
A check of the Nationwide Multistate Licensing System (NMLS) shows that several familiar names are already licensed to originate mortgages, including Zillow, Walmart, Apple and Amazon.
But companies don't necessarily have to originate mortgages to have an impact on the industry. Google has been in and out of the mortgage marketplace. In 2015, the search engine giant launched Google Compare, first in the United Kingdom and then in the United States, to allow consumers to comparison shop for credit cards, auto insurance and mortgages.
Given Google's online dominance, many in the mortgage industry feared the impact the big tech company might have. But the company discontinued the Compare service in March 2016 because it "hasn't driven the success we hoped for," according to a company email obtained by SearchEngineLand.
Get Started
Claim up to $26,000 per W2 Employee
Billions of dollars in funding available
Funds are available to U.S. Businesses NOW
This is not a loan. These tax credits do not need to be repaid
The ERC Program is currently open, but has been amended in the past. We recommend you claim yours before anything changes.
Mortgage Industry Ripe for Disruption
Meanwhile, if you operate a hedge fund or code in your basement, you're probably wondering why greater profits aren't possible. Why does it cost more than $8,000 to generate a typical loan? Isn't there a way to cut costs, be more competitive, and thus increase volume and profits?
There's no doubt that financial services—like cab companies, travel agencies and hotels—are subject to disruption.
For instance, in the United Kingdom, some companies market mortgages through Facebook Messenger. U.K. digital mortgage broker Nuvo uses artificial intelligence (AI) to power a chat bot that interacts with consumers through Facebook Messenger to determine their needs, and then compares 50,000 mortgage products in less than a minute.
Even though it's not a lender, Ten-X Commercial, the nation's leading online, end-to-end transaction platform for commercial real estate, provides financing options for select properties through a partnership with Money360. Money360 is a tech-enabled direct lender similar to other non-bank lenders dedicated to commercial real estate finance.
Mortgage Lenders Embrace Technology
Another source of "new" competition may be traditional lenders who transform their businesses with technology. 
CitiMortgage, as an example, has plainly decided to stay in the mortgage space. In new agreements with Digital Risk LLC and Black Knight, it's integrating its full suite of U.S. mortgage products into a single digital platform for clients that combines a new front-end digital experience, LoanFx, with a new loan origination system, LoanSphere Empower.
The new platform will allow Citi to aggregate data automatically, including automated income and asset information, allowing the company to deliver digital disclosures, make credit decisions faster and reduce cycle times.
This may sound like a bunch of buzzwords hooked together, but it actually shows how the lending industry is evolving. By aggregating data, Citibank will reduce paperwork requirements, speed the application process and prevent borrowers from altering documents. Digital disclosures eliminate mounds of paper going back and forth between lenders and borrowers by converting most forms to electronic versions. With an appraisal and title information in hand, the whole application process can be wrapped up in minutes.
And what about the future? There are no stone tablets that say the financial services industry is immune from new forms of competition. Maybe Google will be back. Maybe Facebook will start its own mortgage program. You can be sure that someone is looking at the mortgage industry and thinking that with a few electrons and lower costs they can do better than that.
Author Bio
Peter Miller is a contributing writer for Ten-X and Auction.com as well as a nationally syndicated newspaper columnist. He is the author of the 2016 edition of The Common-Sense Mortgage.