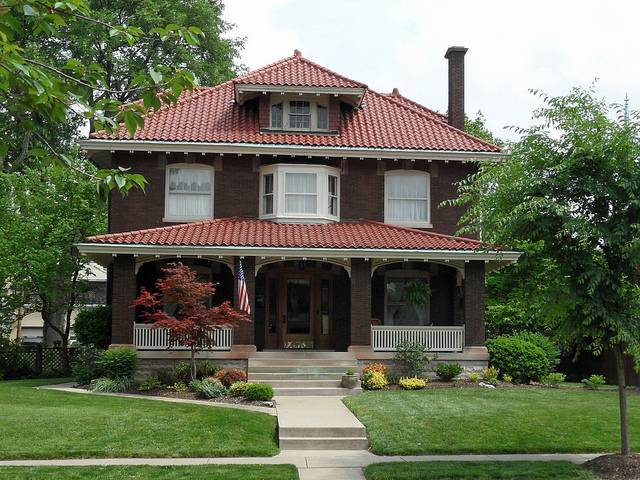 Investing in home renovations can not only increase your quality of life but also your home's value. But not all renovations offer the same return on investment, so it helps to know which projects are financially worthwhile. One of the projects you could undertake is replacing your home's roof. If you feel like your roof is not up to par, it can definitely be worth the money to have it replaced.
How your roof impacts your home's value
Curb appeal is the first impression a person has when they see your home from the street. It essentially describes how attractive your home appears from a street curb. Your roof is a key factor in the curb appeal of your home since it covers a vast majority of the exterior. The condition of your roof is therefore critical to get buyers interested in your home. Renovating your roof can mean the difference between reaching and missing the asking price for your house on the market.
When home appraisers visit your property, one of the first things they look at is your roof, because the condition of your roof is a key factor in determining your home's value. Therefore, the act of replacing your roof can be a selling point in a competitive market. In fact, many real estate agents use a new roof as an effective selling tool. According to the National Association of Realtors (NAR), 33% of realtors surveyed insist that a roof renovation helped them close a sale. The report named new roofing as the exterior project that appeals most to buyers. Homes with new roofs offer great value to buyers who know it will save them from doing major repairs.
Get Started
Claim up to $26,000 per W2 Employee
Billions of dollars in funding available
Funds are available to U.S. Businesses NOW
This is not a loan. These tax credits do not need to be repaid
The ERC Program is currently open, but has been amended in the past. We recommend you claim yours before anything changes.
Roof repair and replacement options
The appraisal value on your property will suffer if the condition of your roof is in disarray. The roof is an integral component of the construction of your home and a neglected roof can land your property in the fixer-upper category. If you're selling your home and the roof is need of repair, here are some signs that your roof might need to be replaced:
Granules collecting in your gutters
Mold along the roof's edges
Cracked shingles
Missing shingles
Sagging roof (underlying deck rot)
Recent damage by wind or hail
Depending on the extent of the damage, there are varying degrees of roof repair and replacement. If you have damaged or missing shingles, replacing individual shingles can be relatively inexpensive. Partial re-roofing is also an option if there are only certain sections of your home that need repair. In the case of a full roof replacement, the old roof is completely removed and replaced with a new one. This is a big selling point to buyers that you should definitely include in your listing description if you go through the full extent of this repair.
The Cost vs. Value of a New Roof
According to the NAR's Remodeling Impact Report (2019), the average cost of replacing your roof is $7,500. The average cost recovered is $8,000, which represents 107% of the value recovered from the project. Furthermore, Remodeling Magazine's Cost vs. Value Report (2020) finds that a new roof with asphalt shingles increases home resale value by a national average of $16,287. In addition to improved resale value, your property's aesthetic is enhanced with a nicer and newer appearance. Homeowners with new roofs also appreciate lower utility bills. Your roof functions as a major insulator of your home, so the roofing materials you choose work to reflect heat instead of absorbing it. This can help make your air conditioning more efficient. Improved energy efficiency is one of the top reasons homeowners choose to have a new roof installed. If you're looking to have a new roof installed, the next step you should take is to call a contractor. Experienced professionals like the Indianapolis roofing contractors Jackson Contracting will offer you competitive prices and excellent installation.
What Roofing Materials Should I Use
Choosing the right roofing material is the difference between a positive and negative return on investment. Asphalt shingles are the most popular material in the US market due to their affordability, ease of installation, and durability of 25 years. For cheap options that look like slate and wood, synthetic and composite shingles are a good alternative that boasts a warranty of up to 50 years. Another popular choice is wood shingles which are twice as expensive as asphalt and last up to 25 years. Alternative options include metal roofing and slate, both of which are expensive yet durable.
After you've chosen your roofing material, it's time to find a contractor. With the help of an experienced professional, you can increase the resale value of your property, drive down the energy costs, and improve the overall appearance of your home. Call a licensed contractor today near you. If you're looking for an Atlanta roofing company, Team Roofing has experts that can handle any job.