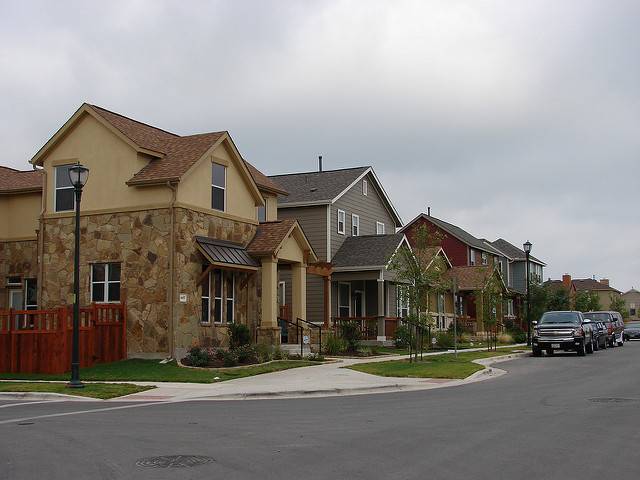 A community is a group of people who connect through shared experiences or stories. In real estate, the term is generally used to describe a neighborhood. Considering one-third of Americans have never met their neighbors, it's hard to consider most neighborhoods communities.
However, communities do exist where neighbors know each other, take walks together, and invite each other over for afternoon tea. These types of communities aren't necessarily regular neighborhoods, but communities intentionally constructed as such.
If you're in the market for a new investment, here are 5 reasons to choose a property inside this type of community:
Communities attract happy tenants with integrity
While a background check is an essential part of the screening process, you also need to use discernment when selecting a tenant. If you want tenants who pay rent on time, you should lean toward tenants whose happiness is tangible. While happiness doesn't guarantee rent will be paid on time, it's certainly a big indication.
Integrity and happiness go hand in hand
A community provides the opportunity for people to connect with their neighbors, which, in turn, contributes to their happiness.
When your tenants are perpetually stressed out from work, living paycheck to paycheck, and barely making ends meet, it's a matter of time before they fall behind on the rent. People who are genuinely happy – even if they're not rich – are better able to meet their agreements.
Get Started
Claim up to $26,000 per W2 Employee
Billions of dollars in funding available
Funds are available to U.S. Businesses NOW
This is not a loan. These tax credits do not need to be repaid
The ERC Program is currently open, but has been amended in the past. We recommend you claim yours before anything changes.
For instance, communities like Legacy at Jordan Lake are built to foster connection between neighbors and encourage an active lifestyle. With over four miles of trails and a waterfall, this community was built to support neighbors who want to connect with each other.
There's a short-iron golf course and the clubhouse even has a stone fireplace. These are real amenities, which brings up the next reason to invest in a community property.
Tenants want real amenities
The one thing most tenants look for in a rental home is a list of good amenities. If they like to exercise, they'll want a gym. If they enjoy barbecuing in the summer, they'll look for a poolside barbecue. If they have kids, they'll look for a place to play.
Unfortunately, what passes for amenities in an apartment complex leaves everything to be desired. These so-called clubhouses are often a small open space with folding chairs, a few torn up couches, and maybe a dusty, big screen TV. Tenants are lucky if the poolside barbecue grill even works.
For families who depend on amenities like gyms and play areas, an upscale community is all they'll consider; they know the amenities will be well maintained and up-to-date.
Communities create a feeling of security
Tenants want to feel secure in their own home. That doesn't necessarily mean they're looking for a gated community or a security guard. People feel most secure in their home when they can trust their neighbors.
A 2011 study published in the journal Social Science & Medicine that revealed people who trust and know their neighbors say they feel healthier and happier than those who don't.
Lower turnover rates
Tenants who settle into a community with their family aren't going to look for another place to live after six months. When a family is established within a community, they want to stay there. Even when you have to raise the rent, they're not going to be quick to bail unless they really can't afford the rent hike.
Tenants know and expect communities to have a higher rent than other houses downtown. They're choosing to pay higher rent in order to live where they want to live. Tenants who make this choice are less likely to jump ship when something cheaper becomes available.
Your tenants are your profits
No matter how low your mortgage rates are, and no matter how great of a deal you get at signing, your tenants ultimately determine your profits. Attracting the right tenants is imperative to maintaining your profits.
Property location has a large influence on what kind of tenants you attract. Attract tenants who want to engage with life by investing in an upscale community property. People with a positive orientation to life make great neighbors, and that helps everyone in the community maintain their property value.