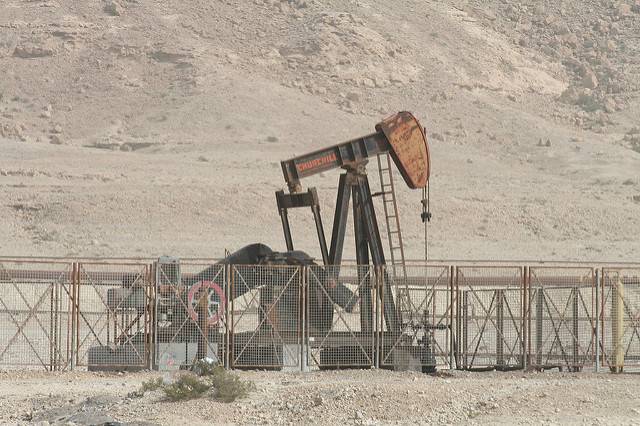 There is an interesting downward dynamic currently occurring in the market, driven largely by the over-supply price-pressure on oil & gas. In consequence, the sentiment in investment banking and general finance is one of tentative bearishness. Unfortunately, the energy sector is currently the proverbial tail that is wagging the economic dog. While some are viewing oil & gas as the canary in the coal mine, other see a silver lining to the economic clouds. In fact, depressed valuations have many private equity investors hungry to do deals in the sector before prices begin to rise. Timing is always more luck than skill, but there are some interesting indications of how M&A is likely to be impacted by the shift in the price of oil.
Blank Check IPOs
The largest IPO yet of 2016 is blank check company Silver Run Acquisition Corp (SRAQU). This "special purpose acquisition company" (SPAC) is nothing more than a fund whose sole intent is to make acquisition in the oil & gas sector at highly favorable valuations for investors. The SPAC is sponsored by New York and Houston-based Riverstone Holdings, LLC—a private equity firm focused on leveraged buyouts in the energy sector with $17B in AUM.
The public offering sold five million more shares than were originally planned at a price of $10 per share. Such fervor is rare, especially in a public offering of a blank check without a specific target acquisitions in-hand.
Texas Sand Shifts
We have a number of clients with whom we have worked that have access to money in the Texas oil field. Incidentally our contacts work more in real estate and many oil & gas tycoons have diversified their holdings by investing in real estate development projects in the area. Our clients have been the beneficiaries there. But the recent shift in oil & gas prices has created a noticeable financing vacuum away from commercial real estate development, particularly in the southwest.
Get Started
Claim up to $26,000 per W2 Employee
Billions of dollars in funding available
Funds are available to U.S. Businesses NOW
This is not a loan. These tax credits do not need to be repaid
The ERC Program is currently open, but has been amended in the past. We recommend you claim yours before anything changes.
This has been abundantly evident as many clients have begun asking about raising capital after their main capital sources have shifted back to their bread-and-butter in oil & gas.
Private Equity & Investment Banking
For private equity groups that invest in the oil & gas sector, opportunities abound. The rise in oil & gas M&A is also positively impacting investment banksas they provide ancillary advisory services for acquiring and selling energy-related assets. The volatility and risk inherent in investing in oil & gas are substantial right now. Private capital is simply bargain shopping at the bottom of the barrel, something often poignantly referred to as "value investing."
This very type of "value investing" is reminiscent of the 2008 financial crisis that brought the United States housing market to its knees. Thereafter, the market was flooded with a massive amount of inexpensive real estate inventory which was quickly gobbled-up by the so-called "value investors." And while the same strategy could be played-out here, there are many unanswered questions that would require an investor's crystal ball. Namely, have we hit bottom yet? If oil is expected to rise when will prices inflate again? What happens if OPEC or one of its nations decides to continue to flood the market with excess supply?
Other potential macro issues could further impact oil and gas and mergers and acquisitions, including things like negative interest rates, job performance and domestic supply and demand for energy.