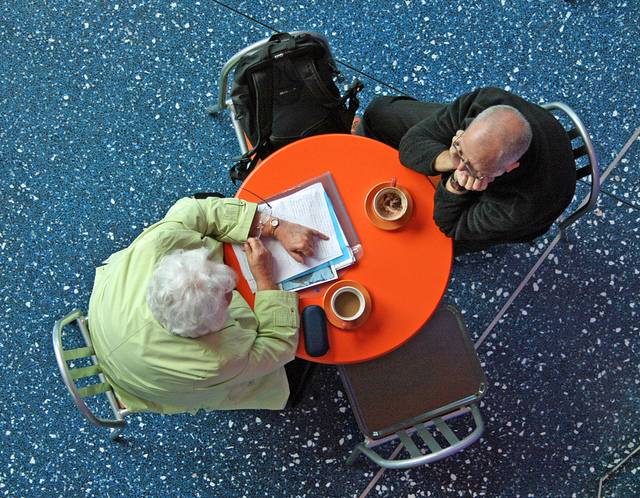 There are a lot of different things investors need to do in order to be successful, but if you're looking for a lesson that applies across the board, it's this: find a mentor. Every successful investor has a mentor. As soon as you understand this, your future will become much brighter.
Reasons to Find a Mentor
But why? This is a question that a lot of investors ask themselves when considering mentorship. Why do I need a mentor? Would anyone really want to mentor me?
It's easy to consider questions like these and shy away from pursuing a mentor, but resist this temptation. Here are three specific reasons why you need a mentor:
Knowledge
"My mentors have been wonderful and I have learned something different from each of them," stock research analyst Kristin Orman says. "One taught me to read and understand economic data, enabling me to have a rudimentary understanding of stock charts. Another taught me the art of persuasion and the sale.  Under the combined tutelage, I became the professional I am today."
The impartation of knowledge is the primary reason for entering into a mentorship relationship with someone who is more experienced than you. With each mentor comes new lessons – and the combination of these lessons will shape you into the investor you're destined to become.
Real World Experience
It's not just knowledge and book smarts, though. There are a lot of smart people, many of whom have no street smarts. In the world of investing, there's one thing that matters more than education: real world experience.
Get Started
Claim up to $26,000 per W2 Employee
Billions of dollars in funding available
Funds are available to U.S. Businesses NOW
This is not a loan. These tax credits do not need to be repaid
The ERC Program is currently open, but has been amended in the past. We recommend you claim yours before anything changes.
When you find the right mentor, you suddenly gain access to decades of real world experience that you've only read about in textbooks. This provides you with a fast track to success and ensures that you don't find yourself ensnared in costly traps.
Places to Find a Mentor
But where do you find a mentor? It's highly unlikely that one will just stumble into your life and ask if you want to be mentored. You'll have to make it happen on your own. With that being said, here are three places to find a mentor:
Personal Networking
The first way to find a mentor is through personal networking. Who are you rubbing shoulders with on a regular basis that has years of experience and knowledge to impart? Set up regular meetings and find opportunities to pick their brains.
Mutual Connections
Sometimes, you might not know anyone in your personal networking circle that's experienced enough to play the role of mentor. The key is to speak up and let others know that you're thirsty for knowledge. You never know when a mutual connection may appear.
Online Courses
A mentor doesn't have to be someone you met at a conference or grab coffee with every other Monday morning – you can find mentors online. This is one of the extremely beneficial aspects of social networking and eLearning.
Take Sam Ovens as an example. Ovens is a New York-based business consultant who also spends time teaching and mentoring students online. He interacts with thousands of people and provides wisdom and values. There are hundreds of other "mentors" just like him in the investing niche. You'll usually find them teaching online courses or leading groups. Attach yourself to one and learn everything you can.
Become Addicted to Learning
Successful investors don't just put their money in investment vehicles and then sit back and watch. Successful investors are addicted to learning. They know that they can never learn enough and seize any opportunity they can discover to grow themselves.
As an investor, one way you can quench your thirst for learning is by finding a mentor and soaking up every bit of wisdom they have to offer.
Author Bio
Larry Alton is an independent business consultant specializing in tech, social media trends, business, and entrepreneurship. Follow him on Twitter and LinkedIn.