The convenience, pricing and options made available by online retailers are attracting more buyers, and further impacting the dwindling sales for businesses that continue to invest in physical retail space. Research shows that online sales rose 12.6% last year and that the numbers will continue to rise. Analysts note, however, that there are some brick-and-mortar businesses that will continue to thrive due to consumers' need to touch and inspect the products, like furniture, appliances, vehicles, home health products and pet products. For more on this continue reading the following article from The Street.
For a small-business owner these days, it can be hard to tell whether opening a physical retail store is even worth it.
Store closings can be seen across the retail space, including such big-name chains as Borders(BGP), while large discount stores and chains including Wal-Mart (WMT), Target(TGT) and Best Buy(BBY) shrink the size of some stores.
Retailers continue to be affected by the recession of the past years, which slammed right into consumer spending. There is a bigger trend at play, though: Retailers continue to lose ground to e-retailers such as Amazon (AMZN).
"So many stores are doomed. Web and pure-play retailers are killing them," Forrester Research analyst Sucharita Mulpuru says.
According to a February report by Forrester Research, U.S. online retail sales rose 12.6% last year, to $176.2 billion. The report, written by Mulpuru, expects U.S. e-commerce sales to reach nearly $280 billion by 2015.
"Every year, e-commerce sales have been growing at the expense of physical brick-and-mortar retailers as consumers increasingly look to the Web for its selection, prices and convenience," the report notes.
New shoppers are indeed a component of the overall growth in online shopping, but "a bigger component of the growth is the increased wallet share among existing Web shoppers who increase their spend in 'traditional' online categories like books and media products and … categories that are frequently high-touch, high-consideration goods, like furniture or home appliances," the report says.
In addition, several new business model types have emerged to lead consumers into more online transactions, including: flash sale sites such as Gilt Groupe and Groupon; digital downloads of media content; and "made-to-order merchandise," Forrester says.
But before small physically bound retailers accept defeat, consider that online retail sales account for just 8% of total retail sales — but excluding grocery sales, the penetration is 11% overall, the report says, even with categories that experience significant sales online, such as computers and software.
Over the next four years, Forrester projects 11% of overall sales to be transacted through the web channels.
Experts say retailers, regardless of what they sell, will have to offer a combination of digital, physical and mobile options. It's possible the final sale may not take place in the physical store.

"Our perspective is that there is a convergence of business models, not a replacement of business models," says Kasey Lobaugh, a principal with Deloitte Consulting and head of its direct-to-consumer and multichannel retail market group. "You probably ought to be thinking about the business model and not thinking 'I have a store, I'm trying to defend it.'"
Rather, business owners should question, 'What does my customer want to do and ideally what can I offer digitally, what can I offer physically and what would the best of both worlds offer?" Lobaugh says.
That being said, here are 10 examples of retail stores that still — and will — need a physical presence:
1. Health and personal care stores
"There are some things that consumers much prefer walking into a store for," says Kathy Grannis, spokeswoman for the National Retail Federation
"The health and beauty category continues to grow and thrive, and that includes drugstores and your local pharmacies that carry everyday local essentials," Grannis says. "For some consumers, ordering their daily face cream online just isn't fast enough for them. If they're out of face cream they need to be able to walk to their drugstores and pick it up."
2. Pet supplies
The pet supplies industry is a popular and growing niche market of retail. Recession or not, consumers have continued to buy pet supplies — including food, clothing, even carriers and carriages — and that trend is not going away. "Consumers see their pets as a part of their family, and they spend time researching the products they feed them, the products they sleep in and the products they play with," Grannis says.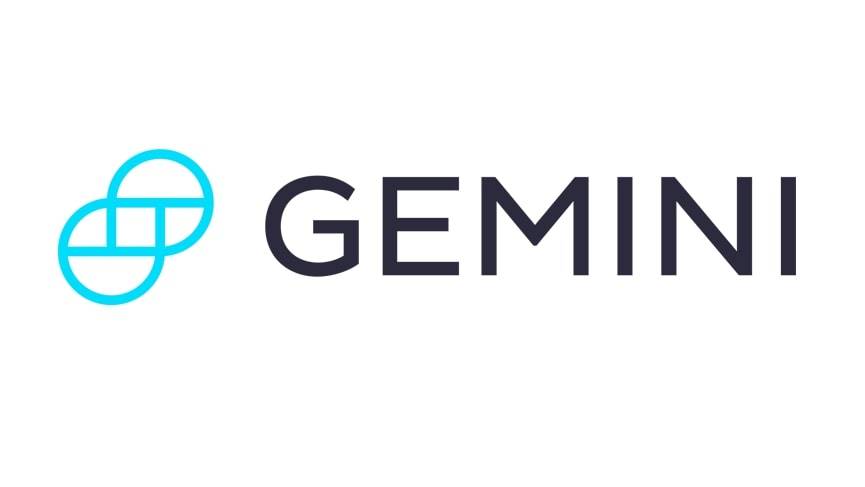 Get Started
Try Gemini Today! 123
The Gemini Exchange makes it simple to research crypto market, buy bitcoin and other cryptos plus earn Up to 8.05% APY!
More importantly, pet stores, whether large or small, are often very good at meeting the personal connection with their shoppers, because many stores host in-store events such as adoptions.
Another appealing factor to these stores: Shoppers can bring their pets with them.
"These types of personal connections really drive people to the stores," Grannis says. "The new pet-friendly store trend is very important. It makes a big difference as to whether or not you can leave the house" to shop.
It may have been one reason Pets.com became a classic example of a dotcom failure. Online retailers — even the brand-new wag.com, birthed some 11 years after Pets.com and its sock-puppet mascot packed it in — can't do it.
3. Auto sales
One reason physical stores still matter can be attributed to the complexity and size (in dollars) of the purchase, Deloitte's Lobaugh says.
"The more complexity, the more cross-channel investigation," Lobaugh says, meaning that the larger the purchase the more a consumer will engage in multiple ways to "investigate" the product before a transaction is made, he says.
For instance, consumers looking for a new or used car will first look online to read reviews, but ultimately want to see and likely test drive a car before buying.
Lobaugh adds that certain items also lend themselves to emotional purchases, meaning consumers need to touch and inspect an item before buying.
"If you're buying a child seat for your car, there's a higher emotional connection with the investigation and the evaluation than for another category," Lobaugh says.
4. Home furnishings and home decor
Furniture stores and home decor stores, with the exception of discount home stores, took a beating with the economic downturn. Consumers passed up that new couch and other home furnishings as part of an overall shutting of the spending spigots.
The sector continues to be hard hit because of the direction of housing — in essence, consumers are not building or buying new houses (take a look down any Main Street block and count how many homes are for sale). What consumers are doing is refurbishing their old stuff and spiffing up rooms with a fresh coat of paint or decorations.
Still have you ever bought a couch online? It's kind of hard to do, simply because it's the type of item to which consumers are emotionally attached. Whether it's do-it-yourself furniture from stores such as Ikea or more traditional furnishing stores, people will always want to touch, sit and lay on the stuff before they make a purchase.
"Having that visual is very important," Grannis says.
5. Appliances
Appliances can also be categorized as emotional purchases — meaning it's likely the consumer will want to see the product before buying.
People want to go to the store to see if it's going to look good, if it's going to fit in their space and if it's a device they can operate. "It's hard to return a washer and dryer once it gets delivered to your house and you haven't looked at it and you can't figure out the buttons," Grannis says.
Appliances are another product that fell victim to the recession, though.
"We see increase in appliance sales every couple of months. People who haven't replaced [an appliance] in eight years finally say 'Let's get a nice one,'" Grannis says.
6. Specialty apparel retailers
Specialty retailers, where there is a strong product-and-service bundle and the service is the big difference, are another form of establishment that won't soon be relegated to Web-only.
Bridal gowns and men's suits, "where trying it on matters and the service of alteration matters," Lobaugh says, are two examples of specialty apparel retailer.
Another example: Jimmy Au's for Men 5'8" and Under labels itself as the only short men's designer in the U.S. The store began by targeting jockeys and now caters to height-challenged men in entertainment and Hollywood.
"You have to gather good information about your customers and build a relationship," Alan Au says. "I know what most of my customers do for a living. I know their spouse's names.
7. High-end retailers
The high-end apparel retailer is another category suited for bricks-and-mortar — again because customers typically look for personal service.
"Their penetration of online sales vs. overall sales is much lower than other industries," says Andy Stevenson, e-commerce expert with Chief Outsiders, an executive marketing organization that connects chief marketing officers to growth and midsize companies on a part-time basis.
Consumers "want to know it's the right watch for them," for instance, Stevenson says.
"There is always the risk of purchasing online, and typically the risk of purchasing on online is 'Will it look good and fit right, and can I trust the company I am working with?' That dictates what categories may or might not succeed online," he adds.
Yet to be seen: The success of J. Hilburn, an online men's shop that sends representatives to homes or offices to take measurements and show fabric and style choices. Last month, another round of venture capital fundraising gave the company $13 million to burn in taking on the shop down the street.
8. Prescription eyeglass centers
Another area that will still need personal service are prescription items such as eyeglass centers.
"When you have things like sunglasses and eyeglasses, instant delivery, particularly for women, is important, says Craig Johnson, president of Customer Growth Partners. "It's not just making sure the optical prescription is correct, but people want to see how it looks on them. You're never going to get that looking over the Internet."
9. Department stores
Department stores offer something more than just clothing, shoes, jewelry and household items. Starting with the chains that opened more than a century ago, they offer shoppers an experience.
There is a social aspect to the stores. It's a place where women, young adults and families can congregate for an hour or for the day. Many department stores also have food so patrons can take a break as they peruse merchandise.
"Whether or not sales go up or down, fluctuating depending on the economy, it really is an experience. Especially the ones in small-town America where the drive is 30 minutes to get to the local department store," Grannis says. "It's a day; it's an outing."
10. Food and grocery
While there has been some success at selling groceries online with delivery service, for the most part consumers would rather just go to the store. This is particularly true for the purchase of specialty meats and cheeses, fresh fruits and vegetables, for instance.
It's also important to have access to stores for emergency purchases — running out of milk, for instance, or a quick shop that would be quicker than clicking online and waiting for delivery.
The grocery store, whether the city bodega, small-town grocer or large chain store, is something that will continue to thrive, Grannis says.
This article was republished with permission from The Street.