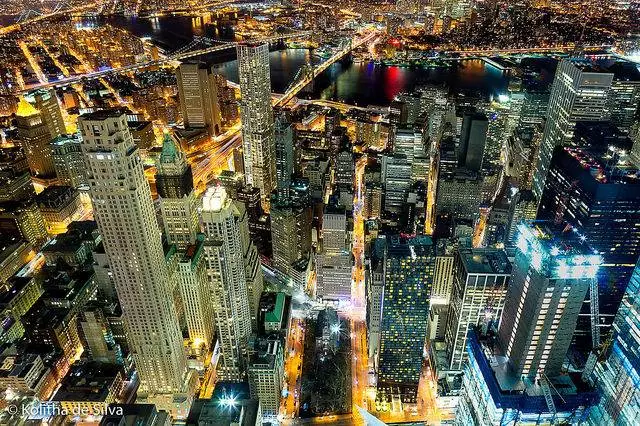 After working in the real estate market for over a decade, I've seen my fair share of the good and the bad that can occur when developing or investing in US real estate. As the founder and CEO at Rycal Investment Group, I have worked on both residential and commercial land projects for foreign investors interested in US real estate. Rycal's involvement with these project spans a spectrum of capacities from purchasing to renovating and selling to renting residential properties as well as developing new build real estate.
Today, the US real estate market continues to maintain its status as one of the most attractive investment options for foreign and domestic investors. However, despite the many advantages, it's important to note that it does come with an array of new laws, processes and pitfalls that can significantly affect your bottom line.
Outgoings and rental agents in the US rental market
On an annual basis, the US real estate rental market has experienced above average global returns. However, due to a landlord's outgoings such as property taxes, water and refuge – the return on investment (ROI) can significantly decrease by as much as 35%. In addition, ROI can decrease once vacancy rates and upfront rental agent fees are factored in.
Many rental agents are paid for both the maintenance of a property and a monthly rental fee. This is because most rental agents own their own separate maintenance company so they can charge high and unnecessary additional services fees. From my experience, it's important to do your research and employ the right rental agent to ensure that your investment is protected as well as hire a separate maintenance firm that you trust.
Get Started
Claim up to $26,000 per W2 Employee
Billions of dollars in funding available
Funds are available to U.S. Businesses NOW
This is not a loan. These tax credits do not need to be repaid
The ERC Program is currently open, but has been amended in the past. We recommend you claim yours before anything changes.
Challenges associated with US commercial real estate lending
A challenge faced by developers and investors of higher valued commercial developments is financing. Many times developers and investors are forced to work with alternative lenders if they are unable to get a loan from a standard bank.
While these alternative lenders may loan you capital for your project, they charge a much higher loan interest and significant upfront fees on tasks such as: underwriting, appraisals, administrative fees, site visits, commitments, and the list goes on. These charges will put a significant strain on how profitable a project is and can lead to potential loan defaults.
As a developer or investor you should look out for the following scams:
Outright Unapologetic Upfront Fee Scam – This scam involves fake 'lenders' that align their names and locations with well-known companies. Typically, these 'lenders' will charge a fee and then avoid the borrower after collection.
Lenders Who Never Lend What You Need – These 'lenders' provide less capital then what is agreed upon and charge double digit interest rates. These lenders know that a borrower's projects can experience a significant strain from the high fees they charge them. They will still demand payment whether a project is completed or not. In most cases these 'lenders' prefer developers default so that they can claim the property.
Lenders known as Gate Keepers – These are the 'lenders' you should be most cautious of as an investor or developer. Typically, they have contributed to a small proportion of a loan in the past and thus use that instance to call themselves lenders. What they actually do is shop out your loan request to the market, after, of course, charging you an underwriting fee. Following this, you're destined to be associated with a succession of lenders and charged fee on top of fee. Attempts to address this with your lender can typically lead to aggression and anger on both sides. Look out for red flags such as speaking with the owner or director of the company. Rather than address the issue, they typically divert the conversation to other projects such as multiple hundred million dollar deals they're working on.
These schemes can be inevitable when dealing with US real estate. My suggestion is to walk away before paying any fees. You have to do your research and if a lender is necessary for your project, look to a local small commercial bank. Often times when they are unable to lend to your project, they can point you towards the direction of a trusted lending source so you can avoid lending scams.
Simon Calton is founder and CEO at Rycal Investment Group, a US and UK-based property advisory firm.