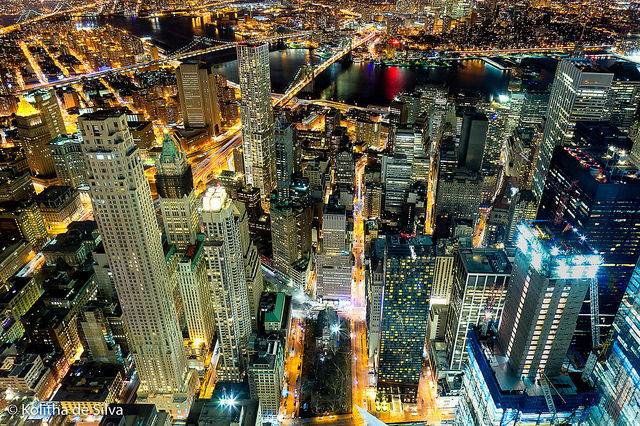 You have to wonder why so many realtors continue to rely on still photos when there are so many other ingenious ways of visually showcasing property online.
Technological advances have opened the door to a whole new way of viewing properties. If you are looking for new commercial premises, your time is valuable, so being able to take a virtual look around a property from your office is a great advantage.
Keen to avoid unnecessary visits to unsuitable properties, buyers are bound to prefer websites or adverts that give them something three-dimensional.
Forward-thinking agents and business sellers are embracing a number of innovative ways to showcase real estate virtually. Here's a rundown of the main alternatives to traditional still photos in commercial property sales.
The cellphone walkthrough
This is the simplest and most popular option among realtors, including the Anderson Real Estate Group, based in Long Beach, California. All it takes is a smartphone and walking from room to room.
Filming the walk-through tour at a wide-angle can give a more realistic, expansive feel of the space. And most modern-day smartphones are preinstalled with a variety of features to enhance the picture, including panoramic, fishbowl and various other wide-angle filters.
This technology helps agents convincingly convey the layout and dimensions of a commercial property.
Panoramic 360-degree camera
Get Started
Claim up to $26,000 per W2 Employee
Billions of dollars in funding available
Funds are available to U.S. Businesses NOW
This is not a loan. These tax credits do not need to be repaid
The ERC Program is currently open, but has been amended in the past. We recommend you claim yours before anything changes.
Panoramic 360-degree shots are generated with an omnidirectional camera.
On the horizontal plane, this type of camera has a 360-degree field of view. In other words, it practically gives a picture of an entire room.
Omnidirectional cameras are ideal for use in locations where a large perceptual area needs to be covered – for example, factories and large storage facilities. Venerable real estate giant Coldwell Banker uses this method.
Virtual reality (VR)
Whether you are looking at a floor plan, a part-built project or a completed unit, this is as good as it gets without leaving your office. For example, when Luma used this technology for a new development of condominiums in Seattle, every apartment sold in record time.
The Matthew Hood Real Estate Group at Sotheby's International Realty also began trialing Samsung Gear VR as a showcase for multi-million dollar homes in 2015.
For the moment, VR remains a niche area because few people own the headsets required. However, it provides a truly immersive experience and its use can only grow.
Drones
Aerial photography used to be incredibly expensive, putting it well out of the reach of many realtors. However, the advent of civilian drones, which are falling rapidly in price, has made the technology affordable and available to even the smallest realtors.
Able to capture birds-eye shots over large areas, drones are especially useful when marketing large properties such as farms and estates. They can also clearly convey the site's location in relation to other businesses and highways for access.
Now that federal regulations are in place to permit drone use in the real estate market, many agents are using them to enhance their listings, including the Nichols Realty Group in Texas.
Give your ads an edge
Up until recently, people were probably quite happy to look at photos as there wasn't any alternative, other than a visit to the premises. However, photos gave little impression of dimensions – or if they did it was often misleading – leaving the buyer with scant idea of how the space would work for them.
While this could mean unnecessary visits to unsuitable properties, buyers might also overlook a property with ideal dimensions that a set of two-dimensional photos simply didn't convey.
First impressions count – and in today's world that means perceptions of your online ad. Stick to traditional two-dimensional photos and you're not giving yourself the best possible chance of selling your business or real estate.
Author Bio
By Bruce Hakutizwi, USA and International Accounts Manager for BusinessesForSale.com, the world's largest online marketplace for buying and selling small and medium size businesses.  Bruce has over 7 years' experience working within the US business transfer marketplace connecting buyers and sellers.