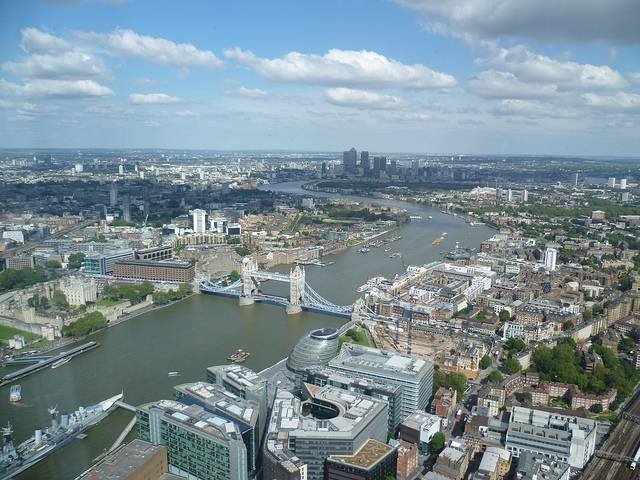 When it comes to property investment, location is invaluable. It doesn't matter how much you're spending on the property or the current economic situation in the country; some locations are just meant to be better.
With this in mind, it might sometimes be wise to look beyond the local borders for investment opportunities. Whether that means going beyond the state or the country, crossing borders to invest in these far off locations may be beneficial for the following reasons.
Costs might be too high where you currently live
In London, for instance, in 2017, the average flat sold for £538,254 which translates to around $753,835. In Melbourne, the prices are even higher, with reports currently indicating that the median price of homes has hit the $1 million mark. And then, you have New York where prices are just over the roof. In 2016, an average apartment in Manhattan cost $1.9 million with the average price per square foot currently standing at $650.76. After comparing these three prices, you begin to see why it would sometimes make sense to invest in a new location.
Of course, you don't have to move to a different country. Even within the same city, similar properties can have different prices just because they are in different locations. As an investor, it's important to take advantage of such differences.
Get Started
Claim up to $26,000 per W2 Employee
Billions of dollars in funding available
Funds are available to U.S. Businesses NOW
This is not a loan. These tax credits do not need to be repaid
The ERC Program is currently open, but has been amended in the past. We recommend you claim yours before anything changes.
Return On Investment (ROI) might be higher on the other end
According to www.jgmproperties.com, the other reason to consider buying property in a new location is ROI. How much are you getting as a return on your capital outlay? Are you even making any a profit at all?
This, obviously, mostly applies to commercial property – property that you invest in for the purposes of generating income. You want to find a location where you're guaranteed a profit. In most cases, these are high-development areas. For example, a neighboring country that is witnessing high economic growth can be an excellent location for property investment. With people becoming more financially capable, you have a better chance of finding customers for your properties over there.
Aside from that, you should never pass on properties in already established locations. If you get the chance to buy a property in the neighboring city – a city that is already well established – don't let that opportunity pass. These locations guarantee a return on your investment.
Investing in different locations is a way of diversification
If you've been in businesses for some time, the real estate sector specifically, you'll have learned one vital lesson – that you must never put all your eggs in one basket. The moment you go that route, if that basket is rocked, all your eggs would be in danger.
A simple way around that problem is to investment diversification. In real estate, markets changes every day. You never know when the bad times will come, and how long they will last. Investing in different locations ensures that even if one market plummets, you'll always have a second one to bring in the profits.
With these reasons in mind, any wise real property investor should strongly consider the idea of buying property in different locations.