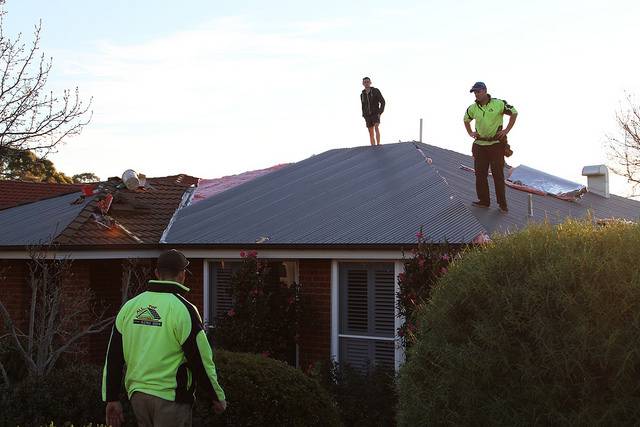 When purchasing an investment property, you may feel inclined to bypass a professional inspection, especially if you're planning to renovate the property. However, a home inspection is just as important for investors as it is for residential home buyers.
A home inspection can let you know if there are serious issues with the house that will need major attention and could cost you a lot more than you planned to spend on the renovations or your investment. If the inspector does find issues with the house, you can ask the seller to lower the price or give you a seller credit to go towards the repair costs.
As an investor, there are a few things in particular that you should be very concerned about during the inspection. Below, we've listed the major areas to have inspected to ensure you're investing in the right property.
Plumbing
Issues with the plumbing of a property can be a major headache, especially if you have no experience fixing plumbing problems. With a network of pipes and valves, you'll definitely want an inspector to check out the pipes and waterworks. Plumbing repair costs can add up very quickly as the plumbing is something you'd likely want to have professionally repaired if needed.
Foundation
Get Started
Claim up to $26,000 per W2 Employee
Billions of dollars in funding available
Funds are available to U.S. Businesses NOW
This is not a loan. These tax credits do not need to be repaid
The ERC Program is currently open, but has been amended in the past. We recommend you claim yours before anything changes.
If there's a problem with the foundation of the house, such as a crack in it, you'll be looking at extremely expensive repairs. Adjustments to the foundation are the most expensive repairs you could make to a property. Many investors will walk away if there is structural damage concerning the foundation and look for another property.
Sometimes foundation issues can be identified with the naked eye, but other times an inspector will be the only one to notice it.
Roof Damage
Replacing a roof is the second most expensive repair a property could require. This repair could cost you up to $20,000. So, before you put a down payment on an investment property, ensure the roof is in good condition and has many good years left.
Roof damage isn't always a reason to back out of a new real estate investment as it can be repaired to extend the existing roof's life by many years. If the inspector does find some damage, make sure to get it patched up as soon as possible by a professional roofer.
There are always companies nearby that can professionally repair your roof and extend its life for a reasonable cost. Just search your local business channels for such companies. For example, someone living in Texas just needs to search for Pearland roofing companies to find the right professionals to take care of these services.
Major Appliances
As an investor, you're probably going to replace the stove, fridge, and dishwasher and redo the bathrooms. However, it's the major appliances that you are less likely to replace that your inspector should check out. These include the heating and air conditioning units or systems, electric fireplaces, and any recreational appliances like hot tubs and Jacuzzis.
Mold
This fungal growth may seem harmless, but it can cause a lot of damage to a property (and its inhabitants) if it isn't taken care of properly. When mold overgrows, it could cause rotting and make the structure of your home weaker. Not to mention the presence of black mold could pose serious complications to your health.
If your inspector finds issues with any of these parts of the property, consider moving on to another property or renegotiating the deal with the seller.