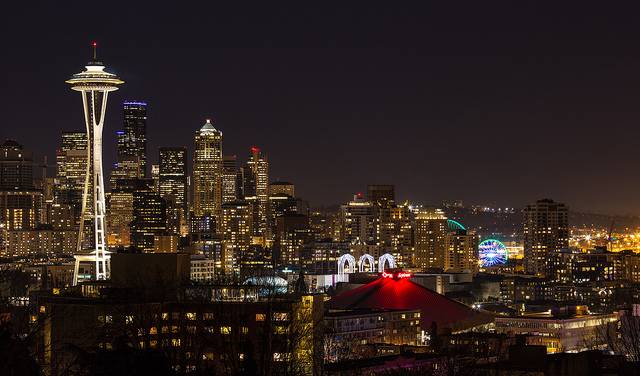 While your condominium association dues will go towards the building's insurance and covering communal areas through a HOA policy, it is up to individual unit owners to insure their own condominium unit. Condo owners typically take out condo insurance (sometimes referred to as HO-6) to cover their belongings and liability within their unit.
How does your condo insurance differ from the HOA insurance? What is covered under your individual condo insurance policy and what is part of the building's policy? Here is a breakdown of everything you can expect from your condo insurance policy.
Why Do You Need Condo Insurance?
Your standard HOA insurance will not cover damage or theft inside your unit, only from the common areas of the condo.
If your condominium association has an 'all-in' HOA policy, the fixtures that were built in when you purchased the condo will be covered in the building's policy. This means lighting, cabinets, and other apartment fixtures. However, if your HOA policy is a 'bare-walls' policy, it is up to you to get coverage for everything.
No HOA policy covers your possessions. For this, you will need condo insurance. Homeowners take out condo insurance to cover their furniture, electronics, and personal items from theft or damage.
Get Started
Claim up to $26,000 per W2 Employee
Billions of dollars in funding available
Funds are available to U.S. Businesses NOW
This is not a loan. These tax credits do not need to be repaid
The ERC Program is currently open, but has been amended in the past. We recommend you claim yours before anything changes.
Condo insurance also covers you in the event that a visitor has an accident in your home. If a visitor suffers a personal injury inside your unit, the condo insurance policy will cover their medical bills and your liability costs.
If a fire or natural disaster damages your unit so extensively that you are forced to find somewhere else to stay, your condo insurance will pay for hotel bills or alternative rental arrangements.
Many residents assume that their flooring, inner walls and countertops are covered by the building's insurance policy. But they are not. These usually count as the interior structure and will not fall under the building's coverage. You should take out condo insurance to ensure these are covered, particularly if you have made additional changes to the property like installing granite countertops or marble bathroom tiles.
Condo insurance policies also often include a clause which covers you in the event of identity theft. In the modern world of cybercrime, everyone should have an insurance policy that protects them against identity theft. Condo insurance can offer just that.
How Much Do I Need?
How much condo insurance you need will depend on the value of your possessions. The best way to determine this is by undertaking a personal inventory of your possessions.
Calculate a rough estimate of the total value of all your possessions, then take a look at the condo insurance policies on offer and select one which has a coverage limit beyond the value of your items.
Be sure to check the details surrounding per-item limits. For example, a policy may have an upper coverage limit of $50,000, but its per-item limit per piece of jewellery is $10,000. If this is the case, and you have a ring worth $40,000 for example, you will not be able to claim more than $10,000 in the event that the ring is stolen in a burglary.
Speaking to condo insurance policy providers is the best way to determine your specific needs. State laws surrounding HOA policies differ from state to state. They will be able to advise you on your best course of action and inform you what is likely included and excluded from your existing HOA coverage, and what you need to cover in your condo insurance policy.