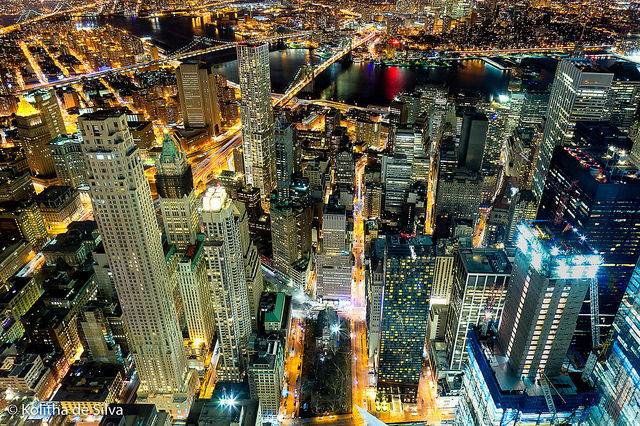 2020, the year of turbulence and uncertainty, is coming to its end. COVID-19 caused a huge economic recession, as previously lucrative businesses dropped their positions due to the inability to adapt to new demands. This situation also impacted investors causing them to recheck their portfolios to add some low-risks holding and reduce the high-risk ones.
Since the real estate industry is considered to be one of the safer spheres, as it's not subjected to rapid changes, it is natural that property investments will look attractive when people are seeking stability.
When it comes to any investment, it's required to conduct prior market research, and to educate oneself by studying the material like this guide about property investments. It's also wise to seek some expert advice, and get acquainted with the trends 
 Let's see what will be shaping the industry in the upcoming years: 
Climate changes
As the frequency of natural disasters connected by climate changes like floods, fires typhoons is rising, investors try to take these risks into account when compiling their portfolios. It translates into strategic investments in the mitigation measures and collaborating with local government to protect the real estate in the endangered regions.
Get Started
Claim up to $26,000 per W2 Employee
Billions of dollars in funding available
Funds are available to U.S. Businesses NOW
This is not a loan. These tax credits do not need to be repaid
The ERC Program is currently open, but has been amended in the past. We recommend you claim yours before anything changes.
In addition, new technologies like renewable energy and sustainable construction materials that are changing the industry for several years now will continue to evolve. 
The shift in the demand for property type
The lockdown has shown that the majority of businesses can work remotely, and mapping that onto lowered the employee maintenance costs including office rent, may undergo huge changes decreasing the demand in the commercial rental property.
At the same time, home offices are becoming the trend as since people are spending more time at home, they will give preference to single-family houses and more spacious apartments. 
Suburbs development
The pandemic situation contributed to raising the popularity of suburban property as it allows more flexibility during the lockdown. Taking into account that the rent costs in suburbs are often lower, with remote work, people will be looking for moving further out of big cities. As the infrastructure, as a rule, is not so well developed in smaller towns, investors need to look at these opportunities.  
Residential Property pricing changes due to COVID-19
The property prices keep growing to abnormal rates in the UK (5% according to Nationwide with the average £226,129). In the US, the situation is similar, and realtors report price increase for new houses is over 6%.
In order to support economics, governments like the UK introduce stamp duty holidays and reduce these tax for second property purchase, and drops mortgage as the purchase rates are getting lowered to boost the housing market. But for investors, planning property purchases this year, there's a chance to save on tax cost. 
When it comes to renting, the pricing is dropping in large cities, like in New York to 4%, and up to 3% in London. 
Since the changes in real estate are slower than in other industries, these trends will keep their positions for the upcoming years.