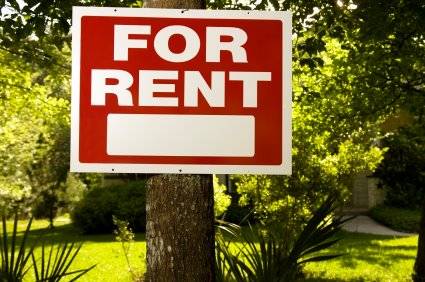 Investing in real estate and becoming a landlord is something many people toy around with, but they might not end up following through. There are a lot of challenges that come with being a landlord, and there are strict health and safety regulations you have to follow, as well as a slew of other state and federal laws.
You also have to prepare yourself to deal with potentially challenging tenants, leaving many to wonder if it's worth it.
The following are some pros and cons of being a real estate investor and ultimately becoming a landlord.
The Pros of Being a Landlord
When you're a landlord, you can theoretically earn passive income, but the reality is that it's often not all that passive, and it takes a lot of work.
Even so, consider the following pros.
Income
Of course, the number of pro of being a landlord is the income you can make. You should make it a goal that you earn enough in rental income to pay the mortgage and any other costs of maintaining the property, and maybe a profit on that.
Then, you're not just taking care of those costs, but you're hopefully holding on to a value-increasing asset.
If you completely own a property, then the income component is even better.
Tax Advantages
When you own a property, you may be eligible for different tax benefits. The tax advantages are one of the reasons that if your goal is to make a long-term investment, property is such a good option. The hope is also, of course, that the property goes up in value over time.
If you own property you may be able to deduct depreciation costs, insurance, and other expenses related to property management.
Get Started
Claim up to $26,000 per W2 Employee
Billions of dollars in funding available
Funds are available to U.S. Businesses NOW
This is not a loan. These tax credits do not need to be repaid
The ERC Program is currently open, but has been amended in the past. We recommend you claim yours before anything changes.
Long-Term Security
Investing in real estate can be a long-term way to promote your own financial security. When you rent out a property, as has been touched on, you don't just have that income, but you also have the asset itself to fall back on.
You may also end up using the asset yourself if you need to.
Be Your Own Boss
As a landlord, you can have a lot of flexibility in your day-to-day schedule, and you can make decisions for yourself. You can make your own schedule and be your own boss, and that in and of itself is sometimes appealing enough for landlords.
The Cons of Being a Landlord
Of course, it's not an entirely rosy picture when you become a landlord. Consider the possible downsides as well.
It's Time-Consuming
Even though you might be flexible in your schedule and be your own boss when you're a landlord, you are also going to be working quite a bit more often than not.
It's theoretically a passive investment to invest in real estate, but as most will tell you who have been there, it's rarely passive at all.
When you're a landlord, you have a far-reaching set of duties you're responsible for you.
You have to serve as a marketer because you need to advertise vacancies, create listings that will appeal to potential renters, and make sure that you're getting the word out there about properties. Having a vacancy can quickly get very expensive if you aren't marketing properly.
Then, once you have applicants, you have to screen them and do so within any legal frameworks in your city and state.
After tenants move in, you have to communicate with them including answering questions, coordinate repairs, and maintenance and collect rent. You also have to file evictions if that becomes an issue.
If you just have one rental unit, the workload might not be that bad, but once you get to multiple units it can easily become a full-time job. A lot of landlords will hire a property management company when they have several properties, but that can take a big chunk out of your income.
Liability Risks
While it's already been briefly touched on, it's so important for people considering becoming landlords to realize the liability risk that can come with doing so. Every state and some local cities have their own set of laws regarding tenants and landlords.
If you don't comply, a tenant could take action against you, and on the other side of that, you may have to take action against a tenant.
Fair Housing Laws are federal, and they determine how landlords can accept or deny tenants in terms of discrimination. There are health codes relating to issues like plumbing and pest control, and there are safety codes for things like smoke detectors and lead paint.
Preparing to Become a Landlord
If you think that being a real estate investor is right for you, before you do anything else, you should speak with a legal professional. They can help you understand local, state, and federal laws, and also help you as you're creating a lease.
You should also have a plan for how you'll deal with maintenance because inevitably things will break, and you'll need a repair company you can turn to quickly if you aren't handy yourself.
You should also set aside some money for expenditures. Capital expenditures are things like roof replacements or replacing windows that are big expenses that are difficult to predict.
Finally, set up a stringent process to screen potential renters. If you can have a good screening process in place, you're going to proactively reduce the potential to have problems later on.
You want to run credit and background checks on any adults who are going to live in the property. Try to avoid having family or friends become your renter, and you only want to rent to tenants who have an income that's anywhere from two to three times the cost of rent.
If you're prepared and you know what to expect, you can go into the process of being a landlord more effectively and be less likely to run into serious legal or financial issues.