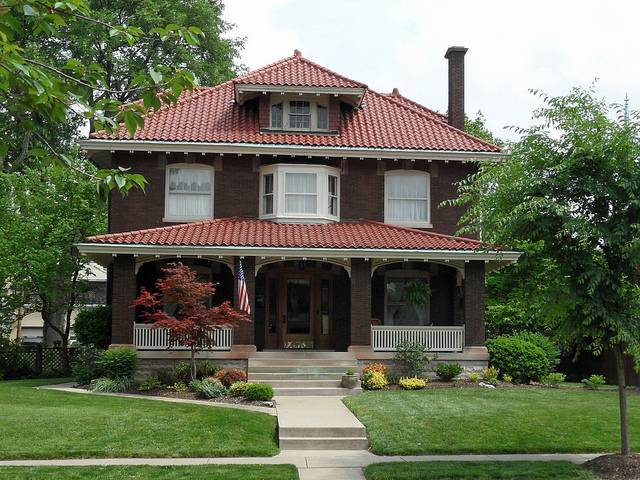 Most people are interested in being invested in real estate in some way. This could mean having a rental house, or several rental units. Maybe you opt to go with something more like a REIT, which allows you to invest without actually having to manage properties. Another option is to buy properties and either hold onto them or flip them, like Than Merrill and his team did on A&E's Flip This House.
Regardless of the route you take, real estate offers some of the best returns on your initial investment, and there are great opportunities.
When the market is strong as it is right now in most places, finding those opportunities and making the right choices can be tough, however.
The following are some tips for real estate investing in 2018.
Take Tax Changes Into Consideration.
According to Anderson Advisors, the newly passed tax reform act offers some pretty interesting and appealing incentives for real estate investors.
One example of changes that impact real estate investors is the fact that if you own residential rental properties, you can deduct personal property costs.
Get Started
Claim up to $26,000 per W2 Employee
Billions of dollars in funding available
Funds are available to U.S. Businesses NOW
This is not a loan. These tax credits do not need to be repaid
The ERC Program is currently open, but has been amended in the past. We recommend you claim yours before anything changes.
This can include things like furniture and appliances. Another change of relevance to real estate investors is the opportunity to get up to 100% bonus depreciation which will be phased down annually until 2026.
Slowdowns in Coastal Areas
For a long time, all we've heard is about the pricing extremes of the major coastal area rental markets, like San Francisco and New York.
Now, there appears to be some softening in rental prices in some of those tremendously hot markets, so there may be a small correction coming in these markets. That's something to keep in mind if you are in these areas, although it's not likely to be a huge decline considering the pickup in economic activity.
On the other hand, if you're someone who wants to invest in real estate by making a purchase, it could be a good time to do so especially if you plan to hold onto it for a while.
Get Specific With Your Goals
This is an important tip not just for a new year, but for real estate investing in general—you need to be specific with your plans and your objectives.
Too often new investors make the mistake of going into it just knowing that they want to make money, and they have no specifics. It's so important to lay out what your specifics are and how much cash flow you want to generate, as well as your timeline.
There are many different goals you can have as a real estate investor. Maybe you're interested in steady income, so you're probably going to buy something to rent. Maybe you're someone who has some cash to play around with, and you like a challenge so you might be a flipper.
Specialize in Something
Along with setting specific goals, if you want to succeed in 2018 you should also find something to specialize in. For example, maybe you like working on finding foreclosures, or probate properties best.
Whatever it is, when you have a focus not only are you likely to enjoy it more, but you're going to be more focused on what you're looking for.
2018 is just starting, and there are many different economic and political factors that are coming together to create both opportunities and challenges. If you're interested in real estate investing, you can research and learn to use both the opportunities and challenges to your advantage.