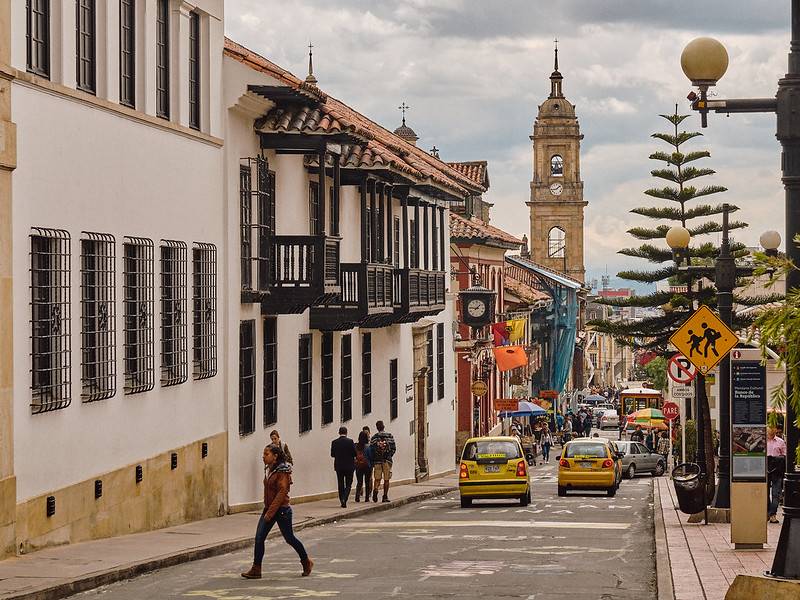 Real Estate Investment Trusts (also known as REITs) are an interesting form of investment that anyone can use. You may diversify your portfolio using real estate investments, and you should take a look at how you can invest in other countries to make extra money. Colombia is growing every day because businesses want to invest there, and you may choose REITs as an investment tool because you know business properties are in demand.
How Do You Invest In A REIT?
When you invest in a REIT, you are buying into a large trust that has several real estate holdings. Some REITs invest in residential property, and others invest in commercial property. Plus, you might find REITs that invest in vacation properties, rentals, or cruise ship cabins.
Investing in Colombia is much easier with a REIT because these trusts are helping to manage or grow large properties in Colombia's biggest cities.
How Do REITs Affect Real Estate In Colombia?
Real estate in Colombia is impacted by every investment made by a REIT. When a REIT buys into a new property, that REIT offers more capital to grow the property. Plus, the REIT might pay to build new properties. Colombia businesses need new offices to grow, and a REIT could help pay for a big office building, apartment complex, or industrial complex.
Get Started
Claim up to $26,000 per W2 Employee
Billions of dollars in funding available
Funds are available to U.S. Businesses NOW
This is not a loan. These tax credits do not need to be repaid
The ERC Program is currently open, but has been amended in the past. We recommend you claim yours before anything changes.
Plus, the growth of REITs in Colombia has helped property values in Colombia grow. Cities are attracting businesses that want to move to locations with established value, and certain buildings can be built because the REIT has raised the capital necessary to complete the project.
How Can Investors Buy Into REITs?
You might send money to Colombia when you want a broker to buy into a new REIT. Plus, some companies send money to their Colombian business partners to fund new business projects or help manage offices in the country. Investors buy into REITs because they want to add diversity to their portfolios. You may invest in a REIT because you are Colombian, or you might plan to open an office in Colombia with help from the REIT.
How Do You Make Money From A REIT?
You make money from a REIT so long as the value of each property it owns goes up. You can invest in REITs in areas that are consistently growing, or you may invest in a REIT that has bought into an area that is going to be revitalized. You can look at government projects in Colombia that aim to rejuvenate certain neighborhoods, and you could invest in the REITs that are investing in those areas.
Can Anyone Invest In A REIT?
You may ask your broker to buy into a REIT because you want to diversify in real estate. You could invest in a REIT because your company wants to expand to Colombia, or you might invest in a REIT that benefits your family members in Colombia. You could pay money directly to the REIT, or you could invest through your broker.
Can You Buy Into More Than One REIT?
Yes. You may choose to invest in a REIT that owns industrial properties in Colombia, or you might try a REIT that owns vacation rentals near the ocean. You can diversify your REIT investments, and you do not need to dedicate all your cash to just one investment option. Plus, you can invest in REITs that own cruise cabin property for South American vacations.
Cruise vacations are very popular, and you will make money so long as the cruise cabins are sold out during the vacation season.
Conclusion
You need to make sure that you have talked to your broker about REITs before you invest. You can pay money directly to the REIT, but you might want your broker to look into the investment first. There are several ways to make money when you have bought into a REIT, and you should choose the REIT that makes the most sense for you. A business will invest in a commercial or industrial REIT, but a private investor might invest in a REIT that owns homes, vacation rentals, or cruise cabins. Real estate in Colombia grows every year because investors are buying into these trusts.