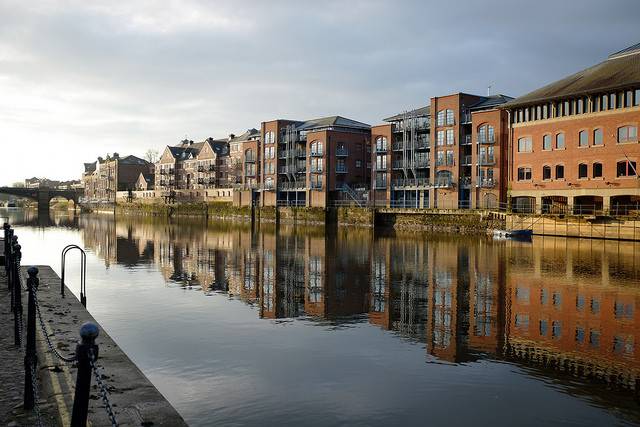 Not so very long ago, the north of England was a place from which talented young people made the journey down south in search of fame and fortune (or at least better job opportunities). Now, however, the reverse is true, with millennials fleeing the capital in the hope (and generally very reasonable expectation) of being able to develop their careers while enjoying a high quality of life at a much lower cost than would be possible in London or the Thames Valley area. Naturally, this has stimulated demand for rental properties, especially in Manchester, Birmingham and Leeds.
(Almost) a decade of internal south-to-north migration
While the year 2012 will probably be mostly remembered as the year of the London Olympics, it was also the year in which Londoners, particularly London-based millennials, started heading north in significant numbers. There may well be a connection between these two events since the awarding of the 2012 Olympics led to an extensive programme of regeneration in some of what were then some of London's least attractive neighbourhoods.
Even though this redevelopment was arguably for the best overall (in fact there is even a very strong case for arguing that it was actually long overdue), it resulted in massive house-price growth, which was great news for those who already owned homes in these areas, but not necessarily such good news for those looking to buy. Similar comments can be made of other infrastructure developments such as Crossrail and in addition to all of the above, even though the London job market continues to be strong, the job market in the north has really been going full steam ahead.
Get Started
Claim up to $26,000 per W2 Employee
Billions of dollars in funding available
Funds are available to U.S. Businesses NOW
This is not a loan. These tax credits do not need to be repaid
The ERC Program is currently open, but has been amended in the past. We recommend you claim yours before anything changes.
As a result of all of this (and probably various other factors as well), around half a million former Londoners have already moved north since the year 2012 and it is entirely possible that this internal migration will continue, albeit possibly at a slower pace.
Increasing rents in both north and south
Throughout the UK, rents increased by 0.97% year-on-year to November 2018, but, as is often the case, there were noticeable variations not only between regions but also between different London boroughs. For example, the East Midlands saw growth of more than double the national average (2.25%) while Yorkshire and Humber did over 50% better (1.50%) and the West Midland followed close behind (1.48%).
By contrast, London as a whole, only saw growth of 0.58%, just over half of the nation average and 6 of its 33 boroughs failed to see any increases at all. To put this into context however, at the same point in 2017, only 7 London boroughs managed to avoid falling rents. While it is encouraging to see that London is showing signs of having turned a corner, it's worth noting that while the increased demand in the north has been driven largely by population growth, the increased demand in the south appears to have been driven, at least in part, by people renting instead of buying while they wait to see what Brexit will bring. That being so, investors will probably have to wait until the shape of Brexit becomes more firm, before they can get a really clear picture of what the future holds for the London property market.
Author Bio
Indlu are estate agents in Denton, with many years of experience in the Manchester property market. Indlu offer a no sale, no fee service and a free online property valuation.