Real estate investment trusts (REITs) that invest in multifamily housing offer people without the resources to buy tangible rental property an opportunity to make money like a landlord without all the landlord headaches. Experts advise investing in REITs that offer at least a 5% dividend based on the cost per share. This is a low-risk alternative to investing in real property and multifamily housing has been trending up since the global financial crisis weakened the economy and eroded home value. Two REITs worth a look are Lexington Realty Trust (LXP) and Select Income REIT (SIR), which both provide high dividend payouts when compared to current stock value. For more on this continue reading the following article from TheStreet.
Once upon a time, I owned an apartment building with 15 residential rental units. I hired a property manager to deal with the residents and keep an eye on the upkeep of the building and grounds. She charged me 7% of the gross total rent.
What I didn't understand was that some property managers make money by doing the maintenance and repairs themselves (through their employees) and billing it as a way of making a profit.
For instance, one of the apartment air conditioners stopped working. The property manager called and asked me if her crew could fix it. I asked, "How much will it cost me?" She said, "I'll let you know."
A few days later she called and said it could be replaced for $300 and repaired for $200. I said, "Repair it." Two weeks later I did my own belated investigating and discovered I could have repaired it myself for $100.
When I wasn't negotiating with the property manager (I fired the first one and hired another) I was constantly concerned with filling vacancies and dealing with the usual renter problems. My net annual rate of return (cap rate) never exceeded 8%, and I had to tie up a lot of my investment capital in the ownership of the apartment complex.
Thankfully, I was contacted by an international investment group that wanted to buy my building, for a small profit. It was a good learning experience and it helped me to remember there are smarter ways to derive income from residential or commercial properties without the headaches of ownership.
As Dr. Steve Sjuggerud, the editor of the popular DailyWealth publication, has pointed out to subscribers:
"When you can buy the best properties in the world and collect large amounts of rental income, it's probably the safest and most lucrative investment you could ever make.
"The risks are low… your money is invested in something real and tangible (the valuable property)… and the rental income and capital gains can make you wealthy, especially if you buy at the right price."
That has been my experience as well, IF, you buy the shares of an experienced real estate company at a reasonable price per share.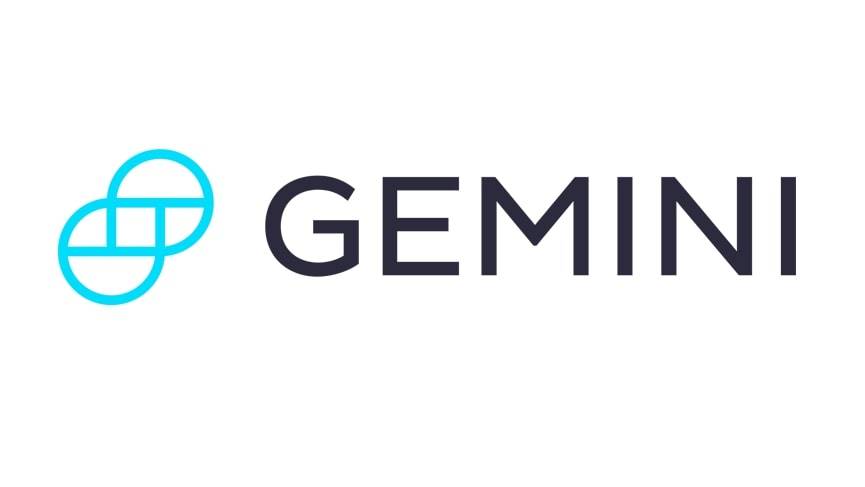 Get Started
Try Gemini Today! 123
The Gemini Exchange makes it simple to research crypto market, buy bitcoin and other cryptos plus earn Up to 8.05% APY!
Jim Cramer and Stephanie Link actively manage a real money portfolio for his charitable trust. Enjoy advance notice of every trade, full access to the portfolio, and deep coverage of the latest economic events and market movements.
So I began accumulating shares of undervalued, well-managed real estate investment trusts that offered at least a 5% dividend from the company's funds from operations, or FFO.
One that I bought in November at $9.51 a share is Lexington Realty Trust (LXP). As of January 8, 2013 LXP closed at $10.76-a-share.
With its 60 cents annual dividend the current yield to price is close to 5.6%. When I purchased at $9.51 the yield to price was 6.3%, and because I waited for the price I wanted my shares are now up 13%. I'm not bragging, just pointing out how well this process can work for the prudent, patient investor.
Lexington Realty Trust is a REIT that focuses on single-tenant real estate investments. It owns, invests in and manages office, industrial and retail properties primarily net-leased to major corporations throughout the United States and provides investment advisory and asset management services to investors in the net lease area.
In a press release on Monday, T. Wilson Eglin, president and CEO of Lexington, stated, "During the fourth quarter [2012], we completed new leases and lease extensions on approximately 5.7% of our portfolio and maintained high levels of occupancy, addressed near-term lease rollover and extended our weighted-average lease term.
"In addition, we continued and expect to continue to capitalize on accretive investment opportunities and take advantage of opportunities to lower our cost of capital by refinancing our maturing debts on advantageous terms."
These are the priorities of many top CEOs I recently wrote about who have breathtaking leadership and know how to please shareholders.
As an example of the kind of deals it negotiates, during the fourth quarter LXP entered into one new build-to-suit, an $8.8 million commitment to construct a 42,300-square-foot retail property in Tuscaloosa, Ala., that will be net leased upon completion for a 15-year term (9.3% initial cap rate).
It continues to fund the construction of previously announced build-to-suit projects in Denver (8.6% initial rap rate); Rantoul, Ill. (8% initial cap rate); and Long Island City, N.Y. (8.5% initial cap rate). The aggregate estimated cost of these four ongoing build-to-suit projects is approximately $136.5 million, of which nearly $68.9 million was invested as of Dec. 31.
The one-year chart below illustrates the gradual price ascent of LXP shares and its free cash flow.
When it comes to the future success of a REIT, I like to see the balance sheet. Lexington financed an office property in Palo Alto, Calif., with a $59.5 million non-recourse mortgage loan, which bears interest at a fixed rate of 3.97%. The lower the borrowing cost the higher the net operating funds.
In addition, LXP exercised an accordion feature within its seven-year term loan facility increasing the total facility under the term loan to $255 million, all of which is currently outstanding. Lexington swapped the London Interbank Offer Rate, or Libor, on borrowings under such term loans for a weighted-average fixed rate of 3.67%, as of Monday.
In the fourth quarter of 2012 LXP issued 17.25 million common shares in a public offering, raising net proceeds of approximately $156.3 million. According to the company, the net proceeds were primarily used to satisfy $93 million of outstanding debt on Lexington's secured credit facility and $57.5 million to satisfy a portion of the debt assumed in the NLS acquisition.
In addition, "Lexington repaid $24.8 million in non-recourse mortgage debt which had a weighted-average interest rate of 5.7%", the company announced. This is the kind of fiscal responsibility that helped LXP to reduce its debt by approximately $108 million in the fourth quarter of 2012.
LXP is what I'd describe as an "alpha stock" among the diversified REIT sector.
If you're looking for another REIT that has an even higher payout yield (6.7%)and specializes in residential properties such apartments and single-family rental homes check out Select Income REIT (SIR).
From a valuation perspective I'm ranking it as close to a #1 as any I'm aware of with the possible exception of Agree Realty (ADC), which has a yield to price of 5.9%.
Carefully consider SIR by visiting its thoughtfully constructed Web site. The one-year chart below illustrates the price of SIR shares and its free cash flow.
The free cash flow improved in the last quarter of 2012 yet the shares dipped when SIR priced a public offering of 7,000,000 common shares at a price of $24.00 per share. Since then the share price has rebounded 3.83% to $24.92. SIR remains one of the most attractively priced REITs today.
At the time of publication the author had positions in all the stocks mentioned.
This article was republished with permission from TheStreet.