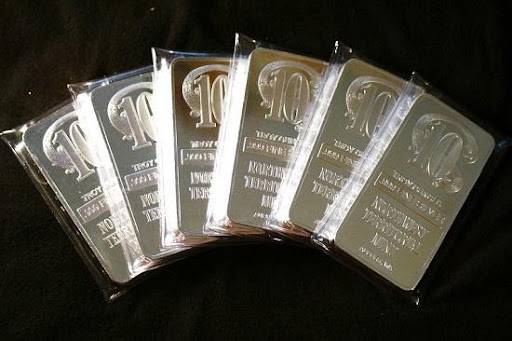 Silver has witnessed unprecedented interest from investors recently. There is a widespread expectation that the spot price of the precious metal will rise due to heavy industrial demand and short supplies within the next few years. Although it is clear that this is unlikely to happen immediately, investors are ready to park their money over time. 
Many new buyers have joined the silver market, hoping to make a windfall gain when the prices rise. Another reason why silver is so attractive is its parity to gold. Since silver is 85 times cheaper than gold, it enjoys a distinct advantage of affordability. Precious metal investors can, therefore, amass a lot more silver with the capital they would have otherwise invested in gold. 
When buying physical silver, one has the option to go for bars or coins. Both have certain pros and cons and investors are often confused about what to buy. In this article, we will compare silver bars with coins and attempt to establish which one is the better investment.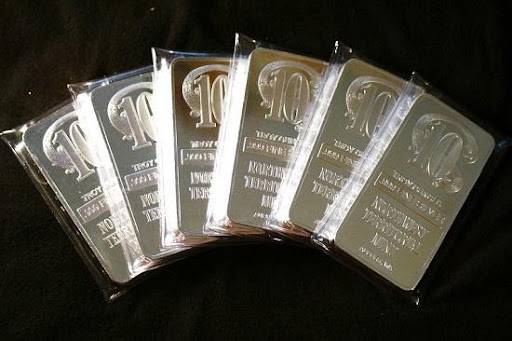 These 10-ounce silver bars come at a cheaper price per gram
Variety and divisibility
Silver is currently at an unbelievable price point and offers easy access to the precious metals market. Silver coins are available in the market in different sizes. Investors often prefer variety, as they don't want to get stuck with one size. If you're looking to lock in some profits when the market is moving up quickly, it's better to have a hundred 1 ounce silver coins than owning a single hundred-ounce bar. The bar will give you only one chance to sell all your silver. 
The standard silver coins weigh an ounce, but smaller denominations are available as well. Owning smaller sizes gives you the freedom to divest your silver investments into the secondary market as the price continues to move upwards. That way, you can take advantage of different price points and increase your profits. There's talk of a global recession on its way in 2020. In this scenario, it would still be advantageous to own several smaller silver coins that you can keep selling to fund your cash flows. Silver coins are a clear winner in this category unless you prefer the economy of buying large coins. 10 ounce and 1 kg versions are also available for this purpose. 
Get Started
Claim up to $26,000 per W2 Employee
Billions of dollars in funding available
Funds are available to U.S. Businesses NOW
This is not a loan. These tax credits do not need to be repaid
The ERC Program is currently open, but has been amended in the past. We recommend you claim yours before anything changes.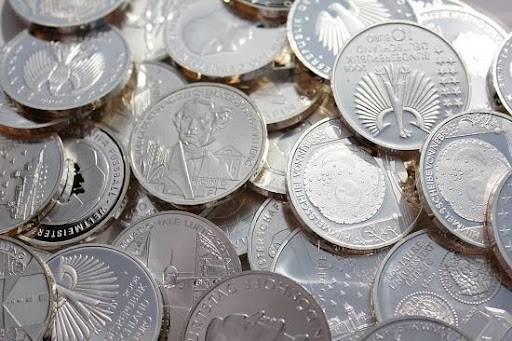 Investing in silver coins creates divisibility for your portfolio
Value
You may end up paying slightly more when you invest in coins. This is due to higher production and design costs. Silver bars, on the other hand, present an opportunity to acquire a larger volume of silver at a cheaper price per gram. Silver bars are easily available in the market in 1 kg and 5 kg sizes. Divisibility allows you to take advantage of price rises over a period of time and maximise your profit potential. So, if it's divisibility you're after, coins could be a better option. But, it's important to bear in mind that value and divisibility have an inverse relationship. If you want to lock in value, go ahead and invest in 1 kg or 5 kg silver bars.
Tax efficiency
One of the most important considerations when making any investment is the taxman's bill. If you're planning to buy silver coins, the best option is to buy coins that have a UK face value and are considered to be legal tender in this country. These coins will automatically be capital gains tax-free, allowing you to keep all your profits when silver prices touch the sky. Silver bars do not generally have a face value and CGT would be applicable. But there are some bars that do. An interesting product worth mentioning is a 5 kg Fiji silver bar. This is a bar with a face value but you'll only benefit if you reside in Fiji! It's important to bear in mind that CGT would only be charged on any profits that you make in excess of £12,000 in a tax year. So, if your profits are below that threshold, you don't have to worry. 
Unlike investment-grade gold, silver isn't VAT exempt. This would increase your purchase price by 20%. However, it is possible to buy both silver bars and coins without VAT in the UK. Physical Gold, a reputed London-based broker is currently doing this, and it becomes possible only if the silver coins and bars have a face value and are routed through another European location. So, in terms of tax efficiency its best to stick to UK legal tender silver coins.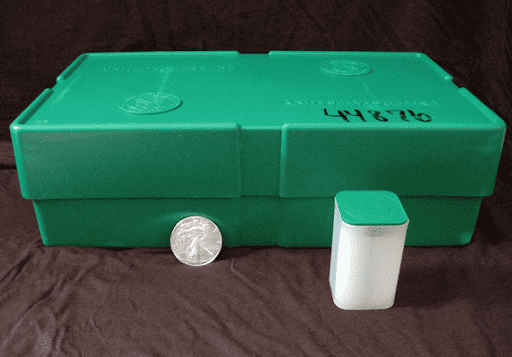 Monster boxes like these can store 500 coins 
Storage
You need to think about how you're going to store your silver investments. Once you've bought coins or bars, you may need to invest in a safe, secure, and practical storage solution in case you intend to keep your silver at home. Silver bars can be convenient to store, as they are rectangular and can be stacked on top of each other. Most of the popular silver investment coins can now be purchased in monster boxes. These specially designed boxes allow you to store 500 silver coins in one go. The tightly packed coins fit snugly and are convenient to store in your home safe or a bank vault. So, we can see that bars and coins can provide you with the same level of convenience when it comes to storage. 
An overall perspective
Having explored the above key factors in buying silver bars and coins, it's important for us to take everything into account and decide which one is likely to give us more advantage. Clearly, anyone starting a silver portfolio should initially invest in silver coins. Buying popular UK silver coins can have tremendous advantages in terms of divisibility, value, tax efficiency and storage. However, an intermediate or experienced investor who has successfully built a silver portfolio would definitely look at acquiring silver bars. This strategy can bring down the overall purchase price of silver per gram by a few percent. The bars would also help expand the overall portfolio and dovetail nicely with the silver coins segment. 
Silver presents a great opportunity to build a robust portfolio at current prices, which is not to be missed. Ultimately, buying bars or coins is dependent on individual investment objectives. However, starting now can unlock huge value in the years to come.
Image credit: Brian Shamblen, feiern1 and Wikimedia Commons