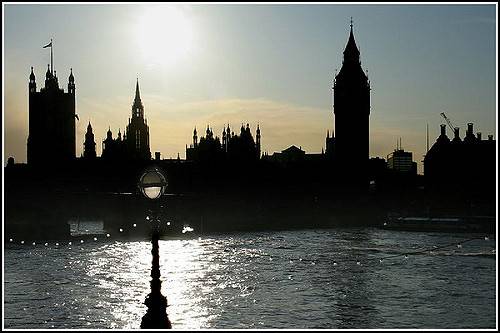 The UK buy-to-let market has boomed for years, but now we are finally seeing the first signs that the growth of the private rental sector is slowing down.
After a flood of investors into this market, recent changes in legislation and tighter regulation has now impacted on landlords and reduced the growth of the private rental sector.
Rental Market Figures
The size of the private rental market should not be underestimated, with its value in Britain almost reaching £1.4 trillion. This has been driven by rising house prices, pushing the average rental property value up by 4.2% in the last year.
A housing shortage in this country has meant that many are turning to rental properties instead of buying, which means almost 5.6 million families now live in privately rented accommodation. Whilst this seems like a vast number, it is just 2.2% more than last year, and a third of the rate of growth in 2014.
Get Started
Claim up to $26,000 per W2 Employee
Billions of dollars in funding available
Funds are available to U.S. Businesses NOW
This is not a loan. These tax credits do not need to be repaid
The ERC Program is currently open, but has been amended in the past. We recommend you claim yours before anything changes.
This slowdown in growth is probably due to dwindling confidence in the sector. This mood is reflective of the recent tax changes which have meant that the amount of mortgage interest a landlord can offset against tax is falling until it is wiped out altogether. Rising costs and the tightening of mortgage criteria have all contributed to a general sense of uneasiness amongst landlords which has left more than half lacking confidence in the prospects for their portfolios.
Market Confidence
It is not only landlords who are losing confidence in the rental market, it seems that tenants are too. Demand for rental property appears to be declining, if only slowly at the moment. This has all meant that the average rent now stands at £895 per month. Although this is a new high, the level of growth is less than in previous years.
One reason for this decline is the struggling growth in London, which is dragging the figures for the rest of the country down with it. Landlords and tenants should not, however, be fooled into thinking that rental prices are set to tumble. It is predicted that rents are likely to continue to climb, with nearly a third of landlords expect to increase rents in the next six months. The rises in taxation may seem scary to investors, but rather than driving them out of the market, it is more likely that the hit on their profits will be passed on to their tenants.
In the rental market, money talks, and investors with more than ten properties in their portfolios made a net addition of one property in the last three months. Those with smaller collections of properties have shown a lack of growth, showing that where supply is expanding, it is larger-scale landlords are driving it.
With more landlords buying properties through limited companies to get around the tax changes, it is likely that the private rental sector will see an increase in professionalism. Tightening regulations mean landlords now have to consider proper business plans and do more long-term planning.
The rental sector is not suffering any kind of decline and is likely to stay strong and stable for some time to come. However, the changes the government have made will change the face of the sector, but it will continue to thrive by servicing a vital social need.
Author Bio
Hopwood House are property investment specialists, with a wide range of opportunities in the UK student property, care home and buy-to-let investment markets.