Changes in the economy are forcing people to look at job alternatives, and starting a small business is becoming a reality for many new entrepreneurs. People interested in being their own boss need to be aware of their options for entering into the market. A few suggestions for lowering the barriers to entry are keeping the business mobile by skipping the costs of a storefront, choosing a business that has flexibility in the level of investment and seeking out opportunities to provide a service rather than a product. Mobile fitness programs and tutoring franchises are just two examples of service-oriented small businesses that require little upfront money or storefront costs. For more on this continue reading the following article from The Street.
When Kellyn Timmerman, owner of FeNa, launched her online handbag business in March, she knew she was taking on a big risk, even if she did have a passion for designing handbags.
For that reason, Timmerman, an architect who was laid off during the recession, looked to keep her expenses under control. She decided to have a presence online only, as opposed to renting a storefront. And she minimizes loss by making bags to order instead of having a set inventory as she looks to sell her line of small clutch handbags.
So far the risk is worth it, she says.
"I have never felt such satisfaction and reward than I have working for myself," Timmerman says.
Indeed, every business owner interviewed for this story identified a single key factor for business ownership: passion or a sense of personal satisfaction. If a business can't provide that to an entrepreneur, it's probably not worth doing.
But since every entrepreneur wants to succeed but may lack what could be a million-dollar idea, taking a cautious, well-thought-out approach is the best way to start.
Experts say common attributes of successful new businesses include low barriers to entry, such as little upfront money, working from a home office or minimal training.
Caring Transitions has those qualities. It offers services to seniors or the ill who need to move to a retirement community, assisted living facility or elsewhere. Caring Transitions will take care of everything from estate sales to, in some cases, the actual move.
"Our job is to assist people to get through that. We're kind of like the general contractor. Here is the entire blueprint for what has to happen. We decide with you what we can do with you and what has to be hired," says John Buckles, the company's founder. "You can feel good about what you're doing and can directly see the results that come out of that."
Franchisees run the business out of their homes, gaining clients typically through referrals from doctors and attorneys. Combining that with an aging but longer-lived baby boomer population makes owning a Caring Transitions franchise is a good entry-level business, Buckles says.
"There are more people that need this today than providers. People are going to have to go through this process," Buckles says. "I don't need to convince people that it is needed. It makes it easier for [a franchisee] who is coming into this."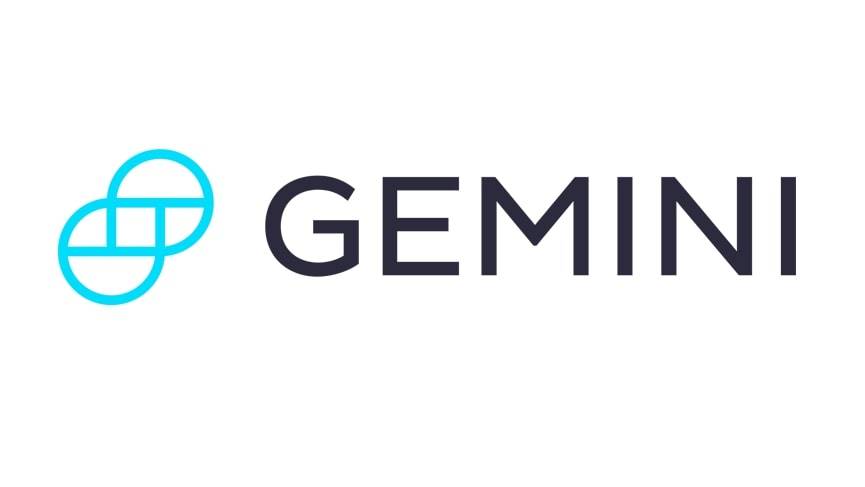 Get Started
Try Gemini Today! 123
The Gemini Exchange makes it simple to research crypto market, buy bitcoin and other cryptos plus earn Up to 8.05% APY!
Experts point the way
According to Kevin Kerridge, head of U.S. operations for specialty insurer Hiscox, some of the "least risky" industries for startup companies include:
Technology services/information technology consulting;
Business and management consulting;
Assisted living/caregiving;
Hairstyling/cosmetology;
Event planning.
Fabienne Fredrickson, an entrepreneurial coach and founder of Client Attraction, says coaching and consulting businesses, particularly for second-career entrepreneurs, is a good way to become self-employed.
"You can do it from the phone, Skype with clients all over the world, it can be an Internet-based business that within a few years can grow into a six-figure income," she says. "And it can be done on evenings and weekends and using information you already have. All it takes is a phone and a computer."
Some lessons for the entry-level entrepreneur to think about:
1. Buy a business
For others, though, such as corporate executives looking to make the transition to self-employment, buying an existing and profitable business may be "faster, easier, safer and easier to finance than starting one," says John Martinka , a business consultant with "Partner" On-Call.
Martinka cautions that while buying an existing business does require cash on hand, "you are trading your capital for immediate cash flow," he writes. "That capital can be as little as 10% of the purchase price."
"You walk into nice things like customers, cash flow, market share, profit and a reputable product or service," Martinka says. "You get training from the seller as part of the deal and have an employee team that has been doing their jobs for years and helping create those profits."
2. Buy a franchise
A similar route can be simply buying into a franchised business, reminds Dan Martin, a franchise consultant with IFX.
Franchises have "great support designed for somebody that doesn't necessarily have any experience in that particular expertise," he says. "The most popular franchises these days are lower risk franchises, are recognized brands and [have] low initial investment because of the lack of financing available."
3. Be mobile
Businesses that do not need an established bricks-and-mortar presence are seeing high demand for buy-ins these days — for instance, a fitness boot camp franchise instead of a 24-hour fitness center.
"Instead of purchasing a 24-hour fitness facility, these boot camps make use of existing parks and beaches, where they don't have to have a permit because [groups] are below the number of people for public gatherings," Martin says. "We have several clients with no facilities at all. They can operate at home and meet clients at a park or beach at 5 in the morning."
The boot camps require low investment and extremely low ongoing overhead in a popular industry, he says. It's inexpensive for the customer while playing on healthy lifestyle trends.
Martin adds that any kind of mobile business, such as mobile carpet cleaning or pest extermination — the mosquito termination business seems to have particular success these days — are also good entry-level businesses.
4. Look for flexibility
Rob Israel started the snack franchise Doc Popcorn with his wife, Renee, in 2003, when natural food products did not get a fraction of the attention they get today. Now that consumers are much more mindful of what they eat, Israel says, franchises are popping up across the country in malls, stadiums and other entertainment venues. In two years of franchising, Doc Popcorn has opened 25 locations. There are more than 100 in development in 22 states and Washington, D.C., the company says.
Doc Popcorn is not only looking to offer a healthy snack alternative, but providing customers with an enjoyable, and perhaps nostalgic, experience, Israel says.
Franchisees can buy a single unit or multiple units of Doc Popcorn, and with different types of venues: a PopKiosk, mobile PopCart and larger PopShop.
For franchisee interested in going to farmers markets and fairs, for instance, owning a mobile cart may be most appropriate, but some folks may feel more comfortable in "a stable high-traffic venue like a mall," Israel says.
Israel wouldn't provide specific revenue numbers but said: "We've only been doing [franchising] for two years and there are folks on trajectories that the average person would be very excited by."
5. Provide a service, not a product
Another suitable entry-level franchise is Tutor Doctor, founded in 1999 and franchising as of 2003 as an alternative to the "one-to-many" teaching model most extracurricular learning centers offer and instead providing one-on-one, in-home tutoring.
"It's the kind of business that feels good," says Tutor Doctor's president, Frank Milner. "Franchisees are very involved in their local community, and the work that they do is extremely meaningful. That feels really good to know that the work you're doing is really making a difference."
Franchise owners can use their home as their office, are not required to buy any equipment or have a background in education. Rather, the franchisee hires and matches tutors through a network to cover specific subject areas from traditional school subjects to tutoring elderly people to use the Internet to or playing a musical instrument.
Business owners who invest in franchises have the opportunity to generate significant revenue on relatively low initial investment, Milner adds.
"We have franchisees who are tracking to do more than $1 million in business [this year] on a $40,000 to $50,000 investment," he says.
The franchise also offers entrepreneurs lifestyle balance. "Some people come in to build an empire. Other people come in to enjoy a comfortable income, but they want to have balance in their lives," Milner says. "Our business model offers that flexibility as well."
This article was republished with permission from The Street.