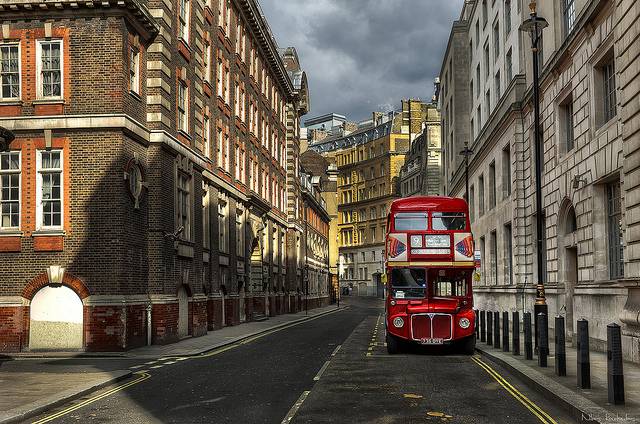 One of the many interesting outcomes of the Brexit referendum is that it highlighted the difference between London and the UK as a whole.  This, however, will come as little surprise to those involved in the property market.  "London and the South East" has long been the part of the UK where demand outstrips supply by the widest margin.  This is even, tacitly, acknowledged by government, for example, when setting thresholds for "Help to Buy" schemes.
Is the London property market heading for a slowdown?
London is known as one of the world's major banking centres and has long enjoyed the benefit of being an English-speaking country with access to the single market and the right to clear transactions in Euro in spite of being outside of the Eurozone. The City is understandably worried about what Brexit will mean for London's financial sector. In a worst-case scenario, jobs could be shipped overseas meaning that either their current holders would move overseas with them, thereby having no further need for residential property in London, or they would be left behind to compete for what could be a shrinking pool of jobs. This is hardly the ideal scenario for robust house-price growth. On the other hand, while financial services may be London's best-known industry, it's far from being its only industry and London has a long history of adapting quickly to major changes. It also has a long tradition of being accepting of disruptive businesses and business models. London, for example, has absorbed Amazon's drone deliveries whereas Paris has rejected them. This, combined with its flexible labour market and pool of highly-skilled workers, could see London become a major tech hub.
If the London property market slows, will it affect the rest of the UK?
Get Started
Claim up to $26,000 per W2 Employee
Billions of dollars in funding available
Funds are available to U.S. Businesses NOW
This is not a loan. These tax credits do not need to be repaid
The ERC Program is currently open, but has been amended in the past. We recommend you claim yours before anything changes.
This is a hard question to answer. A softening of the London property market could quite feasibly affect the London commuter belt if it meant that people were able to afford to buy in areas which would have previously been out of their reach. On the other hand, it's difficult to see how it would impact other key metropolitan areas, which have their own local economies and their own commuter belts. People in Birmingham, for example, may need to make business trips to London, but are unlikely to be commuting there on a daily basis, not even with HS2. At the same time, however, if Brexit reshapes the job market with the result that people in London move (back) to other parts of the country, then it's reasonable to suppose that this would lead to a (further) softening of prices in London and increases in other parts of the country.
What does this mean for investors?
Essentially it underlines the importance of being aware of prevailing macro-economic trends and doing your own research. The so-called UK housing market is really a group of local markets, each with their individual characteristics. A university town full of students is likely to be a very different market from a seaside town full of retired pensioners, even if they are geographically close to each other. Similarly, it's very helpful to be aware of which areas are likely to benefit from infrastructure developments as these can have enormous influence on local property markets. There are always opportunities in property. It just takes commitment to find the best of them.
Author Bio
Hopwood House are property investment specialists, with a wide range of UK property investments in London, Liverpool, Manchester and Leeds.