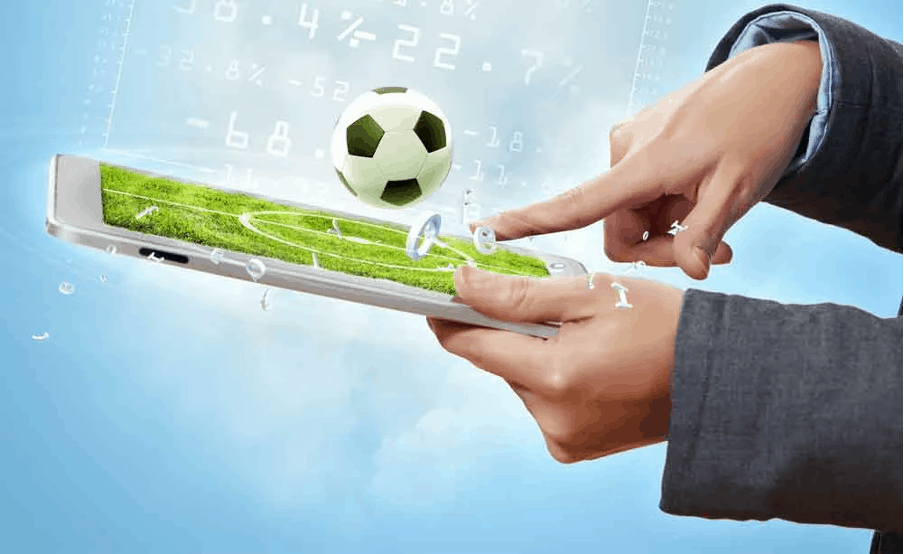 A few years ago, sports betting wouldn't have been considered a profitable investment. For starters, it was illegal in the U.S. outside of Nevada under federal law. The Supreme Court overturned that law in 2018.
Now in 2021, a number of states have legalized some form of gambling and sports betting. With New Jersey leading the way, $13.5 billion has been wagered in the state since the maelstrom of legalization began. The estimated total market size of $8 billion by 2024 is now projected to be double that amount by 2025.
Is Sports Betting Profitable?
According to the American Gaming Association (AGA), sports betting revenues amassed $576 million on $7.8 billion worth of total bets during the first two months of 2021. That was double the amount from the entire first quarter of 2020.
While many industries were slowed or halted during the coronavirus pandemic, the rise in sports betting has been evident with myriad partnerships this year between professional sports leagues, broadcast companies, and bookmakers.
U.S. News & World Report named MGM Resorts as one of the top six "Best Sports Betting Stocks to Watch" in 2021. BetMGM, the company's internet gaming niche, has been launched in ten states leading to twelve straight months of market share increases.
Legalization paired with significant capital investments is based on the speculation that sports betting will be highly profitable in the years to come. Analysts at JP Morgan backed that claim as they reflected on in-game betting, or micro-bets, which accounts for approximately 75% of total sports bets in the U.K.
While Forbes quoted an industry VP who claimed New Jersey, Pennsylvania, and Michigan could potentially dominate worldwide online gambling markets, second only to the U.K. and Italy, another insider stressed that just a few big companies would reap the most profits.
As far as gamblers and sports bettors are concerned, however, there has probably never been a better time to get started as the industry is set to expand exponentially.
Some Keys to Take into Account Before Investing in Sports
There's certainly a plethora of information to take into account before you begin investing in sports gambling. The first question to consider is whether or not you want to gamble or invest.
The difference is usually in the way you perceive sports. Are you willing to spend a lot of time researching teams, players, trends, and analysis? Is gambling a hobby or a profession?
The London Post recommends using statistical data to form the basis of your sports investing strategies. There might be injuries to consider that could highly favor one team over the other. Also, one team might do well in a particular type of weather.
As you get started, you could even pick one sport to focus on, thus establishing some basic knowledge to build from as you learn more and grow. In that respect, you might be able to discover some potential value from your wagers.
Get Started
Claim up to $26,000 per W2 Employee
Billions of dollars in funding available
Funds are available to U.S. Businesses NOW
This is not a loan. These tax credits do not need to be repaid
The ERC Program is currently open, but has been amended in the past. We recommend you claim yours before anything changes.
Betting as an investment will take some time, and it will require the absence of emotions and intuitions. You'll need to use facts based on legitimate resources that you can then develop into long-term strategies.
It's recommended to stick to a general investment rule, where you never wager more than one percent of your bankroll on any single bet. With that in mind, you'll also want to make sure that you have the potential to win more than your wager.
These philosophies could set the groundwork for sports investing strategies that turn a hobby into a profession.
How to Start Investing in Sports Gambling
It's easy to start investing in sports gambling. You just need a small bankroll which you can then deposit into a sportsbook of your choosing. Finding the best and most trusted online sportsbooks is another good strategy that requires certain research and patience, of course.
Pay attention to which online gambling sites are available in your state or country, as you will need to follow the laws of wherever you'll be wagering from.
FanDuel (Flutter Entertainment) and DraftKings are the top competitors in the U.S., with a combined market share of around eighty percent. Outside of MGM, rounding out the aforementioned best sports betting stocks of 2021 are Penn National Gaming, Caesars, and Churchill Downs.
Gambling companies typically offer a percentage of your initial deposit as a bonus. And then you can get rolling.
One of the most popular sports to bet on in the U.S. is football. Some states looking to legalize sports betting this year have their sights set on the start of the NFL season. You can use the summer to get started by following different training camps and ultimate predictions for top contenders.
Currently, the MLB regular season is in play, and there are plenty of games you could choose to place a wager on. Betting small amounts with a sportsbook whose odds align with your bankroll and other personal preferences is an excellent place to begin.
It might be best to pick your home team with baseball and see how they've been doing. For example, I see the Philadelphia Phillies had an opening line of +123 for their next game against the Milwaukee Brewers. DraftKings is showing that same line.
The Phillies already won the first two home games in the four-game series. So, going into the third game with that line is a perfect bet to get started. From there, I might keep an eye on other teams in the National League (NL) East to see if there's a similar trend to follow.
You can also bet on the spread of the final score in addition to the over/under for the total amount of runs scored in the game. In-game prop bets may also be available, with updated lines.
Other sports are available as well. The NHL playoffs begin on May 11, while playoffs in the NBA begin on May 22. You can also wager on these games with a Moneyline based on who will win the game outright.
You may find that wagering on regular-season games for a few weeks—or maybe even a few months—is a good investment strategy to build knowledge and analytical expertise. Consistent wagers that keep your bankroll intact by winning a little more than fifty percent of your bets should be a daily, weekly, or monthly goal to get started.
What Is a Good ROI in Sports Betting?
A good return on investment (ROI) in sports betting depends on the gambler or bettor. A small bankroll might call for a betting strategy that is slow, steady, and safe. On the other hand, if you have more money to work with, you can maximize your earning potential by developing a loose strategy and allowing for the chance to reap bigger rewards.
Winning a little more than fifty percent of your bets is no easy task. But that should be one of your primary goals when establishing a decent ROI in sports betting.
How you get, there is totally up to you, as you find your niche and stride with whatever leagues, teams, and wagers acclimate to your investment sensibilities.
For example, you may want to stick strictly with Moneyline bets when you are just getting started. Since each game is between two teams, these types of wagers might give you the best opportunity to develop your knowledge and skillsets, putting you in the position to win a fifty-one-percent betting ROI.
Then as you get better and your bankroll increases, you'll have more money to wager on things that contribute value to your experiences as a professional sports bettor.
Final Thoughts
Sports betting can be a profitable investment that takes time and energy, like anything else. As you can see, there is no shortage of information and pathways for success.
One final thought is that you might want to make it a daily habit to stay up to date with industry news, sports analysis, and differing lines from multiple sportsbooks.
If things don't go your way at first, don't get discouraged. Losing is part of the game. It's how you make up for those losses that count, and you'll want to keep your head throughout that process.
Keep in mind there's always the chance that sports wagering might not be for you. Or you just might be the type of person who needs a little more experience than others.
So remember that for 2021. And beyond.