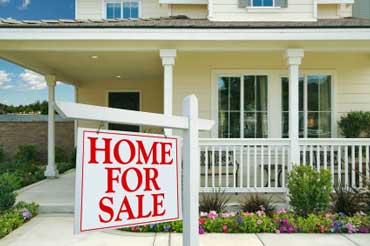 You've found the perfect investment property, and you just finished renovations. You're ready to put the house on the market, and you're hoping for a quick sale. How do you get more buyers through the door and ready to make an offer? Staging.
How Staging Can Turn Lookers into Buyers
Vacant homes are supposed to make it easier for buyers to envision their lives in the space, but they often wind up feeling cold, unwelcoming and uncomfortable.
But when buyers walk in to see a perfectly-placed living room complete with a modern TV unit, artwork and décor, they suddenly feel like they can see themselves living in the home.
Furniture brings life and definition to the space.
Get Started
Claim up to $26,000 per W2 Employee
Billions of dollars in funding available
Funds are available to U.S. Businesses NOW
This is not a loan. These tax credits do not need to be repaid
The ERC Program is currently open, but has been amended in the past. We recommend you claim yours before anything changes.
When it comes to staging, 77% of buyers say that it helps them see a home as their future home, according to the National Association of Realtors' 2017 Profile of Home Staging. And 58% of seller's agents say that a staged home can increase its sales price from 1%-20%.
Buyers who are really excited about a property are more likely to make a quick and higher offer. You may pay close to $1,000 for staging, but the buyer may wind up paying as much as $10,000 more because they're excited about your home.
Vacant vs Staged Home
It's certainly possible to sell a vacant home, but renting furniture to fill your home will likely lead to a faster sale and at a higher price.
Staged homes are more visually interesting for buyers, and if your home is staged well, it will make a lasting impression on buyers. Keep in mind that buyers view an average of 10 homes in 10 weeks while hunting for their home.
Staging also helps buyers visualize how they may arrange the furniture if it becomes their home.
Finally, staged homes make for better listing photos, which is crucial. About 95% of home buyers start their search online.
Many sellers are concerned about the costs of staging, but you don't necessarily need to stage every room or fill up the entire home. A TV isn't necessary if you're pointing chairs and a sofa at the area where you'd normally place a TV. A bedroom really only needs a bed for the purpose of staging. The top five spaces that matter most to buyers are the master bedroom, kitchen, living room, dining room and master bath. Focus on staging these five spaces to make the process as economical and effective as possible.