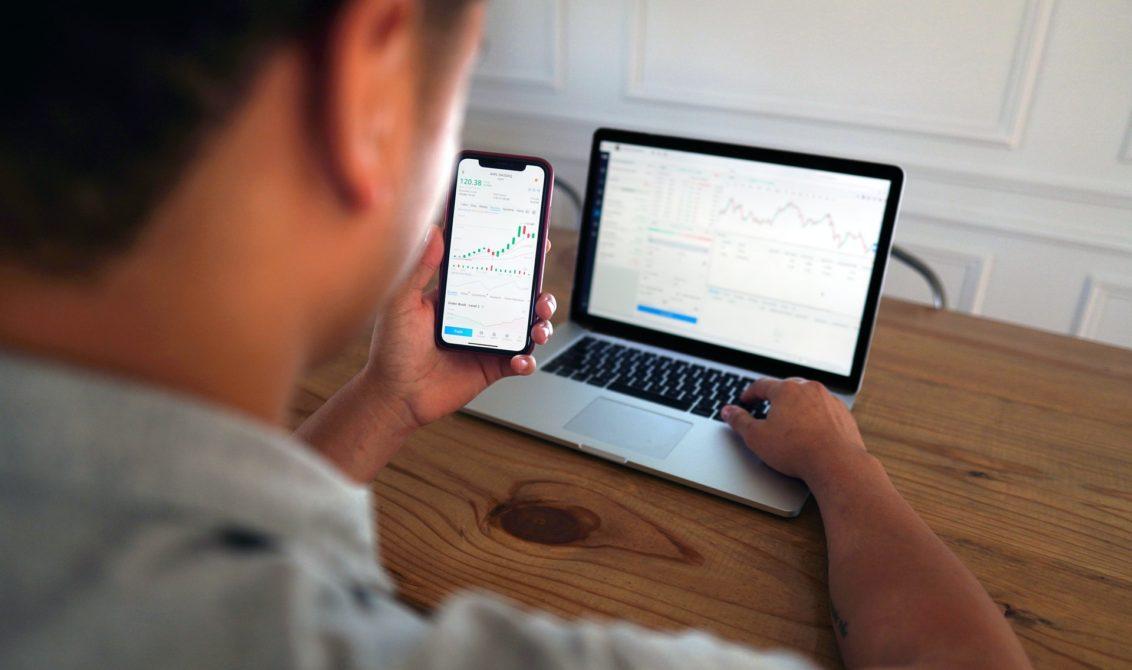 Nowadays, financial investing is accessible more than ever. At the same time, recent dramatical changes worldwide are showing us extreme fluctuations in stock markets. The World is changing rapidly. Due to artificial intelligence, the flow of information is faster than ever. The information has become the source of power. Right, timely information is differing the rich from the poor 
If you've saved some money and you want to invest it, you're probably asking yourself what options do you have. The interests on bank deposits are extremely low, or even negative, so saving the money in the bank isn't the option. You need to consider financial investing. We assume you're a beginner with no prior knowledge about investing. This article may help you. We will show you how to start investing although you don't have anything about the financial market. 
Hire professional investors  
Gaining knowledge about financial markets and investing may be a tiring, long process. The assumption is that you don't have that much time, or you just don't want to learn about it. You're just an individual who wants to make more money out of your savings.
If that's the case, then the best option for you is to hire a professional financial consulting company, such as CFI Forex broker in UAE. They are an award-winning global financial markets provider. They'll do all the work for you. Their team of highly-educated professionals will constantly be exploring the market, finding the best solution for you.
Define your investing goal
Your investing needs to be defined by the goal you want to reach. If you want to have a stable income at your mature age, then you need to invest in one of many retirement programs. It will ensure your financial stability in the "third age". 
Get Started
Claim up to $26,000 per W2 Employee
Billions of dollars in funding available
Funds are available to U.S. Businesses NOW
This is not a loan. These tax credits do not need to be repaid
The ERC Program is currently open, but has been amended in the past. We recommend you claim yours before anything changes.
If you want to improve your life quality, to afford a new car, a new property, or an expensive holiday trip, then you should consider financial investing. Once you decide to buy and sell on the stock market, you'll need to decide how much risk you want to take. There are such financial assets, such as government bonds, that will bring you relatively smaller, but stable income during a longer period. On the other hand, some financial instruments could bring you a higher yield, but they are riskier than bonds. It's up to you and your risk preferences.
Make a diversified portfolio
No matter what type of investment you choose, remember that you always have to diversify your investment portfolio. It means that you can't invest all your money in one company's shares, or one type of financial instruments. It's just too risky. For example, FOREX trading is always an attractive option due to the high yield it brings. But, if you decide to invest everything in FOREX, you may face severe financial consequences. 
That's why you should invest in a diversified portfolio. The more diversified portfolio is, the safer it is. Of course, if you, like many of us, don't have that much money to invest in the diversified portfolio on your own, then you need to consult the experts. They'll do the job for you.
Investing in Dubai
If you decide to invest only in Dubai, you have plenty of options to choose from. The value of Dubai market capitalization in 2020 is almost 92 billion U.S. dollars. Despite the global crisis in 2020, it's blooming and its value has been doubled in the last 8 years. 
If you have a lot of funds, there are plenty of other investment options for you. I'll list just some of them:
Invest in gold.

Gold is one of the best investment solutions. Its price doesn't fluctuate during the period. It could only increase during a longer period.

Invest in cryptocurrencies.

Although it's risky, it could bring enormous profit in a short period. The current value of the cryptocurrency market is more than 1 trillion U.S. dollars.

Invest in real estate.

Dubai is a Mecca for investors. The real estate prices are sky-rocketing and they're constantly increasing. Though, the issue with this type of investing may be an expensive initial investment.

 
What we've learned?
A normal individual may find financial investing scary and intimidating. Don't worry about that, it's completely normal to feel anxious when you try to understand it. That's the reason why financial consulting has been invented. 
There are millions of financial companies all around the world, offering a vast range of financial services. You just need to get in touch with them, define what do you want. Last, but not least, you need to trust them. In the end, all financial market value is made of different expectations of different people at a certain moment.