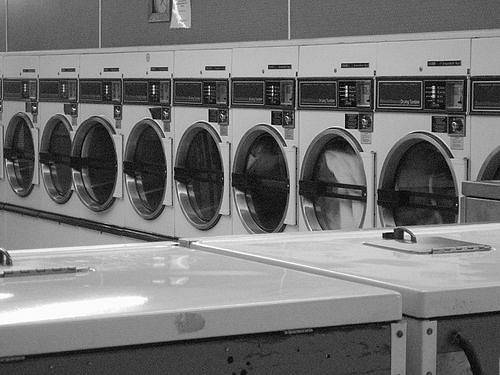 With an increase in renters, and therefore, less in-unit or on-premises laundry, coin-operated laundromat businesses are forecasted to remain profitable with consistent customer demand. However, that doesn't necessarily mean business-as-usual when it comes to managing or improving your existing coin-op laundromat. We're sharing some tips to enhance your coin-op laundromat in 2019, and keep your laundromat business profitable and competitive for years to come.
Public WiFi
In a connected world, your patrons expect amenities and services beyond standard coin-op wash and dry. Customers want to keep an eye on their clothes, but they don't want to be stuck at the laundromat doing nothing else for an hour or more. Helping them stay connected by offering free, fast, password-protected wifi is a huge draw in our tech-forward world. Whether they're coming in during work hours and want to stay productive, or they choose to catch up on their favorite shows from their TV-connected devices, your patrons will appreciate it.
Plus, offering WiFi is free marketing for your business, drawing in foot traffic or causing customers to make the switch to your location for the value of added convenience.
Swipe Card Operation
Your customers are going cashless. If you haven't already, outfit your traditional commercial machines with a swipe card reader, and allow customers to add funds to their swipe cards with their credit or debit accounts right from your laundromat or mobile phones.
Laundry Delivery
Consider upselling customers on laundry delivery services within a preset mile radius from your laundromat location. For customers that are too busy to pick up their laundry, you can charge a premium rate for at-home drop-off. Just make sure you cover your grounds for liabilities like lost or stolen clothing, and make sure you have the employees and means of transportation, like a car or bicycle, to turnaround customer clothes within a reasonable timeframe.
Hours of Operation
The laundromat business is all about convenience for your customers.  A 24/7 laundromat requires higher overhead costs, but in many areas, customers need a flexible laundromat that works with their personal and professional schedules.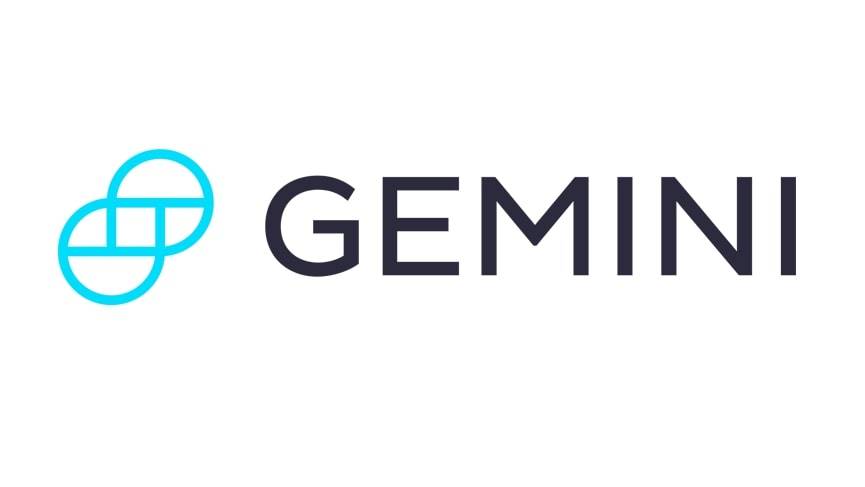 Get Started
Try Gemini Today! 123
The Gemini Exchange makes it simple to research crypto market, buy bitcoin and other cryptos plus earn Up to 8.05% APY!
We've shared a complete breakdown of considerations when it comes to the pros and cons of extending your hours of operation. We also recommend asking customers and regulars to give you feedback, and evaluating the hours of other laundromats in your area so you can determine the best hours of operation to satisfy the most customers.
Flat Screen TVs
The average person spends 1 – 2 hours at the laundromat. Amenities like flat screen TVs can make their time more enjoyable and keep them coming back. Keep a few TVs running popular programming to attract a variety of customers, from national and local news to top prime-time channels, to make the laundromat experience more enjoyable.
Sell Detergent and Dryer Sheets Onsite
Whether behind-the-counter or through an on-premises vending machine, selling detergent or dryer sheets in your laundromat is a huge convenience for your customers and can help you make some additional revenue. Stock small or bulk sizes and a variety of brands, including organic, scent-free, and stain release, to cater to any customer preference.
Detergents, fabric softeners, stain release sprays, laundry powders, and dryer sheets have extended shelf-lives, so you don't have to worry about quick inventory turnover to drive profit on initial upfront costs.
Fluff and Fold Service
If you have the employees and the time, you can upsell your customers on a fluff-and-fold service to dry, iron, and fold clothes before customers return for pick-up. Not only are you giving customers their time back from a tedious chore, but you'd be offering a convenient service to help differentiate your business from competitors and drive additional revenue for your laundromat. You can charge customers at a cost-per-pound rate to keep pricing straightforward and consistent.
Go Green
It's no secret that eco-friendly facilities are drawing marketshare through 2019. Replacing your machines, facility light bulbs, and other equipment with water- and energy-efficient models will attract customers looking to go green, and will reduce your overhead costs by minimizing energy, water, and chemical use.  For modern laundromats, going eco-friendly is a win-win. Do your research on energy-efficient commercial laundry equipment that's durable and powerful to reduce labor, maintenance, and ongoing costs for your business to ensure you're making the right investment.
Additional Amenities
Get an understanding of your market, and — depending on your available space — consider additional amenities that will keep your customers coming back. Think about:
Vending machines with snack and drink options
Complimentary refreshment station with water, coffee, and tea
Game machines to help customers pass the time
Some laundromats offer a full-service bar to double as a cocktail lounge, or desks to double as workspaces if you're tailoring to a professional market. Your laundromat can be more than just a place to wash clothes away from home. Think of its untapped potential as a community space, where doing laundry becomes an enjoyable experience.