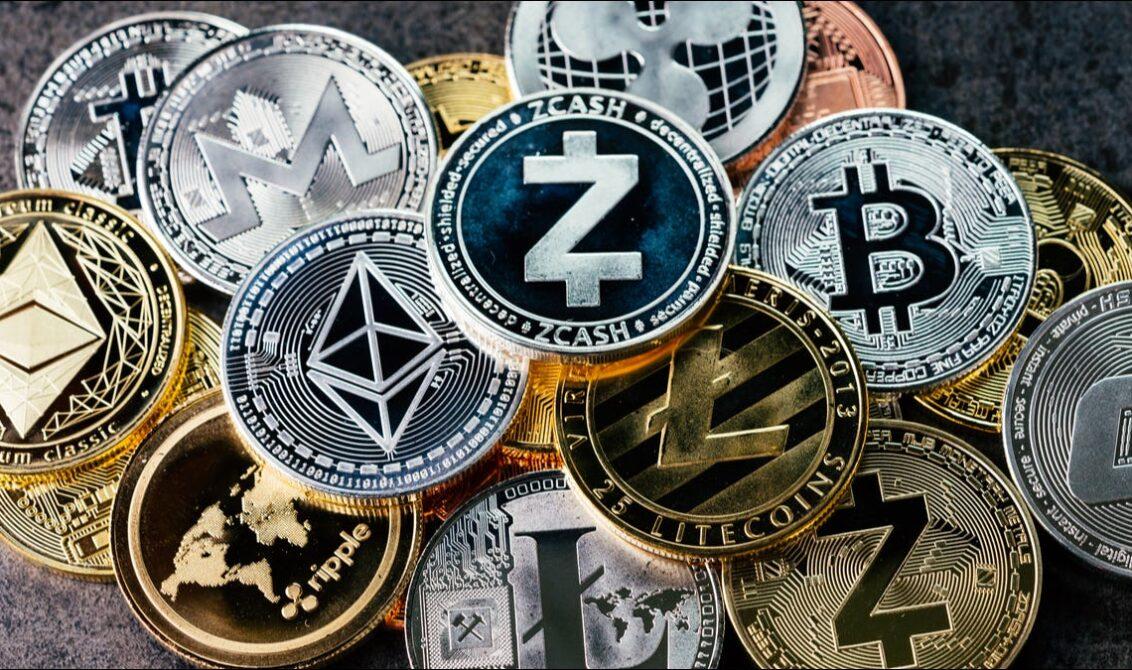 Unarguably, the crypto industry has grown in leaps and bounds from inception in 2009 to date. Here
is one fact everybody in the crypto industry can agree on – the prices of cryptocurrencies are highly
volatile, and you need to be careful before you try to earn interest in crypto.
For example, take the price performance of Bitcoin, which peaked at $66,974.77 a few days ago,
reaching a new all-time high. Surprisingly (or unsurprisingly to some), it is trading at $61,131.52 at
the time of writing this article.
This puts into perspective how volatile the crypto market is in its entirety, can be as most altcoins
follow the price actions of Bitcoin. It's no news that the crypto market also reacts to major
announcements, which often swings its price in either direction, like China's ban on Bitcoin and
Bitcoin ETFs.
Price changes like this are a norm in the industry, as some seasoned investors won't even bat an
eyelid. On the other hand, newbies and non-crypto investors will not find such price swings funny.
FOMO (fear of missing out), panic selling, or buying does not help in the long run. If you want to
boost your investment yield, you have to do what long-term crypto traders do – take advantage of
crypto interest accounts.
To make gains as a crypto investor, the safest way is to earn interest on your crypto asset if you
aren't cut out for the rigors of day trading. This way, you'll have passive income while compounding
your profit if the market continues to go bullish.
Centralized vs. Decentralized Crypto Interest Options
There are several options available at your disposal to earn interest on your crypto asset. However,
there are two major ways you can achieve this. The first option is to use an interest-bearing
cryptocurrency account on a centralized platform.
This is the easiest method for beginners that want to earn passive income on their crypto assets. You
can get between 4 percent to 12 percent per annum, depending on the crypto asset you choose.
Crypto.com, Celsius, and BlockFi are some options you should consider if this is something you wish
to try.
Also, there are decentralized apps on the Ethereum network that lets you earn amazing interests on
crypto. The difference here is that you don't need a platform to help store your crypto assets. Keep
in mind that the process of using the Ethereum network has additional steps, unlike centralized
platforms. In some cases, programs like Aave have higher interest rates, or you can help provide
liquidity on Uniswap.
How to Get Started
Open an account. For starters, you need to create an account on the platform of your choice that
allows you to earn interest on your desired crypto. In this regard, we highly recommend Coinbase.
Creating an account on most crypto interest account platforms often involve the following steps:
Identification details: To get started, sign up and identify yourself with a valid email address and
strong password – we often suggest you use a password generator. Next, set up 2FA (two-factor
authentication) and upload your ID documents.
Account verification: The moment your account is completely verified, you'll get a confirmation
email, and then you can use your crypto interest account.
Choose an asset: Often, you are presented with a number of crypto assets you can deposit. Ensure
you do your research before you select the preferred asset you'd like to deposit.
Copy the deposit address, and then navigate to your ETH or BTC wallet to initiate the transfer.
Exercise patience as this may take several minutes until the transfer is fully settled. Deposits
sometimes need some block confirmations before crediting your account. Once the cryptocurrency
is deposited, the interest begins to accrue automatically.
Platforms to Earn Interest on Crypto
After creating an account on Coinbase, join the Ethereum waitlist for the Eth 2.0 upgrade that's
coming in a few months. You can stake Ethereum on the new POS (proof of stake) network to earn
amazing interests, similar to how miners earn rewards on the proof of work blockchain. Note that
you'll be charged 25 percent of any reward(s) produced by your Ethereum.
Another platform to check out is Celsius Network. Here, you'll get some of the most competitive
rates for stablecoins interest bearing accounts which is about 13.3 percent annual percentage rate
(APR). This is considerably 5 percent higher than stablecoin interest rates of BlockFi and 13 percent
higher than Coinbase.
Another way to earn interest on crypto is BlockFi, as you can buy crypto with fiat directly from your
bank account on the platform. As it stands, the platform offers about 8.6 percent interest per annum
depending on the crypto you choose.
With the number of emerging crypto lending platforms out there, one company that has the
attention of everybody in the industry is Hodlnaut. The crypto company is making serious strides
that we cannot ignore.
Hodlnaut offers one of the highest earnings on your crypto assets – about 6.2 percent annual
percentage yield on Bitcoin and 10.5 percent Annual percentage yield on stablecoins (like USDC). To
sum it up, they offer a 20 USD bonus, if a customer deposits at minimum of $1,000.
Compare interest rates
In most cases, the interest rate for each crypto is displayed on the platform's website. These rates
often vary, especially if the platform will take a cut. Another important fact you should note is that
the interest rates are floating interest rates.
This means the interest rate changes constantly as it's based on demand and supply of crypto loans.
Exchanges that give leverage and leverage investors are the major clients that demand crypto loans.
Ideally, the interest rate for stablecoins is between 6 percent to 9 percent. Some well-known
stablecoins that are investor's favorites are USDC, DAI, and Tether.
There are instances where you'll see high interest rates which may be over 100 percent.
Note that these high interest rates are signs of highly leveraged positions and high crypto inflation
rates. If you're a newbie looking to earn interest on crypto, be very skeptical of any interest rate
above 25 percent.