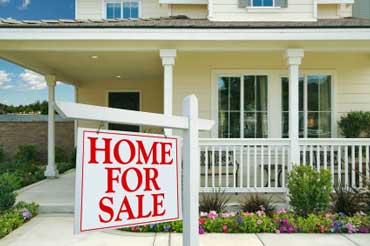 Are you keen to invest in property? It's a dream for many people, and in today's hot housing market there are many things to consider before you get started. Here are some smart steps you should follow to increase your chance of success.
Decide on a Goal
The first thing you need to do when investing in real estate is to decide on a specific goal. What do you want to achieve? How much do you want to earn? How long do you expect it to take before you reach your goal?
You may have the goal of earning enough from property to fund your retirement, or you may just want a side income or even to make a quick profit by buying and selling a property.
Whatever your goal, be clear about it from the start because this will help you to plan your route to achieving your goal and help you to make the right decisions. When you have a goal, this also helps you to stay focused, which can help you to treat your investment like a business.
Can You Afford It?
You will need money to invest in property. But how much? And can you afford it? You need to look closely at your finances to get a good idea about your situation.
List your assets, your incomes, and calculate your expenses. You will quickly find out how much you can invest, and this will be a good starting point.
Even if you don't have enough now, this does not mean you cannot invest. You might need a loan, and if you do, you will want to work out the ROI of your investment so you know how long it will take to pay it off.
Get Started
Claim up to $26,000 per W2 Employee
Billions of dollars in funding available
Funds are available to U.S. Businesses NOW
This is not a loan. These tax credits do not need to be repaid
The ERC Program is currently open, but has been amended in the past. We recommend you claim yours before anything changes.
Know the Market
You really need to know the market before you start making investment decisions. This takes time, so don't rush it.
Read about real estate in your area and find out what experts are saying about how much it will change and what the property prices are expected to do over the coming months and years. Read up on other investors and find out about their experiences, and this will all help you to be realistic in your expectations.
Focus on a Location
When you are just starting out, it makes good sense to choose a location and stick to it This could be your current location, a property hotspot like Pelican Marsh Naples Florida, or anywhere else.
Don't necessarily limit your search to near where you live, but make sure you have a specific reason to invest in a location. Choosing somewhere to focus on can help you to narrow down your search and it can prevent you from becoming overwhelmed.
Choose the Best Type of Investment
It is also a good idea to know about the different ways to invest in property so you can choose the one that's right for your situation.
Real estate investment groups are one option to consider. These are like mutual funds, and they allow you to own a rental property without having to manage it like a typical landlord.
However, if you would prefer to be a landlord, then you can buy a property and find tenants for it. This can be a good long-term investment that can lead to a regular source of income.
Trading is another option. With this, you buy and sell properties in a short space of time, which is sometimes called flipping properties. Sometimes you make improvements to add value, whereas other times you may not do anything to the property. This is often for more experienced investors, but you may be interested in trying it yourself.
Consider All Your Buying Options
If you decide to buy a property, there are many ways to do so. This includes through an estate agency, a Multiple Listing Service (MLS), private sellers, or even through property auctions.
Look at all of your options and then make sure you look at lots of properties. This is especially important when you are just starting out. The more you look at, the greater the chance that you will find one that's right for you.
Don't Put It Off
Follow these tips to get started in real estate investment. Real estate can be a fantastic long-term investment opportunity as long as you go about it in the right way.
Finally, make sure you take action. Don't rush into anything, but don't keep on delaying. It can be tempting to keep on reading more books and attending more seminars, but at some point you have to go for it. Don't keep on postponing it while waiting for the perfect opportunity, otherwise you could miss out on the right deal when it presents itself.
Author Bio
Janet and Scott Berry opened Sand Castle Realty more than 10 years ago with the expressed intent to provide personalized care and attention to each client. After running their title/closing division for years, they are extremely familiar with what it takes to get a property closed after the contract is signed. Janet and Scott enjoy sharing their expertise online.