TaxBit Review: Pros, Cons, and More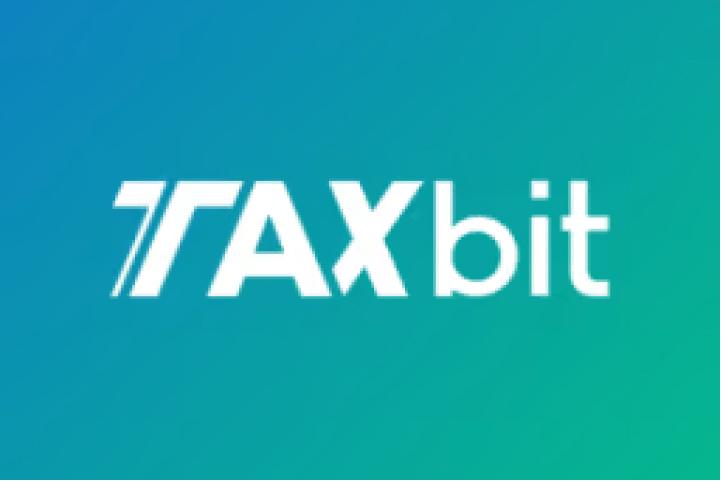 TaxBit
Streamlines the tax experience for crypto traders
Employs top-notch security to safeguard user data
Competitive pricing compared to other tax softwares
Pros:
Supports over 500 cryptocurrency exchanges
Offers an intuitive user experience
Provides efficient customer support channels
Cons:
High-potential target for hackers
Tax forms are generic causing issues with the IRS
Risk of missing deadlines if support team is slow
TaxBit Ratings and Reviews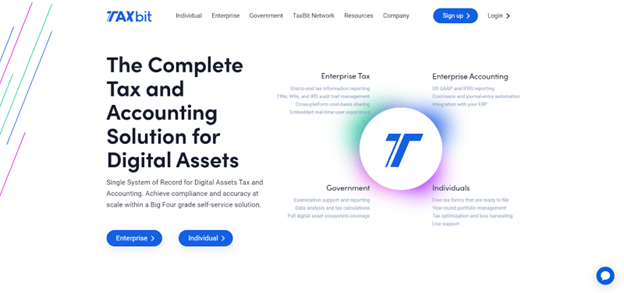 TaxBit is a software program that streamlines the tax experience for crypto traders. 
Cryptocurrency traders complete thousands of trades annually. Keeping track of trades and gains throughout the year can be a confusing experience for traders. TaxBit provides intuitive crypto tax software as a solution.
Tax experts have designed TaxBit to deliver a familiar and seamless tax preparation experience. Users benefit from the platform's simplified process with easy access to documents, files, and reports and compatibility with more than 100 cryptocurrency exchanges at their fingertips.
Highlights of TaxBit
Offers an intuitive user experience.

Supports over 500 cryptocurrency exchanges and DeFi platforms.

Provides efficient customer support channels.

Competitive pricing compared to other tax softwares.

Offers an impressive suite of trading features.

Employs top-notch security to safeguard user data.
Risks of using TaxBit
Users may be financially jeopardized when Taxbit's customer service is unable to assist within the filing deadlines set by the IRS.

Tax forms are generic without the TaxBit branding, which can cause issues with the IRS.

TaxBit is a high-potential target for hackers due to its massive capital investor user base.
TaxBit Features
TaxBit Network:

Traders can obtain access forms such as 1099-MISC and 1099-B, aiding the completion of form 8949 for the IRS. In addition, traders can auto-generate Form 8949, which outlines the yearly disposition of capital and assets. 

Tax Loss Harvesting:

Users can harvest their losses to reduce tax liabilities throughout the year by automatically selling holdings that are at a loss.

Tax Optimizer:

Users are shown the real-time impact of certain cryptocurrency and fiat currency trades on their tax portfolio before a transaction is made.

Real-Time Reporting:

Traders can monitor their portfolio tax implications in real time as asset prices fluctuate while also having access to other insightful portfolio data.
TaxBit Pricing & Fees
TaxBit offers a variety of plans for traders of different levels, ranging from a free version for beginners to the pro plan ($500/year) for traders with more significant tax requirements. 

Traders can expect no fees beyond the paid subscription plans. TaxBit has no hidden charges or costs that need to be considered when choosing tax and accounting software. 
TaxBit Company Background
Headquartered in Salt Lake City, Utah, TaxBit was launched in 2018. It is one of the most capitalized tax filing services for cryptocurrency, backed by investors like Winklevoss Capital and PayPal Ventures, funding over $100 million.
Users find TaxBit reliable and trusted as it was founded and designed by tax attorneys and CPAs who wanted to revolutionize the way cryptocurrency is traded, tracked, and taxed to ensure compliance. 
Taxbit is the first and only company to use real-time ERP accounting software for digital asset investments, commodities, and equities. 
How does TaxBit Work?
TaxBit allows investors and traders to easily calculate their gains and losses over a tax year by combining all of their cryptocurrency and fiscal activity. 
TaxBit provides an intuitive experience to traders through its extensive integration of supported exchanges, automated features, and simple account linking. Traders can import their crypto transaction history from multiple sources. Users can enter exchange-generated APIs or directly sync supported wallets to sync assets.  
TaxBit Supported Crypto Exchanges
TaxBit is compatible with over 500 crypto exchanges globally. Additionally, it accepts exported CSV transaction files from exchanges that are yet to be integrated. 
Some of the popular exchanges include:
Gemini

Kraken

Binance

Uphold

Abra

Bittrex
With support for most of the popular exchanges and some niche platforms, traders find TaxBit highly compatible with their portfolios.
TaxBit Supported Wallets
TaxBit is compatible with over 100 supported wallets.
Some of the popular crypto wallets include:
Helium

Trust

Exodus

Metamask

Dash

Polygon
TaxBit does not support some of the popular wallets, like Nexo, Exodus, Trezor, and Atomic Wallet. However, TaxBit allows users to import their transaction history as a CSV file from non-supported wallets to compensate for this drawback. 
Security: Is TaxBit Safe & Secure?
TaxBit is one of the most secure tax and accounting software available on the market. The platform boasts advanced security measures such as an independent SOC 2 certification, 2FA, and SSL. 
Additionally, TaxBit only accepts read-only API keys, meaning it has access to digital assets and can only view a user's transactions. 
Moreover, TaxBit does not store users' personal information (tax identification numbers and social security numbers) on its servers. 
Customer Support: Contacts & How to Get Help
TaxBit has efficient customer support channels, making it easier and quicker for users to get help from the support staff. The service team has been continually praised for their helpfulness and responsiveness. 
The support staff is available 24/7 over email or via live web chat. TaxBit also has a help center that provides traders with insightful blogs and resources for issues that don't require direct customer support. 
TaxBit does not have a direct call line for phone support.
Who is TaxBit Best For?
TaxBit is best suited for the beginner as well as expert traders and investors. The intuitive user experience creates a friendly environment for beginners new to the digital asset tax process. The platform also ensures that professional traders can make informed decisions regarding their assets, thanks to the insight they can glean from real-time reporting software. 
Additionally, the platform will likely be around for the long haul since it is globally accessible and supports more than 500 cryptocurrencies. 
The crypto tax software ideally benefits those completing thousands of trades who want to capitalize on TaxBit's many modern features that make monitoring taxable profits easy.