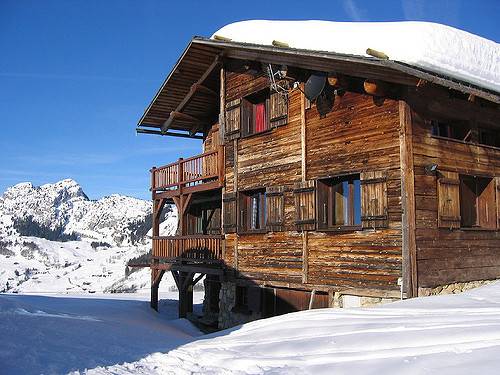 Real estate is, more often than not, a great investment. Having at least one property that you own can provide peace of mind that you'll always have a roof over your head, as well as the flexibility to create the ideal living space for yourself without having to worry about anyone else's input. However, being able to branch out and purchase a second property could be hugely beneficial, too, especially if you're lucky enough to have the money to make a deposit. There are certainly perks to owning more than one property – but is it truly worth it? Here are some pros and cons to doing this, and you can decide what is right for you.
Pro: Additional Income
One of the main reasons why people will purchase a second property is so that they can lease it out to someone else. This is a great way to pay the mortgage off and cover general maintenance costs, but you can also make a profit if you price the rent right. Whether you decide to take on full-time tenants or lease the property for people going on vacation, it can be a very lucrative endeavor. If you are going to rent it out to new tenants, talk to a real estate agency to help you advertise it.
Con: Additional Responsibility
Renting out your second property can certainly help to boost your income, but with that comes extra responsibility as well. Before you do move forward with purchasing a new house to lease, make sure you have considered all of the obligations you will have as a landlord. You will have to make sure that the property is safe for any tenants or guests, and maintenance work such as plumbing issues, electrics, cleaning gutters, issues with damp, etc., will all be things you will have to organize and payout for as a landlord. You might have to pay additional taxes on your second property, too.
Get Started
Claim up to $26,000 per W2 Employee
Billions of dollars in funding available
Funds are available to U.S. Businesses NOW
This is not a loan. These tax credits do not need to be repaid
The ERC Program is currently open, but has been amended in the past. We recommend you claim yours before anything changes.
Pro: It's a Back-up House for You
If you have tenants living in the property, you won't be able to throw them out without good reason or notice. However, investing in a second home could provide a backup house for you if you want to vacate your current property temporarily, or if you wanted to help your relatives out by providing them with a roof over their heads. You might even plan to move into your second home when you retire. Whatever the reason, having a second home can be the perfect backup house for you if the occasion calls for it. You could even use it as your vacation home if you are going to rent it out to holiday-makers.
Con: Distance
This only applies if your second home is a significant distance from where you currently live. The reason this is an issue is that it is hard for you to keep an eye on a property that is far away from you, and if your tenants living there do request help with maintenance work, it can be difficult to organize this from far away. If you are going to buy a second home, it might be worth looking at properties that are a bit closer to home so it's easier for you to manage it.
There are certainly benefits to owning a second home, but it doesn't come without its challenges. Consider the points above and think about whether owning more than one property is the right path for you.