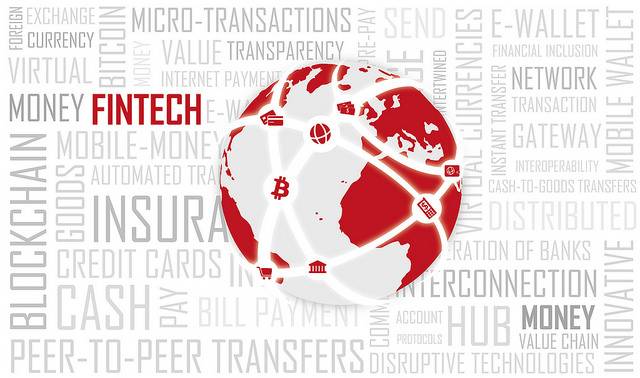 Blockchain is becoming a popular word today. Many people have used Bitcoin at a point when making online payments.
Blockchain is a distributed ledger or what makes Bitcoin and other cryptos to work. It is, no doubt, the most applicable technology in cryptocurrency. Given blockchain technology's safety and integrity, it is finding its way into the education industry.
Today, there are many benefits to using blockchain technology in learning institutions. In this article, we look at the different applications of blockchain in education.
1. Helps in the Verification of Student Records and Accreditation
Blockchain technology transforms record-keeping of certificates and student credentials in learning institutions. There is no need for an intermediary in verifying degrees, certificates, diplomas, and other academic papers with blockchain technology.
Blockchain technology can also help educational institutions in accreditation. Most countries find it clanging to certify and accredit most learning institutions. With blockchain technology, it will be much easier to verify the qualification and quality of education most educational institutions offer.
2. Reduce Cases of Fraud in Education
There are many documented cases where job applicants have used fake academic papers. Many people lie about their educational qualifications when applying for a job. In some cases, the employer or interviewer lacks a mark sheet to verify applicants' skills. Thus, they are likely to hire unskilled or unqualified personnel for a job.
Get Started
Claim up to $26,000 per W2 Employee
Billions of dollars in funding available
Funds are available to U.S. Businesses NOW
This is not a loan. These tax credits do not need to be repaid
The ERC Program is currently open, but has been amended in the past. We recommend you claim yours before anything changes.
Education is one of the most affected industries by fraud and hacking. Ideally, hackers can manipulate and delete information from education systems. They do this, especially to politicians, to award fake certificates. With blockchain technology, we can avoid all this fraud in education.
Blockchain ensures a consistent and transparent ledger for all academic qualifications. Once a college records student information on an online ledger, it's not easy to change. You will need permission from network users to manipulate the information. Additionally, universities can develop a ledger with a custom blockchain protocol. The platform is vital for issuing students' transcripts and certificates.
3. Decentralizing Online Learning
Today, learning institutions are offering online courses to both local and international students. There are online courses students can pursue in an institution they prefer most. Inconsistency is a challenge when selecting an online course from different learning institutions.
Various learning institutions have their unique specifications and outlines different from others. Most of them dictate what their students should learn. This is because there is no real-time data exchange. They offer pre-recorded tutorials that students have to go through when learning. This means there is no room for students to engage with their tutors or even ask questions. It often results in students getting paid help from other online tutors and paper writing services like essayservice.com.
Learning institutions can use blockchain technology to ensure decentralized online learning. It helps students and instructors share information in real-time. When blockchain technology decentralizes online learning, institutions will not dictate the type of courses to publish and the amount to charge on every online course.
4. Protection from Copyright and Digital Rights Violation
In the world of academics, plagiarism is a major problem learning institutions struggle to combat. When students copy digital content when coming up with a term paper and research proposal, it can cost them a lot. For instance, a university can revoke the certificates from such students because of plagiarism.
With blockchain technology, content creators will curtail the dispersal of copyright educational materials on the internet. The technology will ensure all people can store academic information in a safe and secure chain with advanced encryption. This ensures the information is only accessible with permitted network users. The owners of learning materials can track, verify access, and allow usage of their digital content.
5. Creating Better Learning Platforms
Blockchain technology will be useful in the development of better online learning platforms. Notably, universities can develop convenient education systems and projects connecting students and teachers. Using the education concept, schools enhance access and sharing of study materials. Users buy internal tokens to ask for feedback from standby online tutors. They can also download learning materials and access other education services.
When students on education platforms watch tutorials and invite new users to the system, they earn tokens. Content creators also earn more tokens when users interact with their content. With swift interaction between students, instructors, and developers, learning becomes convenient for all.
Final Thoughts
Blockchain technology is a fast-developing technology. Today, we are witnessing its vast benefits in the education and banking sectors.
The education sector comprises different systems. These systems come together to groom students for employment. Blockchain technology is essential to tackle the issues of bespoke learning and ensure honesty in academic qualifications. As a new tech with a promising future, blockchain is here to stay.