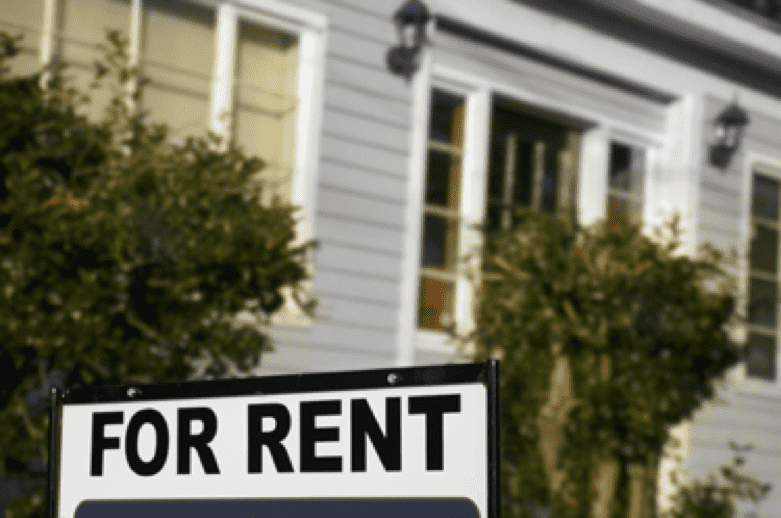 Property Management is one of the factors that improve your profitability in the real estate industry. As your business scales, you may find the need to involve some professionals to ease your workload. This can also help you get more time to focus on other ideas or businesses.
Real estate is a huge industry and so are the number of realtors and property managers. To get the right fit for your needs can be confusing or a hard nut to crack.
How can you determine the right fit for you among the many service providers? How also can you avoid being hoodwinked by the packaging and nice advertisement in the media?
Below are 10 must-have considerations you must undertake before settling on the right company.
Accreditation
One of the greatest ways to screen candidates is through other prior qualifications. The accreditation of service providers in the real-estate sector is done by professional bodies, government agencies, and other international bodies.
Therefore, to ensure you get quality service, look at the following metrics: –
Staff

– Employees execute the firm's mission and operations, this implies they should be accredited by relevant bodies. If a good number of staff-members are accredited, your properties will be handled with extreme care.

Board of Management

– This forms part of the ownership structure. If you work with un-accredited owners, their prime motivation might be profit. Professionals within the

real estate industry

will offer great support towards improvements, any structural changes, and general management. 
Ensure that a good percentage of workers and owners are accredited—this will act as a double-check to your screening.
Location
In all business-related activities, location is a key determinant. For property managers, you should screen their location to see if they fit in your business agenda.
These are some of the items you should cross when choosing: 
Your property location

– Choose a property manager who can access all your properties to avoid high access costs. If you are in Vancouver for instance,

HOA management in Vancouver WA

is an ideal choice

. This will help reduce management fees, enhance quality service, and tenants' satisfaction. 

Expansion drive

– If you are planning to buy or build more properties, your prospective manager should be in a convenient location.

Accessibility

– The office should be located where you can easily hop in for an update. On the other hand, your customers should access it with ease. If not checked, this can be attributed to higher tenancy turnover.
The location of property managers should be accessible by clients and the owner—this consequently makes managing your assets way easier.
Online Presence
In the prevailing digital world, a good number of clients are won through online channels. According to a survey by Think with Google, 63% of shoppers begin their search online. To hammer the point home, 1.8 billion people shopped goods online in 2018
This is a clear indication of the need to look for a brand with a digital presence.
Investigate the following issues
Get Started
Claim up to $26,000 per W2 Employee
Billions of dollars in funding available
Funds are available to U.S. Businesses NOW
This is not a loan. These tax credits do not need to be repaid
The ERC Program is currently open, but has been amended in the past. We recommend you claim yours before anything changes.
An e-commerce Ready Website

– A website like

AMS NW

with information about listed properties, other services, and general information about the agency is good. However, for your business to fully tap into the online market, e-commerce functions help. Dig deeper to see their functionalities and ease of use for your prospects. 

Social Media Presence

– Your Ideal property manager should have active social media accounts, this helps to further scrutinize their customer service levels, general reviews, and popularity in the market.
This also presents a further opportunity to leverage their social proof. Poor social media presence can create a wall for your clients, which can also hurt your business.
A good online presence is good for social proof or a credibility test. If you are looking for raw au-adulterated reviews, this where you can get them. 
Property Management Fee
Property management fees should be reasonable to enhance quality service and good margins for your business. You should investigate the fees to see whether they will be inhibitive to your business model.
Some companies charge a percentage of rent collected, while others charge a blanket fee based on your business needs. Work out a plan that will avoid conflicts in the future.
In overly competitive markets, a commission-based rate can help you maximize your earning potential. This can be combined with other incentive-based on quality service to your tenants. Most property management companies would be willing to negotiate based on your business volume.
Reporting Structure
Reporting is one of the key elements in any business engagements. It is prudent to know the contractual obligations regarding the provision of key reports. Ensure your property manager understands what information is required for continued collaboration.
Some of the reports you should ensure to have include: –
Tenancy Reports

– A good agency should give you monthly or regular updates regarding occupancy, turnover rate, and pending notices.

Financial reports

– Ensure you can receive reports regarding the margins of your business. A summary detailing rent collected, agency fees, other service fees should be included. This can help you manage expenses and avoid unsustainable trends in the future.

Ad-hoc reports

– For good collaboration, the ability of the agency to give requests on demand is good. This can help you make a quick decision based on some abrupt changes, trends, and disruptions.
You look for a Property Management company that values good reporting. For you to get a good and detailed assessment of your business, reports are key.
Regulatory Requirements
All business entities need to be authorized by government agencies to acquire the legitimacy of the operation. You should thus, take care not to deal with illegitimate businesses.
Some of the certificate to look out for includes tax compliance certificate, Business Registration certificates, and other local authority requirements. The major concern to you should avoidance of possible compulsory shutdown.
In Tax compliance certificates, the government can come hard on such agencies that fail to pay taxes. The government can use any ways to recover un-declared taxes including lien or freeze on accounts. This can be detrimental to your real-estate business. 
Property Management Experience
Experience in the industry is a good base to vet the ability of the prospect. You need a company that will give value for the fees paid and offers the best service to your clients. If the number of units under considerations are large and of high net worth, you need to be sure they can handle your clients.
These are some of the areas you can consider:
Location

-Based on the location of the agency, it can give you a picture of the clients, and they've dealt with. A company may have huge experience dealing with a different target clientele.

Experienced Team

– Look for a property manager with experienced staff. Remember to check their profiles to see, if they've dealt with your target clientele. Experienced staff will guarantee quality service and minimal complaints from your tenants

The Network of Locations

– A manger with a sizeable branch network is equally experienced. You will tap into the information, trends, research, and insights they gathered over the years.

Staff turnover

– Gather information on the rate of staff turnover. A high staff turnover shows that experienced staff rarely stay with the company. This dilutes the experience of overall staff, which also compromises the level of service.
Thoroughly investigate the experience of your prospect as this will reflect on the delivery of the service.
The Array of Service Provided
The sole reason for giving a third party to manage your real estate investments is to get peace of mind. A company that offers multiple services related to your business will be very beneficial to the ultimate bottom-line.
Below are some of the services an ideal company should provide: –
Property Maintenance and Repairs

– Periodic facelifts and repairs are done to help retain tenants. This can be a source of headaches for you. Property managers who have been doing repairs have good networks or sub-contractors—this is crucial in doing a good job.

Funds Management

– Collection of rent, banking, and remission should also be part of the agreement. Look for finer details such as date of funds submission, refund policy to tenants, and modalities of holding clients' money.

Marketing Services

– Getting clients is part of the deal in property management. The company's ability to acquire clients is a great trait in determining its suitability. Check whether it has its media like e-mail newsletter, good social media presence, highly active websites, or existing affiliations with other media firms. 

Tenancy screening

– Check to see the modalities put in place to secure good tenants and comply with regulations. Ensure the target agency can verify payment ability, background information, and other data needed for compliance.
When settling for an agency, getting a value pack can help your business a great stride. You will eliminate the need to deal with other companies-further enhancing your efficiency.
The Financial Suitability
The finances of a company play a great role in its survival and execution of the mandate. Bad books can be an indicator of looming insolvency. Finances are reflected in low staff morale, poor service, un-explained delays, and other bad traits.
Below are some documents or indicators of financial suitability
Healthy Profit and Loss Statement

– Check to see whether the business has been having surpluses in the last three financial periods. Intermittent periods of profit and loss could be a pointer a company heading in the wrong direction.

Cash-flows

– Cash is the engine and lifeblood of businesses. Look if the company generates positive cash balances and cash equivalents. A company with bad cash balances can be tempted to divert your funds.

Acid test Ratio

– This ratio indicates the ability of a company to meet its current obligations with current assets. This is vital as this will help you gauge whether it is operating under strain or not.

Audited Book of Account

– Look to see whether a certified auditor has investigated the books of accounts. The auditor report helps put credibility to financial records as well as the financial suitability.
A property management company with good financial standing offers multi-faceted benefits. Financial risks such as insolvency, fraud, diversion of funds, tax evasion can affect your business indirectly as well. You can use a financial manager to help you navigate this issue.
Other Miscellaneous Considerations
Listed below are other factors that should also carry some weight in the screening process
Insurance Policies


Check to see which plans the agent must shield you from the property-related liabilities. Find out whether there are covers that shield the owner from staff negligence. Ensure you are covered from errors or damages that arise out of the agency executing its duty.

Communication Channels

Look out for clear and open communication channels. Getting feedback, answering queries, and constant collaboration make a business engagement healthy. Investigate to see whether e-mails are answered promptly, calls handled professionally and the presence of other online channels.

Find out how fast client queries are handled on social media platforms. A bad impression on this metric is a pointer to the real handling of your work.

Contract Document


Find out the contract document available. This document should be as comprehensive as possible. It should cover virtually everything that pertains to your working agreement. Avoid a company with a shallow document as this may be a source of loopholes to your co-operation.

You can use the help of a lawyer in the drafting and interpretation of the document.

Recommendations, Referrals, and Reviews

Sometimes you can't rely on your judgment to make the right decision. You should, therefore, seek people who have dealt with such companies for a better perspective. Talk to your fellow investors to get a feel of the services to expect.
Which is the Ideal Property Management Company
To amply secure your investments, choosing a good partner in managing them is vital. Take time to investigate the location, financial stability, experience, documentation of your target company. Look out for your interest in the agreements, fees, reporting, and communication.
Talk to a contract lawyer to help you navigate the documentation. You could also use their help to structure a better agreement. The ultimate goal is to get maximum value with the least hustle from the operation.
Author Bio
Roger Mason is a property manager who provides management, development, and home maintenance services. Roger also helps with capital improvement projects and rental property management. Roger's clients are real estate investors who have too much on their plates that they can no longer look after their properties on their own.