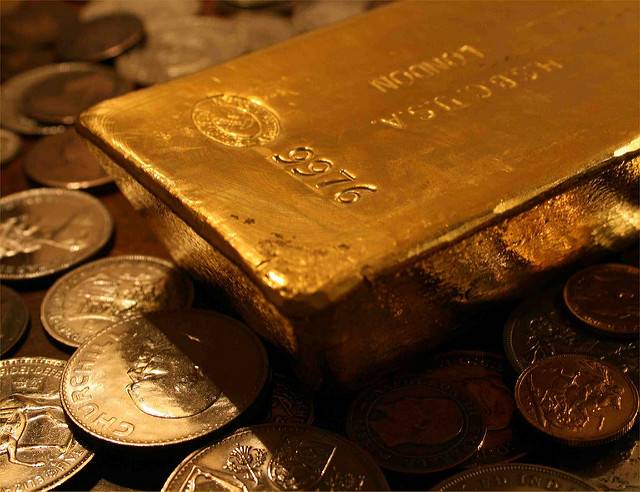 So, you are thinking about investing in Gold?  You have heard how it diversifies your portfolio, how it is less volatile and how it is one of the oldest currencies on the planet.  It is a safe option and a very good option when looking at investing.  However, as with any investment, it is important to do your research and understand what it is that you're investing in.  Know the company that you will be working with and understand what all those crazy terms mean.  Here we will be talking about three things that you should consider before investing in gold.
Know the different ways of investing in gold
There are many different ways to invest in gold. This can easily confused and very confusing.  This is very common in commodity investments.
One way that you can invest in gold is to hold stock in a gold mining company.  Now, this is a way to invest in gold, this is not the actual gold investing but it is stock investing.  And, it will be affected by the stock market differently than if you were actually purchasing gold.
You can purchase gold certificates or EFTs (Exchange-traded fund) this is a piece of paper that states you own a certain amount of gold and are backed by gold.  These sort of transactions will need you to trust those that issued the certificates.  This is a bit riskier than some of the other methods as a third party could easily sell you the same gold that they sold others.  So, for this kind of transaction ensure that you have a trustworthy company that you are working with.
Get Started
Claim up to $26,000 per W2 Employee
Billions of dollars in funding available
Funds are available to U.S. Businesses NOW
This is not a loan. These tax credits do not need to be repaid
The ERC Program is currently open, but has been amended in the past. We recommend you claim yours before anything changes.
Think about it, having those gold coins stated on a piece of paper is probably not going to be of much help in an economic crisis.  But, having real actual gold bars and coins in a safe will!  However, some do not want the risk or hassle of storing their own gold and prefer the certificate method.
Gold Bullion and Certified Coins are not the same
Once you have decided that you want the physical gold in hand, then you have more decisions to make.  Things such as certified coins and gold bullion are mentioned everywhere, but what is the difference?  The value of the gold coins vs the Bullion is often a bit different.  Gold in the coins is not only what brings the value of the coin.  The fact that they are rare and certified can mean big money from a collector.  So the coin value is not only tied to the gold but to what it actually is.  Wherewith Bullion is it is strictly tied to what gold prices are.  This means that they are a bit different and unique.  The coins value will always be the price of the gold that it contains, but it may have an added value on top of that, which is not found in the Bullion.  This adds an additional layer of protection.
Both are great gold investments.  Just determining which is best for you when starting your gold investment journey.  The coins would take more research, understanding and time to understand, but this can also be a fun hobby for some.
Check out your Gold Seller
Keep a mindful eye on the sellers online presence.  Check them out through the Better business bureau and do research on the seller you are interested in.  Most businesses have an online presence that will have reviews.  Read the reviews and do your homework.