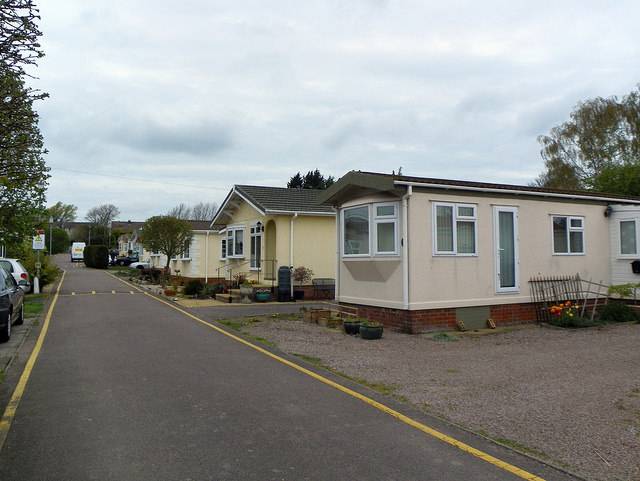 Time magazine recently released an article titled "The Home of the Future", which can be found at this link http://time.com/4710619/the-home-of-the-future/ . The writer declared that "mobile home parks are the gated community of the less affluent" and talked in glowing terms that they are probably the best value in America for housing on a tight budget. So why would Time magazine suddenly have a love affair with the "trailer park"?
The appeal of detached dwellings
You simply cannot have a high quality of life in an apartment – at least not the Class B or C variety. Having neighbors knocking on your walls and ceilings is uncomfortable, and the lack of a yard deprives you of all privacy. Mobile homes are the only single-family detached dwelling other than stick-built, and that's rarified company.
The sense of community/strong>
Time magazine loved the sense of community that mobile home parks engender. Essentially, they are hugely supportive networks in which the residents take care and watch over each other. The comparison to a "gated community" is accurate, as these properties have a population that sees itself as one cohesive group of friends – essentially a club which is inclusive and supportive.
The perfect fit for an aging population
Get Started
Claim up to $26,000 per W2 Employee
Billions of dollars in funding available
Funds are available to U.S. Businesses NOW
This is not a loan. These tax credits do not need to be repaid
The ERC Program is currently open, but has been amended in the past. We recommend you claim yours before anything changes.
The writer was impressed at how well the mobile home park meshes with an aging America. While most people don't realize it, the mobile home is ideal for the elderly, being always on just one level and a small size that is easy to get around in, as well as inexpensive to heat and cool. In addition, the community support network is a huge advantage.
The low cost
A mobile home in a mobile home park costs a fraction of a stick-built home – about 75%+ less – and often $1,000 per month less than an apartment. It is the only housing option that fits the budget of those earning the standard social security check of $1,200 per month, or the minimum wage salary of $1,256. If you own your own mobile home, you can live in that "gated community" for only $280 per month (that's the average mobile home park lot rent in the U.S.). And if you don't own your home, you can typically rent or buy them for another $300 per month. No other form of real estate can touch those numbers.
The fact that living small is getting chic
Probably the only reason that Time magazine would even assign such a story to a writer is that living small has become extremely chic. Cable television is filled with tiny home programming, from Tiny House Nation to Tiny House Builders. America has turned its back on McMansions and is now celebrating living small. Look at Tony Hsieh (the founder of Zappos.com) who has traded his Las Vegas penthouse for a mobile home park that he purchased called Airstream Park.
Conclusion
Time magazine gives mobile home park rave reviews. If you want to invest in what is becoming the hottest sector in American real estate, you should definitely study up on the "trailer park".
Author Bio
Frank Rolfe has been a manufactured home community owner for almost two decades, and currently ranks as part of the 5th largest community owner in the United States, with more than 25,000 lots in 30 states in the Great Plains and Midwest. His books and courses on community acquisitions and management are the top-selling ones in the industry. To learn more about Frank's views on the manufactured home community industry visit www.MobileHomeUniversity.com.