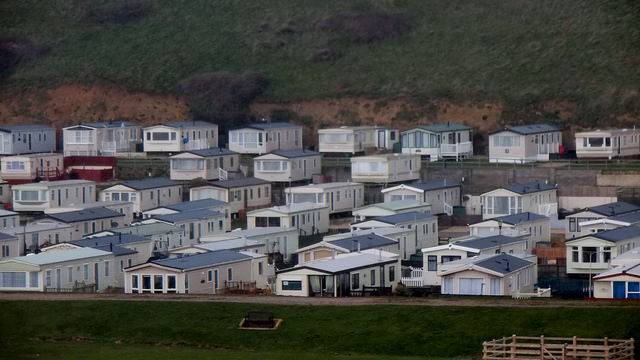 Time magazine has just come out with a very positive article on the mobile home park industry titled "The Home of the Future" http://time.com/4710619/the-home-of-the-future/. Clearly, the writer is a huge fan of the mobile home park sector. But why?
Mobile homes are an outstanding value
The writer was impressed that the average new mobile home sold in the U.S.is $64,000, while the average new home sold is $325,000, which is almost exactly 5 times more. However, the real differential is much greater. When you look at the used home market – which is much larger – you find that the median mobile home sold is more like $10,000 while the median home sold in the U.S. is around $200,000, which is 20 times more. What's really striking is that both the new and used mobile home sells for at or less than an American automobile. Imagine an entire home for the cost of a used Chevrolet pick-up. At a time in which the U.S. economy is minting minimum wage jobs (50% of all jobs since 2007 are minimum wage) and 10,000 Baby Boomers are retiring per day into an average social security income of $14,400 per year, it's refreshing that there's still a housing product that they can actually afford. And mobile homes are the only one.
Mobile home parks are similar to expensive gated communities at an incredibly low price
Get Started
Claim up to $26,000 per W2 Employee
Billions of dollars in funding available
Funds are available to U.S. Businesses NOW
This is not a loan. These tax credits do not need to be repaid
The ERC Program is currently open, but has been amended in the past. We recommend you claim yours before anything changes.
One unique observation of the writer is that mobile home parks are similar to gated communities. Although they rarely have actual gates at the front, they do have some unique features that are a step above all other living accommodations. Mobile home parks are a city within a city, with their own community rules that hold residents to a higher standard than surrounding subdivisions. This mimics an expensive gated community, in which the residents have to live not only by city requirements, but also by even more restrictive rules. These include restrictions on mowing, items in yards, parking, quiet times, a prohibition against sub-leasing without credit checks, and many other items. This delivers a high quality of life to the inhabitants of the mobile home park that they cannot find on the outside.
Mobile homes are geared to an aging America
The writer was very surprised by how well the mobile home and mobile home park fits in with an aging America. With 10,000 Baby Boomers retiring per day, it's a very powerful megatrend. And the mobile home product has unique attributes that it perfectly situated for retirement. One item is that it's all on one floor. There are no stairs to negotiate once you get inside the home. And at a uniform height of roughly 3 to 4 feet off the ground, it is not hard to build a ramp up to the front door, if necessary. In addition, the smaller size of the average mobile home creates lower utility bills. And the price differential means that the consumer can sell their expensive stick-built home, buy a mobile home, and live off the difference as their retirement nest egg. That's not to mention the mobile home park's tight community structure that looks out for one another and acts as a giant support network.
Conclusion
Time magazine determined that the mobile home park is the ideal home for an aging America. We could not agree with them more. Affordable housing is the greatest problem in America – and opportunity. When you invest in mobile home parks, you are part of the solution.
Author Bio
Frank Rolfe has been a manufactured home community owner for almost two decades, and currently ranks as part of the 5th largest community owner in the United States, with more than 23,000 lots in 28 states in the Great Plains and Midwest. His books and courses on community acquisitions and management are the top-selling ones in the industry. To learn more about Frank's views on the manufactured home community industry visit www.MobileHomeUniversity.com.