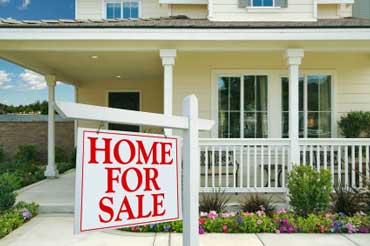 As soon as the mortgage on an investment property is paid in full, the property is generating essentially free money from its occupants. The days of a tenant's rent covering the mortgage has now been replaced with the monthly rent going straight to the owner's pocket, minus all relevant expenses of courses.
While this process can be duplicated many times over, some real estate investors merely want to exit their investment and can do so in Florida relatively quickly through Flhomebuyers.com. Here is a helpful guide to understanding when it is appropriate to sell an investment property that is generating a profit.
No Longer Care
One of the more overlooked reasons to exit a real estate investment is when the owner stops caring about the property and those who live in it. It's easy to start viewing a rental apartment or house as merely an income generator, instead of what it really is: a place someone else calls home and a new family experiences beautiful life-long memories.
A real estate investor who stopped caring about their property is at risk of making a potentially expensive blunder. Perhaps the owner didn't bother to read an evaluation report that suggests immediate renovations. Overlooking a potential safety hazard could open up the real estate owner to lawsuits which could erase every dollar of profit earned over the years.
Better Investment Returns Elsewhere
Real estate properties generate a steady stream of income for the investor so they can reasonably calculate a cash flow projection for many years down the road. But what happens if a better opportunity comes along? What if a group of investors identified a commercial building that offers superior returns and requires a consortium of investors? Selling one asset to buy a superior one is a no-brainer decision for most, if not every real estate investor.
At the end of the day, the one and only thing that matters most for any investor and their family is the rate of return.
Get Started
Claim up to $26,000 per W2 Employee
Billions of dollars in funding available
Funds are available to U.S. Businesses NOW
This is not a loan. These tax credits do not need to be repaid
The ERC Program is currently open, but has been amended in the past. We recommend you claim yours before anything changes.
Economic Factors
The value of a house is in part determined by supply and demand. If the economy is booming and incomes are rising, the demand for housing increases. Real estate investors must stay on top of the latest economic developments and look for signs of deteriorating economic conditions that would impact their property.
One signal of a pending recession is when interest rates on two-year Treasury bonds are higher compared to 10-year bonds. This is called a yield inversion and is a closely watched trend that accurately predicted each of the nine major recessions in the U.S. since the 1950s.
As is all things economics, past performance does not guarantee future results. But a real estate investor that is looking for any sort of sign to sell their property would be encouraged not to ignore this one.
Government Policies
No one likes paying taxes but like death, it is one of the two certainties in life. But the one thing that is worse than taxes is paying more taxes. Real estate investors could be specifically targeted through government action to help finance unique projects.
The easy solution would be to pass on the incremental tax to the tenant, right? This may be easier said than done. Usually, under a best-case scenario, a real estate investor needs a few years to gradually increase rent before the full tax can be passed on.
Governments can also implement punitive policies on real estate investors by introducing new by-laws specifically banning short-term rentals on platforms like Airbnb. The city of San Francisco enacted multiple bylaws in 2015 which made it difficult, if not impossible for many real estate investors to operate.
For example, real estate investors who don't live in the city of San Francisco were banned in early from 2015 from collecting any form of short-term rentals, such as through Airbnb. It is only a matter of time before cities across the U.S. implement similar policies of their own.
As such, real estate investors who count on income derived from Airbnb and other platforms may find it nearly impossible to generate a profit on their investment.
The Bottom Line
Investing in real estate properties requires a lot of attention and dedication in order to achieve desirable levels of profit. That's why it is very important to be aware of all market conditions and keep an eye out for better opportunities. While there may be a bad time to purchase a new property, given the right reasons there is never a bad time to sell.