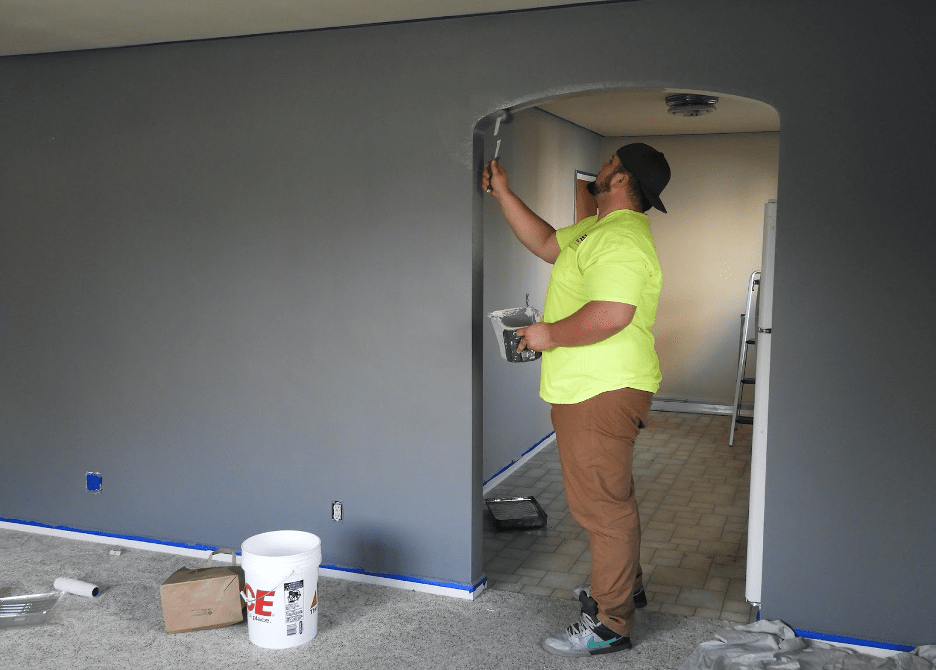 Improving your home's look and design is a fantastic way of keeping up with the times. Unfortunately, most people shy away from home improvements because of the cost. The good news is that you can still achieve your home improvement dreams, no matter the size of your budget.
Regardless of what your budget is, there are several ways you can improve your home to make it more valuable. Taking up house improvement can make your house more appealing and inhabitable while also boosting its value. Here are some tips to help you improve your home's value cost-effectively.
The First Step – Make a Budget
The most important thing to do when deciding how to increase your home value is to consider your budget. A home improvement project will help you increase your home's value, but you need to make sure you have enough money to not only start the project but also complete it.
So many people set their eyes of top-notch house improvement projects only to get stuck halfway because they couldn't meet up with the financial commitment. Unfortunately for such people, they might have to settle for less or give up their dream of the perfect house. Yours doesn't have to be this way if you first make a budget based on how much you can afford before starting the project.
Setting up a budget will guide you to choose house improvement projects within your financial means. If your project would require legal fees and permits, ensure you also factor those into this cost.
Possible House Improvement Projects to Try
Not all house improvement projects can boost your home's value. This is why you should be intentional about only choosing specifically value-boosting improvement projects if you want to increase your house's selling value. Here are some cost-effective projects you can take up to boost your home's value: 
Get Started
Claim up to $26,000 per W2 Employee
Billions of dollars in funding available
Funds are available to U.S. Businesses NOW
This is not a loan. These tax credits do not need to be repaid
The ERC Program is currently open, but has been amended in the past. We recommend you claim yours before anything changes.
Upgrade or Replace Your Appliances
A lot of people tend to overlook the importance of having top-notch appliances in their homes. The fact is that it's only natural that having top-class appliances in your home won't only improve your living condition, but it will also increase your house's value if you want to sell it. If you don't currently own a PTAC in your home, you can get one installed.
If you already have one but it's old, you can consider replacing it with a new PTAC. PTACs are an effective way to cut utility bills' cost and increase energy efficiency, so it's an appliance that would serve you well in the long run.
Aside from helping to cool your home, it would definitely boost your home's value because potential new owners would be ready to pay well for a house equipped with an efficient cooling system. You can also consider replacing your electric/gas cooker, fan, vent fan, washing machine, and other equipment as a way to improve your home's value and living quality.
Repaint the House
Whether it's the interior or exterior of your home, or both, painting your house can be one of the most effective ways to increase the value of your property and make it look much nicer.
You can choose from a wide array of colors, but try to stick to neutral colors as they appeal to more people. You can carry out the painting activity yourself or hire professional painting services. It's better to hire professionals to paint the house to make it stand out without looking tacky. The best part is that repainting a house isn't an overly expensive project so, regardless of the size of your pocket, you should be able to do this.
Siding and Vinyl Window Replacement
Whether you're staying in your home for a long time or you plan on selling the house in the near future, replacing your siding and vinyl window is an awesome way of boosting your home's aesthetics, energy efficiency while also increasing its selling value. Just using a little bit of creativity with choosing your window replacement will make your property shine even more than it is currently.
When replacing your siding and vinyl window, the most important thing is to make sure the replacement matches goes with your house's overall theme. This can be tricky, especially if you don't have your color scheme figured out. You can decide to strictly stick with your original colors and designs or mix and match new colors and styles to create some interesting patterns. The colors you use should complement each other, not clash. Since the exterior part of the house is what buyers would notice first, replacing your siding and window vinyl will boost your house's value in their eye. 
Hire a House Improvement Agent
If your budget allows it, you can take your time and find a home improvement company in your area to help you with the project instead of managing it yourself. You can check your local business directory or search the internet for competent and affordable house improvement companies and contractors in your area. You may also ask your friends and family members for the contact of the contractor that helped them with theirs.
Most companies offer free quote consultation so you can have an idea of what type of improvement project would suit your house as well as its cost. The process won't only save you money but will also save you time and frustration associated with managing house improvement projects yourself. You should only hire a house improvement contractor that's competent and well-experienced enough to carry out the project satisfactorily.
Conclusion
Asides the few above, there are so many other ways you can improve your home's value. You can go for heavy-money improvements like remodeling your kitchen, bathroom, or even the whole house. You could build a garage, if you have the space, or add a swimming pool to the property.
For less-expensive improvements, you could change your flooring, change your lights and fixtures, remodel the patio, rearrange the house, etc. So, you see, there's so much you can do to improve your house – but the most important thing is for your improvement project to boost your home's value.
Author Bio
Dave Blackwell is fond of doing home renovations, and uses his blog to give tips to his readers. Dave understands that home renovation projects can be very overwhelming, which is why he uses his blog to help out people. Aside from giving out tips, Dave also uses his blog to share before and after photos of his own home renovation projects to inspire readers.