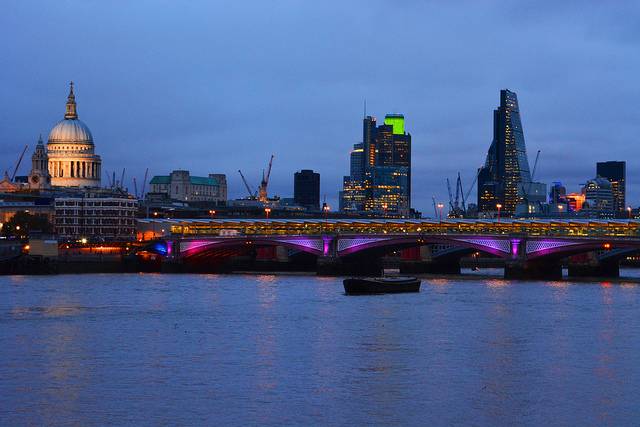 Though the UK's interest rate has already been long-maintained at a historic low, the Bank of England have further slashed interest rates to an all-time low from 0.5% to 0.25% in order to stimulate the UKs economy and to try and save the UK from recession.
The interest rate cut hasn't come as a surprise, given the amount of uncertainty that the UK's economy is facing following the unexpected result of the EU referendum, with the majority of the UK voting to leave the European Union.
The decision to further slash the interest rates has resulted in both winners and losers; property investment  and mortgages are expected to benefit from the new 0.25% interest rate, however pensions and savers are expected to suffer.
Low interest rates are expected to attract more investors into the buy-to-let property market, as long term savers have seen the value of their savings plummet over time and will be further affected by the interest rate cut.
Get Started
Claim up to $26,000 per W2 Employee
Billions of dollars in funding available
Funds are available to U.S. Businesses NOW
This is not a loan. These tax credits do not need to be repaid
The ERC Program is currently open, but has been amended in the past. We recommend you claim yours before anything changes.
Despite the turmoil of Brexit, prime buy-to-let markets in areas such as London and Manchester have shown positive signs of recovery already and the new 0.25% interest rate should boost these markets even further. Investments such as these are now even more attractive for savers who are looking for more generous returns from their savings.
Borrowers also stand to benefit as the key influence that the base rate normally has on the property market is through the cost of lending, with lower base rates equating to cheaper mortgage deals. With competition fierce among lenders, property buyers already have access to a selection of highly affordable deals offering attractive interest rates and these are expected to drop to new record lows, potentially saving borrowers thousands of pounds if they are looking to re-mortgage by switching to a new lender.
Enquiries from first-time buyers are also expected to increase as the interest rates on new mortgage deals available to first-time buyers will be at an all-time low.
For mortgage holders on a fixed-term mortgage, the interest rate cut is still good news, however it may take some time before they see any benefit if they are tied to a fixed interest rate which can vary from 18 months to 5 years.
Furthermore, the weaker pound is also attracting more international investors who want to invest in the UK property market, which is good news for both property developers and independent sellers.
It's too early to tell what the EU referendum will mean for the UKs property market and economy as a whole in the long term, however the Bank of England's decision to cut interest rates is seen as a last ditch attempt to save the UK's economy from recession and to inject confidence into mortgage lending and property investment. One thing is for sure, whatever the outcome,  property is still considered a fairly stable investment and a sound one for the longer-term; this is a storm it is weathering well.