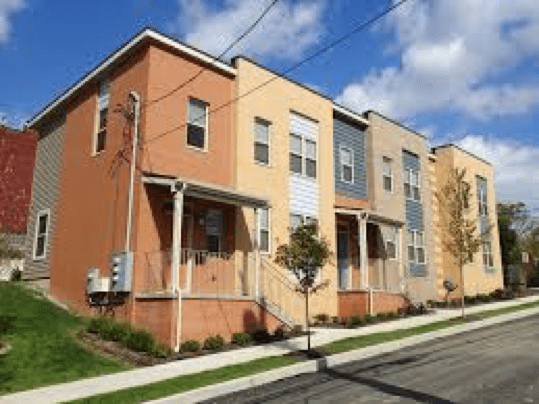 Many observers say that the three most important factors in real estate investing are "location, location, location."  Indeed, much of today's residential development has been focused on city centers, with apartments and condos aimed at young professionals or others wanting to live in the "heart" of a metropolitan area.
Broad demographic trends point to continued urbanization
The phenomenon of urban in-fill projects has become increasingly important in recent years. While such projects are always a bit more challenging with respect to permitting processes and other logistical matters, urban in-fill has usually been "worth it" for real estate investors with a solid knowledge of the current market – knowledge of desired desired added-value features, current pricing, etc.  Lately, that trend seems increasingly key.
"I've been in the industry 30 years and it's really only been in this cycle where the true kind of adaptive re-use, infill development has really started to take off," said Pete Reeb, a principal with Burns Real Estate Consulting.  And several observers – including Robert Shiller, a 2013 Nobel laureate in economics, professor of economics at Yale University and the co-creator of the S&P CoreLogic Case-Shiller Index for housing – have pointed to how demand has recently skewed toward homes in central cities, rather than in more spacious distant suburbs.
Why?
How cities develop – and where demand for new development is most likely to occur – is, of course, a key part of analyzing a property's prospects.   Investors able to identify a pattern in how that growth unfolds will have discovered one of the keys to successful real estate investing.  A major factor in that development is the important factor of accessibility, i.e. transportation routes.
Many cities have historically grown along highways that radiate out from the city, like spokes on a wheel; but the general growth pattern of cities is more complicated, and is often referred to as "concentric growth," or the "ring pattern." Many cities develop somewhat of a "star" pattern, with the spokes leading the way and the circles gradually filling in with development.
Get Started
Claim up to $26,000 per W2 Employee
Billions of dollars in funding available
Funds are available to U.S. Businesses NOW
This is not a loan. These tax credits do not need to be repaid
The ERC Program is currently open, but has been amended in the past. We recommend you claim yours before anything changes.
Eventually, though, further radial expansion becomes of less value — the transportation time (and cost) of getting to the city center becomes too discouraging.   Cities then begin to further develop their infrastructure internally – which not only serves market demand, but (perhaps interestingly) the resulting higher densities often reduce per-capita infrastructure costs. Good city planning might even use zoning to require that multi-story apartment buildings and commercial areas be within a certain proximity of train stations or multi-lane boulevards.
Changing Work Patterns Are Encouraging Urbanization
As the economy increasingly supports social media sites, on-line retailers, and other businesses not requiring a significant physical "footprint" (unlike a manufacturing facility, for example), developers are increasingly focused on urban office projects.
"Offices.  That's all I'm doing now," recently said Jerry Snyder, a veteran developer who has been in the business in Los Angeles since 1949.  And one can see why.  In the Los Angeles region, big office leases by such companies as Warner Music Group, City National Bank, and Kite Pharma helped soak up 21. million square feet in Los Angeles and Ventura counties, the most in a quarter since 2000, said brokerage CBRE Group Inc.
Not all big cities are experiencing the same growth as L.A., which uniquely benefits from both the entertainment and tech industries.  Web-based services such as Netflix, Amazon and Hulu are now competing with established studios to create new shows.  At the same time, video-sharing website YouTube, internet company BuzzFeed, and mobile phone application Snapchat are also expanding in Hollywood, Playa Vista, Venice and Santa Monica.
Commercial Residential Projects Are Following Suit
The renewed focus on work centers in central business districts has led not only to residential towers going up in downtown areas, but also to infill development in outlying communities.
In the L.A. metro area, for example, many of the recent infill developments are in "bedroom" communities such as Anaheim, Gardena or Van Nuys – areas where new homes can be developed and sold in the $400,000 to $600,000 range, which is at least somewhat affordable for many prospective homeowners.
TRI Pointe Homes, for example, is building more than 100 town homes on the site of a demolished El Monte car dealership. The Irvine builder expects to start the units in the mid-$400,000s — similar in cost to its four-bedroom houses 30 miles east in San Bernardino County's master-planned Ontario Ranch.  Tom Grable, Southern California division president for TRI Pointe, expects the El Monte homes to go fast. "You look at the San Gabriel Valley, there just aren't that many opportunities" for new homes, he said. "Town homes in the $400,000 range have their appeal."
Infill development has occurred for decades, but at a slower pace; it had still often been easier to build large master-planned housing tracts in far-away suburbs.  Urban area permitting processes often require multiple hearings and increased building / zoning requirements. Parking requirements can make an otherwise viable project no longer feasible, and it's not always easy for a developer to assemble adjoining parcels in an urban setting.  Finally, community residents may argue that infill projects increase a neighborhood's external costs, such as increased traffic congestion.
In outlying areas, though, prices haven't yet fully recovered, while construction costs remain high. Builders have thus increasingly turned "inward" in order to make a profit.  And even though approvals for denser infill projects can be challenging, the numbers can make a lot of sense.  In Monterey Park, a community east of Los Angeles that is already relatively dense, a builder obtained approval to build 80 homes on what had been a nine-acre nursery site.  The homes sold briskly and when the last phase opened in September 2016, the builder had lifted prices by about $50,000 for the homes, which started between $550,000 and $668,000.  As of mid-December, there was only one house left.
Author Bio
Lawrence Fassler is the corporate counsel of RealtyShares, a leading online real estate marketplace. Previously he served as the general counsel for another prominent real estate finance company; had run a real estate construction firm; and had worked for over 15 years as an attorney with prominent New York and Silicon Valley law firms (Shearman & Sterling and Cooley). Lawrence also earlier served as the general counsel for a Bay Area medical device company that was ultimately acquired for over $4 billion. Lawrence holds Series 7 and 66 licenses, and has a BS in Mechanical Engineering from UC Berkeley and a joint JD/MBA from Columbia University.