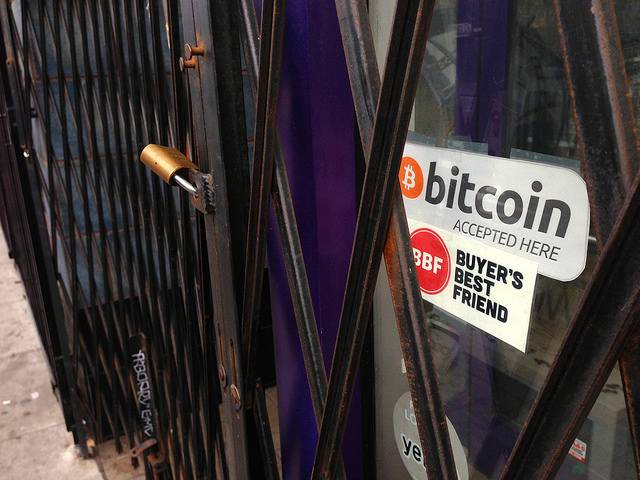 As Bitcoin grows in value, so does its opposition. An article recently posted through Cryptocoinnews goes into why large corporations such as Credit Suisse and Wall Street moguls are banding together to de-value the Bitcoin. You can read that article here.
With names such as Warren Buffet and JP Morgan telling you it's a bubble, normally you'd would be foolish to ignore them. However, let's first look at the alternative motives. Firstly, remember extreme wealth and success does not mean you can time travel and predict the future. It can be argued that with such wealth they could influence it, though, and that is what I think is going on here.
Warren Buffet is a man who likes to invest in assets at their lowest price possible. Considering just over a year ago he could have easily purchased bitcoin for far less than a tenth of its going price, you could say he has missed his real chance. Currently Buffet is heavily invested in silver, whereas he has been avoiding gold. Compared to gold, silver's price does seem to be massively under-valued, which fits the Buffet investment philosophy. That being said, with the rise of bitcoin the value of silver may stagnate for a while as common people decide to invest in Bitcoin instead of buying silver and other precious metals.
Buffet is not the only one standing against this bitcoin revolution, Credit Suisse is also taking a stand. If you are an experienced investor you will instantly know that there are few who could be more biased against Bitcoin than Suisse. If you are not aware, Credit Suisse happens to be one of the largest producers of precious metals. Every penny invested in Bitcoin is potentially a penny less for bullions, as the two assets (bitcoin and bullions) tend to be invested in by the same group of people.
Of course not everyone is against Bitcoin. I think, most importantly, the long term prospects of Bitcoin will be determined by its real-world use. As long as consumers choose to purchase with bitcoin, then retailers will have to oblige. Once this builds momentum there will be no stopping the value of Bitcoin – it would potentially become a globally accepted currency. The only spanner in the works is whether the influence of those such as Warren Buffet will be enough to stop this from happening.
Author Bio 
Mark Andrew from Getthemidastouch.com, helps people setup self-directed IRAs to purchase Bitcoin and other alternative investments. Mark has been an avid bitcoin miner/trader since 2012, and follows not only Bitcoin, but numerous other cryptocurrencies and alternative investment.