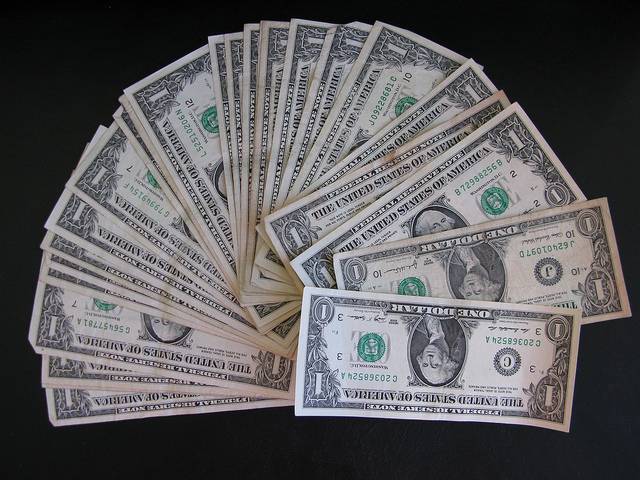 Inflation is everywhere, it's why a loaf of bread costs more today than it cost a few years ago even though no additional slices have been added to the package. It's also why homes may be a lot cheaper than we generally think.
It seems that prices increase over time, but you could also say instead that it's not so much that the price of bread has increased, it's also that the each dollar buys less and less over time.
Either way, it's generally thought that a little inflation is a good thing. When the Federal Reserve raised interest rates in December, it justified the move in part by saying that "it is reasonably confident that inflation will rise, over the medium term, to its 2 percent objective."
The Fed wants some inflation because it's believed that consumers feel some urgency to spend if they think prices are likely to rise – if prices will not increase then why buy now? This is important because about 70 percent of our economy is derived from consumer spending.
Inflation, Profits & Wealth
Inflation is strongly tied to profits and wealth. Imagine that an investment returns 3 percent a year. If the rate of inflation is also 3 percent then the real result is no buying power increase at all, we're not any wealthier than we used to be.
Think about family businesses. They rarely last more than a few generations. Among the millions and millions of family-held businesses worldwide, only 43 qualify to join the Henokiens Association, a group which limits membership to businesses which have been in the same family for at least 200 years.
The reason that businesses tend to be relatively short-lived is that they must continually outperform inflation or wilt. Twelve stocks were listed on the 1896 Dow Jones Industrial Average and today just one – General Electric – remains. Along the way such industrial behemoths as Victor Talking Machine, U.S. Leather and Standard Rope & Twine have fallen by the wayside.
Get Started
Claim up to $26,000 per W2 Employee
Billions of dollars in funding available
Funds are available to U.S. Businesses NOW
This is not a loan. These tax credits do not need to be repaid
The ERC Program is currently open, but has been amended in the past. We recommend you claim yours before anything changes.
Inflation & Taxes
If you look at inflation and taxes then earning real profits becomes even more difficult. If Smith bought stock or an investment property for $200,000 in 1995 and sold it 20 years later for $300,000 it might look as though there has been a profit. In cash terms there appears to be a "profit" but if we correct for inflation and taxes the story is different. First, it takes $311,465 in 2015 dollars to buy as much as $200,000 in 1996, so Smith has not kept up with inflation. Second, Uncle Sam sees a $100,000 cash profit in this transaction and wants to tax it as a long-term capital gain even though in terms of buying power there has been no profit at all. The government is simply making a real loss bigger and Smith is poorer than when he started.
Is There A Way To Beat Inflation?
Inflation eats away at our wallets every day but it can be beat. An investment which consistently pays at the rate of inflation plus an overage will produce additional buying power over time and it's this additional buying power which is the real measure of wealth.
In the US a major source of inter-generational wealth is home ownership. According to the Pew Research Center, "on average, housing wealth accounted for 49% of black household assets, compared with 28% for the average white household. But the average home value was far lower for black households: $75,040 versus $217,150."
"Home ownership has long been considered one of the building blocks of long-term financial security, and something that can build from generation to generation,' said Rick Sharga, executive vice president of Ten-X, an online real estate marketplace. "And real estate ownership – as opposed to renting – is an attractive way to fight inflation, especially when combined with fixed-rate financing."
According to the National Association of Realtors, existing home prices peaked at $230,400 in July 2006, a figure which fell to $156,100 by February 2011, a 32 percent decline. At the end of 2015 home values were up to $224,100. However, these are cash prices. Corrected for inflation it now takes almost $253,637 to buy a home which cost $230,400 in 2008.
If home prices continue to lag inflation, if we have still not reached the 2008 real estate peak when we correct for inflation, then how does homeownership help?
First, if you have a fixed-rate mortgage your monthly payment for principal and interest is constant. In effect, you are paying with cheaper dollars. For instance, if you have a $1,500 mortgage payment that started in 2007 you should be paying $1,717 when corrected for inflation. The $217 a month you're not paying is a "saving" with real value. You can see that value compared to the higher and higher rents paid by tenants. Not only that, but Uncle Sam does not tax savings.
Second, as a purchaser you can buy that home today for $224,100 in current dollars. This is a big discount in terms of buying power when compared with 2008.
Third, as an owner you are amortizing the loan each month, owing less to the lender. At some point the loan can be paid off, however if you are a tenant your rent will never fall to zero.
A lot of people think lower inflation rates are a likely part of our future economic scene. As evidence, in the first week of January, BloombergBusiness reported that "traders are pricing in a sub-2 percent U.S. inflation rate for the next 30 years."
If inflation continues at low levels this is good news for the real estate marketplace. It means mortgage rates should be low, something which encourages more sales. In turn, more buyers mean more competition and the potential for higher home values.
Will such low bond rates and the interest levels they suggest be enough to encourage more consumer consumption in the future? We don't know – but it's something to watch.