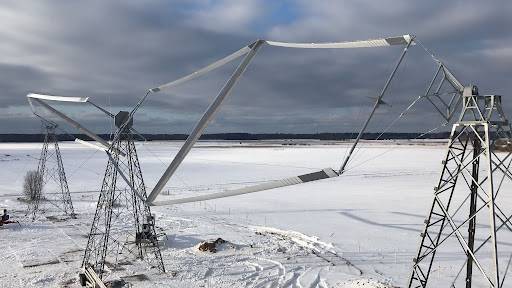 We are surrounded by an environment that is increasingly toxic for us, and the other living creatures around us, and we are continuously contributing to making the situation worse. The high population rates point to the extinction of non-renewable energy like fossil fuels. Scientists have even predicted that by the end of 2050, 50% of the available non-renewable energy will be consumed. In the current scenario, our actions are inching towards dangerous global warming and climate change. 
All these indicators force us to consider why we must invest in green energy?
In this article, we are going to throw light on why we must invest in green energy. But before moving any further, let's first understand what green energy is?
Green Energy
The energy created from natural resources falls under the category of green energy. This energy is crucial for the environment in which we are living as it substitutes the ill effect of fossil fuels with eco-friendly options. 
Types of Green energy are as follows:
Solar Power  
Solar power is the most common form of green energy. Many people have installed solar panels in their houses to heat water. This green energy is created by using photovoltaic cells that convert sunlight into electricity.
Wind Power
Wind power is one of the oldest and traditional forms of green energy. Wind power energy installed near offshore and higher altitude sites. Wind energy uses power produced through the movement of the wind to push the turbines that created electricity.
Hydropower
Like wind energy uses the flow of wind to produce electricity, the flow of water from rivers, dams, or any other source helps to generate hydropower. Hydropower can also be generated from water through pipelines, evaporation, precipitation, or seaside tides to create a small quantity of energy.
Geothermal Energy
Geothermal energy is created and collected in the ground. The process of obtaining the power from the ground releases several toxic gases that prove dangerous to human health, thus posturing questions on the impact on the environment.
Biomass
Biomass energy is produced from wood waste or agricultural waste. The process involves the burning of these wastes that produce greenhouse gases that are harmful to the environment.
Get Started
Claim up to $26,000 per W2 Employee
Billions of dollars in funding available
Funds are available to U.S. Businesses NOW
This is not a loan. These tax credits do not need to be repaid
The ERC Program is currently open, but has been amended in the past. We recommend you claim yours before anything changes.
Biofuels
There is a slight difference between biomass and biofuels. The generation of biomass involves the burning of waste and biofuels require converting waste into fuels.
Why green energy?
Mounting Market Share
The prices of fossil fuels are touching the skies and the rising amount is hurting people's wallets. Moreover, fossil fuels are on the verge of extinction. Looking at the situation, governments of several countries have decided to invest in green energy. Considering the alarming rates of global warming and climate change, the government has made plans to make our future green.
These plans include lowering the prices of solar panels to encourage more and more people to adopt green energy, installation of wind power near offshore and hillsides. 
A report by Bloomberg has revealed that by the end of 2030, most western countries will invest around $967 billion in green energy.
Effective renewable growth
The world is changing and developments are appearing. Although fossil fuels are still used as a primary energy resource, the future of green energy is strong. Countries around the globe are finally addressing the adverse effects of climate change. Nations are investing enormous funds in the respective sector that opens opportunities for investors to buy the stocks of the companies and earn profits in return. 
Investments in green energy
The renewable energy sector is growing tremendously, making some noteworthy remarks. This sector is adding to the global economy and has the highest probability to develop more in the future. 
There are plenty of opportunities available in green energy ETfs but, because the sector is new and unexplored, people are hesitating to invest. Big companies are producing software and machines that will help the green energy sector grow. Looking at the statistics, you must invest in the green energy sector. 
Fluctuating prices of fossil fuels mean more opening in green energy
Covid-19 leaves a colossal effect on fuel companies. The demand for fossil fuels fell, tremendously which led to the downfall of the stock prices of fuel companies. 
Looking at the condition, investors began to withdraw their funds from fuel companies. The investors understand the gravity of the risk involved. 
Also, the two-sector that are responsible for spreading pollution are Industry and transportation. Most of the industries have begun to mold their policies and accompany those products that involve low discharges. 
Industries are switching to green energy. They are installing alternative sources of power like solar, hydro, and wind. Industries are studying the methods that will help them to install more and more green energy. Hence, the green energy sector is growing.
To support the use of renewable energy, Tbhawt Manufacturing is making a big move!
Understanding the growing demand for wind energy, Tbhawt Manufacturing is coming up with an endeavor that opens opportunities for investors. Tbhawt Manufacturing will assist you with their expertise to build your energy production business taking care of all business development stages.
Nikolai Grebenkine, Project Coordinator
In his recent interview Nikolai Grebenkine, the Project Coordinator at Tbhawt Manufacturing OÜ announced the upcoming launch of wind turbine and solar panel production lines at the Tbhawt manufacturing plant.
Nikolai says, "We're expanding our product line because we've seen a growing interest in clean energy in the past decade. Solar energy is the cheapest one among all renewables.
Thanks to their reduced production cost we can cater for a much larger audience with more challenging requests such as the development of distributed energy generation systems in complicated areas."
Nikolai continues, "Tbhawt will now develop microgrids combining solar panels and wind turbines of their own production which would allow addressing all peculiarities in each certain case. Use of hi-tech in microgrids secures them from scams and system failures due to human error."
To know more about the project and to get a free consultation, you can visit TBHAWT Manufacturing.
The future of green energy is bright and, I hope this article gives you a better understanding of why it is crucial to invest in green energy?
Author Bio
Aloukik Rathore is a Delhi-based entrepreneur, digital marketer, and investor in renewable energy. Belonging to Gen Z, he understands the impact of Climate Change and has been actively participating in Sustainability and believes that Green Energy & Veganism can save the world, at least whatever is left.