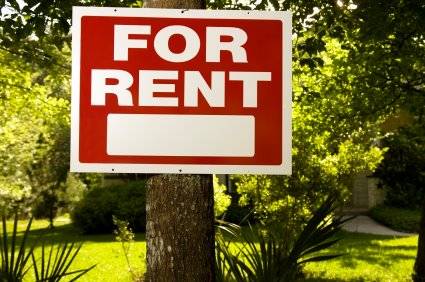 When you're looking for a home to rent, it can be difficult to tell what your landlord will be like. Whether you go for a company or an individual, you want to know that your landlord will treat you and your new home well.
We're providing some advice to help you make the right decisions when it comes to renting your next home.
Ask what you're 'allowed' to do to the house before you rent it. You might be looking at renting somewhere that has white walls throughout, but you're more of a colour person. Before agreeing to rent, make sure they will allow you to paint and add your own home-y touches. It would be terrible to fall out over something so insignificant as paint colour.
Make sure they live in the same city as the house you're renting. From experience, this can be very important. If your boiler breaks in the middle of winter, you want peace of mind that someone can come out within a day or two to fix it. Your landlord can always make arrangements with a tradesmen via phone, but it does help if your landlord can come out to view any major problems/breakages.
Get Started
Claim up to $26,000 per W2 Employee
Billions of dollars in funding available
Funds are available to U.S. Businesses NOW
This is not a loan. These tax credits do not need to be repaid
The ERC Program is currently open, but has been amended in the past. We recommend you claim yours before anything changes.
According to a survey undertaken by HomeLet, 75% of people claimed to be happy with the response to maintenance requests.
Make sure they ask you to fill out a damage form. It's very important to fill out one of these before you move in. The form will ask what marks, scuffs or holes there are in things like the walls, or surfaces.
You'll then fill out another form when you move out, and the landlord will compare the two to see what marks have been caused by you. If they ask you to fill this in, it shows they are protecting you against damage that might not have been your fault.
Check their communication is good. This one isn't always possible to check out before you rent. But what sort of vibes do you get from them during the viewing? Do they seem enthusiastic, and add lots of helpful details such as the nearest bus station or the best Indian takeaway in the area? These added details usually show that the landlord cares about the house and the area it's in. They obviously knows the area well.
Make sure (s)he provides you with all the correct documentation when signing for a house. The landlord should provide an AST agreement that must be signed by both parties. This document outlines the amount of time you're renting for, the cost of rent, when it is paid, and your obligations as a tenant. Read it through carefully before signing.
Overall 86% of people are either very happy, quite happy or somewhat happy with their landlord or letting agent.
For more information about renting, you can download HomeLet's 4th eBook which provides a useful breakdown of the current rental market around the UK.