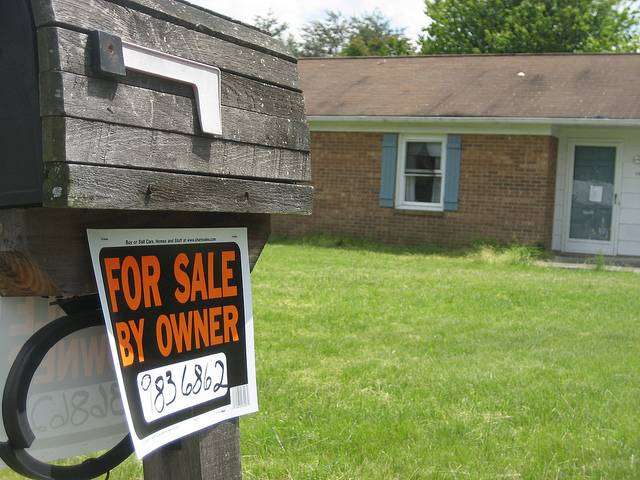 People have different reasons for selling their homes. Some homeowners sell their current properties simply because they want to move to a new and bigger one. On the other hand, others consider their homes as an investment and may decide to let go of their property mainly because of market conditions.
For homeowners who are also investors, offloading properties depends a lot on profits rather than the real estate assets' emotional value. Often, if the property costs more to maintain than bring in money, the decision to sell or cut losses may be the smart move.
Why You Need To Offload Non-Profitable Properties
Free Up More Capital – When you sell your non-performing investment property, you gain more funds that you can use for other ventures. So, instead of watching your real estate property degrade over time, you offload it and change its status into ready cash.
Debt Financing – If you've been a homeowner-slash-investor for a long time, there's a good chance that you have incurred debts. Instead of borrowing more or refinancing your mortgage, you can choose to sell non-profitable properties and use the proceeds to pay off your liabilities.
Cost Reduction – It doesn't matter if you're making or losing money on your properties. You are bound to spend for their upkeep. And the older the property, the higher the cost of maintenance. Offload your unprofitable property, so you don't have to maintain them. Once an asset is off your books, you also get rid of the costs associated with it.
When To Sell Properties
If you hang on to an unprofitable asset for too long, you risk using up your time and money for its maintenance. If you borrowed money to buy your investment property, do not wait for it to be categorized as a distressed property. Otherwise, you could be selling at a significant loss. On the other hand, if you act before the proper time, you might miss getting the best price for your property. Timing is everything when offloading non-profitable assets.
Here are some factors you need to consider when deciding the right time to sell.
Get Started
Claim up to $26,000 per W2 Employee
Billions of dollars in funding available
Funds are available to U.S. Businesses NOW
This is not a loan. These tax credits do not need to be repaid
The ERC Program is currently open, but has been amended in the past. We recommend you claim yours before anything changes.
Property Requires Substantial Work
Usage and the passage of time can cause any property to depreciate. The initial wear and tear of your asset can be negligible and should not cause you alarm. But if the ceiling is falling off or the foundation walls have cracked, then you may need to make a significant repair. If you think that you'll have a hard time getting an ROI on the repair costs, then selling the property can be a wise choice.
Property Is Too Far Away From Your Place
Investment properties require regular visits by owners. How else would you know if there are problems to fix if you don't do a periodic inspection? If the property is just too far from where you're located and it's not even earning money at that, then it could take a lot of your time and effort to check on your assets. And you'll have nothing to show for it. If that's the case, maybe you need to offload such property.
The Neighborhood Is In Decline
If you think you're managing your property as expected but it still fails to generate profits, then the reason may be the overall state of the neighborhood or area surrounding it. No one will rent your property if it's situated in a neighborhood that is in decline. Why not cut your losses instead and offload your asset?
You're Not Built To Be A Landlord
Most investors have an eye for spotting good properties to invest their money. Though, not all are good at managing investment properties. If you are renting out your real estate asset, you know that managing a property takes more than just receiving your tenants' rental checks.
If you can't afford to hire a property manager and you can't deal with the stress of being a landlord, then offloading your property now can save you all the troubles.
You're Moving On To Other Investments
Most investors initially plan to keep their investment properties for the long haul. But personal goals can always change. For instance, you decided to move to another state or out of the country and make new investments there, which means looking after your current asset would be more difficult and costly. Or perhaps, you have decided to focus on other investment niches like artworks or antique cars.
Whatever your reason, if your current properties will cause you to stress or run against your new goals, then selling them would be the smart thing to do.
3 Ways To Offload Non-Profitable Properties
For Sale By Owner (FSBO) – In states such as Utah, selling properties on your own or as FSBO will spare you from paying realtor commissions. This is ideal if you have experience selling properties. But if you are clueless about selling homes, then be ready for the heavy work ahead. You need to learn about the market and how to negotiate. You will also prepare the necessary paperwork yourself.
Working With A Realtor – If you don't want any of the stress associated with selling properties, your best bet would be getting the services of a local realtor. An agent knows the area's property market very well, so you are likely to get a reasonable selling price. More importantly, they know how to market and get your property in front of buyers. On the downside, you will pay the agent's commission when your property is sold. In Utah, this can be around 6% of the selling price of your property.
Direct Home Buyer – If you're scared of going through all the troubles of listing your property in the open market or working with a realtor, then you may want to consider selling to a direct home buyer or a home buying company. 

A direct home buyer will buy your property as-is, so you don't have to worry about spending for any repair costs. A home buying company will buy your property even if it has some financial or bank problems attached to it. You may not be able to offload your asset at the price you want, but you will definitely

sell your house fast

and relatively stress-free when you work with this type of real estate buyer. 
Conclusion
As a property owner, there's no reason for you to hold on to a non-profitable asset. Instead of incurring maintenance costs, you can cut your losses by selling it. After you decide to sell, you need to know if it's the right time to do it. Finally, you can choose to sell the property yourself, work with a realtor, or call a direct home buyer.
Author Bio
Irene Sorenson is a successful blogger who focuses on creating and publishing content on business and real estate. Irene also works with other influencers who are also well-established in the mentioned industries as an attempt to reach more audience.