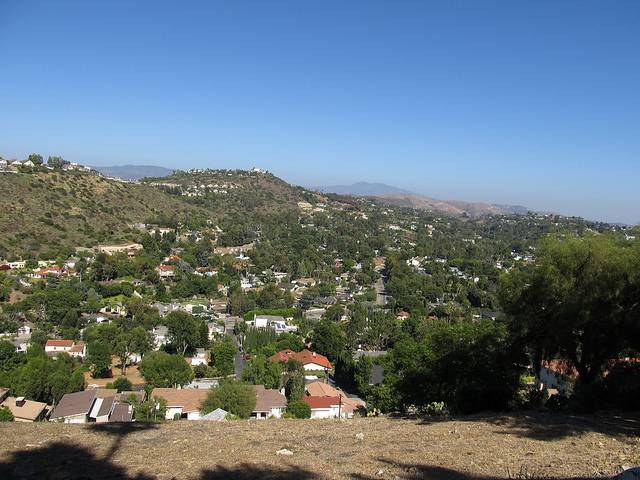 With the rise of rent control laws in metropolitan centers all across the United States, real estate investors need to keep on top of the news and carefully consider where to invest and where the market is going. In California, a lack of new housing construction has caused rents to rise quickly, and in some places out of proportion to salaries and other cost-of-living benchmarks. As a result, renters have been organizing in order to force rent control regulations. California's rent control law is here, and it's setting some bad precedents. Here's what you need to know:
California Rent Control Law Signed Into Law
The newly enacted Tenant Protection Act of 2019 was signed into law by Governor Gavin Newsom on October 8th and affects all properties more than 10 years old. Landlords with ten or fewer single-family properties are exempt from the requirements, and in cities with stricter rent control regulations than the Tenant Protection Act lays out, city rules supersede state regulations. The bill's provisions come to an end in 2030, but they have the potential to affect the market in the meantime.
What the Tenant Protection Act Says
The most important provisions of this bill include capping rent increases at 5% plus inflation per year for the next decade, to a maximum of 10%, and requiring landlords to provide a reason for evicting a tenant. Other provisions include:
Tenants who have been in place for 12 months can only be evicted in writing
Tenants who have violated the lease must be given a notice and a chance to cure the violation before they can be evicted
For no-fault terminations, the owner must either help the tenant financially to relocate or pay one month's rent in addition to rental agreement terms
Landlords may not increase the rent in more than two increments in any 12-month period
Landlords face stiff penalties for attempting to evict a tenant based on illegal immigrant status
The Immediate Effect
Real estate investors have some serious concerns about California's changes, because the history of rent control shows that it rarely works out as intended.
Renters Remaining
Renters are likely to do their best to stay in place to avoid paying higher prices, and in extreme cases that has led to landlords incentivized to create miserable living situations to push tenants out and get rents up to market rates.
Get Started
Claim up to $26,000 per W2 Employee
Billions of dollars in funding available
Funds are available to U.S. Businesses NOW
This is not a loan. These tax credits do not need to be repaid
The ERC Program is currently open, but has been amended in the past. We recommend you claim yours before anything changes.
No Maintenance or Upgrades
For those who have recently invested, especially in high priced properties, it may be difficult to perform maintenance and upgrades without the ability to raise rates to cover the costs, and in some cases these leads to the "miserable living situations" described above with no malice intended and nothing deliberate on the part of the landlord.
Decreased Property Development
Finally, combined with strong restrictions in California on where apartment construction can take place at all, rent control may make it especially difficult to develop outlying areas, which costs as much or more to develop but typically commands lower rents in the first place.
How Has Rent Control Worked Out in the Past?
California is only the second state to enact such a bill. Oregon was the first to implement statewide rent control with Senate Bill 608 passed earlier in 2019. The rules there are similar to what has been passed in California, but the law is too new for the full fallout to yet be clear. The main concern is that all these bills set a precedent for property owners nationwide they could make it more difficult to make a profit from investment properties.
However, rent control has been enacted on the local level in many places, and the vast majority of economists agree that they don't work. Rent control affects the market and drives investment elsewhere. There can be less business for contractors, real estate agents, and property managers, among others. Worst of all, it can hurt those who need affordable places to rent. With fewer investors building new properties, there will simply not be enough places to rent and very little incentive for anyone to build new units.
Can You Turn a Profit Anyway?
Can you still make a profit off rental properties in California? Rent control does impact your cash flow and the market, but with the right moves there are still some possibilities.
Don't Lose Your Head
A lot of investors are likely to panic and move out of what are considered unfriendly real estate investment markets. Unfortunately, the areas they migrate to may implement the same sorts of changes in the near future. Investors may be able to grab rent-controlled properties at rock-bottom prices when other investors panic.
Read the Fine Print
On the face of it, California rent control law is mostly bad news for property owners. Naturally, one of the biggest concerns is maintaining and improving properties if you can't raise rents. However, there are provisions in the bill, and in certain municipalities in particular, that allow property owners to apply for hardship increases to pay for maintenance, repairs, or necessary infrastructure improvements. If you've already invested, look into the fine print and make sure you're taking advantage of every exclusion you can.
Learn More About California's Rent Control Law
If you are considering investing in real estate property in California, or recently have, remember that good investors don't react based on the condition of the market today: they invest based on where they believe the market is headed tomorrow.
Author Bio
To learn more about how California's laws affect properties there and where the market will go nationwide, listen to Jason Hartman's podcast. The Creating Wealth Show podcast is dedicated to educating people like you about how to use real estate investment to build the future you want. Jason Hartman has helped hundreds of investors acquire rental properties through his Platinum Properties Investor Network, which helps investors navigate through the process of out of state nationwide property investment. If you are interested in learning more about investing in a rental property, you can set up a free consultation with a JasonHartman.com investment counselor who can answer all your questions and help you find properties that may be a good fit for your investment goals. You can also browse currently available properties nationwide with detailed proformas at www.jasonhartman.com/properties/.