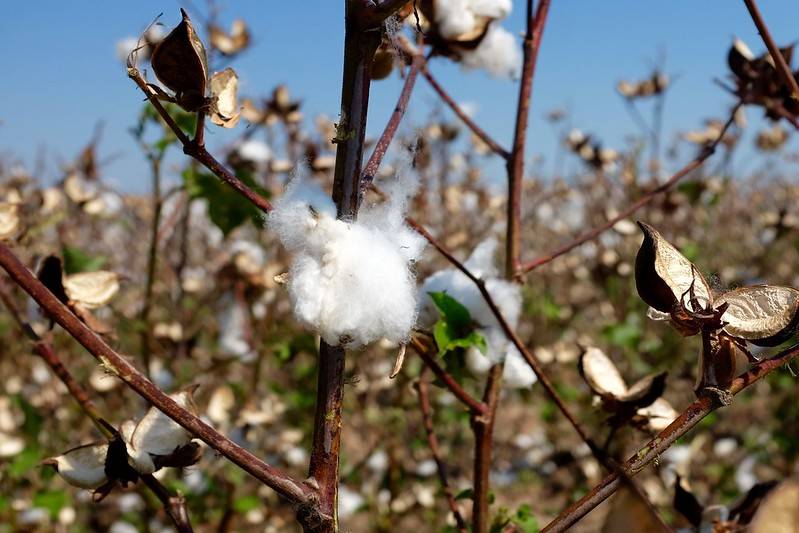 2020 looks set to be a year of cuts in cotton acreage. The ongoing trade dispute between the U.S. and China has affected many industries, and the cotton export market is one of them. When this is paired with the anaemic prices that are saddling producers, it could result in a cut in cotton acreage of as much as three million acres.
Planted cotton reached close to 14 million acres during 2019, but while this sounds impressive, it's important to note that this is almost 3% less than the acreage in 2018. Analysts are now predicting that 2020 could see cotton covering less than 11 million acres – something which could have a serious impact on US cotton trading.
Acreage Cuts And The China Trade Dispute At The Heart Of 2020's Cotton Trade Picture
2020's cotton trading picture is like to center on two key pillars – acreage cuts and the China trade dispute. America's tariff clashes with China have resulted in a major hit on U.S. cotton producers, both indirectly and directly. Directly speaking, the market share has been picked up by Brazil while indirectly, the trade effects are causing a serious drag on demand that is raising prices for consumers while also placing cotton merchants and shippers in an uncertain business environment.
Could 2020 See An End To The Clash With China?
Get Started
Claim up to $26,000 per W2 Employee
Billions of dollars in funding available
Funds are available to U.S. Businesses NOW
This is not a loan. These tax credits do not need to be repaid
The ERC Program is currently open, but has been amended in the past. We recommend you claim yours before anything changes.
Only time will tell if the clash with China will be resolved at some point during 2020. However, even a resolution won't indicate a rapid return to health in the cotton trading market. A resolution could certainly signal the beginning of repair, but the markets are unlikely to go up than remain up. A long-term fix will be necessary to return the cotton market to a better situation. It's clear that China is set to remain a wild card in the market with the possibility of worsening or improving over the year to come.
The Looming Cut In Acreage
The looming cut in cotton acreage is also set to play a major role in cotton trading during 2020. The reduced acreage will almost certainly raise prices this year and with the possibility of acreage reducing below 11,000,000 cotton growers will need answers to the main question – "how much are other producers going to cut back and what impact will that make on the leftover supply?"
The Extent Of The Decline
For more than 10 years, the U.S. has relied heavily on China as a key market for cotton fiber exports. Now, the price of cotton has dropped by around 30% since the China/US trade dispute began. So, what implications does this have on cotton trading? During the crop years in 2019 and 2018, American cotton has been considerably less competitive when compared to growth from Brazil, India, and Australia due to the 25% tariff imposition. With China's retaliatory tariffs now being imposed on U.S. cotton yarn and cotton, America's cotton industry is seeing increasing harm, with ongoing damage to its China market share.
There has been an immediate impact on the market share of cotton imports from China. In 2017 and 2016, this stood at 45%. In 2018, it had dropped to just 18%. Meanwhile, Brazil saw its market share increasing from just 7% during 2017 to 23% the following year. The lost market share has caused a reduction in overall export shipments and sales, further depressing American cotton prices.
It seems unlikely that US cotton trading will see a major improvement any time soon, but with 11 more months to go until the end of the year, only time will tell what impact political maneuvers will have on the market.