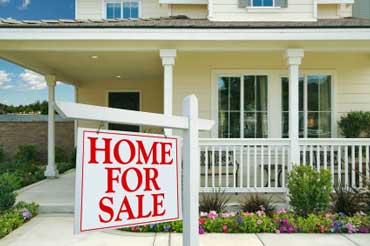 At a time of higher real estate values and rising interest rates it pays to wonder where we will find growing numbers of first-time home buyers, a group which powers much of the housing sector.
Traditionally about 40 percent of all existing home purchases are made by first-time purchasers but in recent years we have been off the mark. According to the National Association of Realtors, first-timers represented 35 percent of all buyers in 2016.
It might seem that a gap of 5 percent or so would not be a big deal but when it comes to first-time purchasers there's a multiplier effect which spreads throughout the real estate market. You need lots of first-time purchasers because without them it's tough to sell existing homes, particularly entry-level properties. If existing homes can't be sold then current owners cannot sell and purchase replacement homes or in some cases move at all. In turn, fewer replacement properties are bought by current owners and so on.
Part of the problem is that younger people — the people who by definition are most likely to be first-time buyers — have faced difficult times in recent years,
"Young adults in the United States have experienced higher rates of unemployment and lower rates of labor force participation than the general population for at least two decades, and the Great Recession exacerbated this phenomenon," said the Federal Reserve in a December report.
The Fed explained that "changes in labor market conditions, including globalization and automation, have reduced the availability of well-paid, secure jobs for less-educated persons, particularly those jobs that provide opportunity for advancement. Furthermore, data suggest that young workers entering the labor market are affected by a long-running increase in the use of 'contingent' or 'alternative' work arrangements, characterized by contracted, part-time, temporary, and seasonal work."
Given this background is there a way we can expand the pool of first-time buyers and with it the housing sector and the economy in general?
How To Produce More First-time Buyers
Get Started
Claim up to $26,000 per W2 Employee
Billions of dollars in funding available
Funds are available to U.S. Businesses NOW
This is not a loan. These tax credits do not need to be repaid
The ERC Program is currently open, but has been amended in the past. We recommend you claim yours before anything changes.
In fact there is some good news which suggests that potential first-time buyers may become more numerous in 2017.
First, the job market has improved. The economy added 11.250 million non-farm jobs under the Obama Administration. If the trend continues it will be good news throughout the economy.
Second, there is real potential for additional job growth with a new Administration and a new Congress. Republicans and Democrats argue with equal fervor that increased infrastructure development is necessary.
"Transform America's crumbling infrastructure into a golden opportunity for accelerated economic growth and more rapid productivity gains with a deficit-neutral plan targeting substantial new infrastructure investments," said the Trump campaign last year.
The Democrats agree, explaining in their 2016 platform that "if we are serious about reversing the decline of the middle class, we need major federal investments to rebuild our crumbling infrastructure and put millions of Americans back to work in decent paying jobs in both the public and private sectors."
"The big question is how successful the Trump Administration and the new Congress will be in implementing a meaningful 'infrastructure development' program," said Rick Sharga, executive vice president at Ten-X.com, an online real estate marketplace. "But the kinds of construction jobs that would be created by investing in rebuilding the country's infrastructure have a 'multiplier' effect – these are the kinds of jobs that enable workers to buy homes, but they also tend to create more jobs within the service industry, delivering even more potential homebuyers."
Third, there is a national movement to raise state and local minimum wage standards and it has recorded a number of successes. According to the National Employment Law Project, the effort "grew in scale and influence in 2016, with 25 states, cities and counties raising pay for 11.8 million workers. New campaigns seeking to raise pay for 8 million more workers in at least 13 states and cities are teed up for 2017 and 2018."
Higher wages, of course, offset steeper interest rates and home prices.
Lastly, without much fuss and bother, we could substantially raise first-time buyer sales by simply tweaking the tax code as we did in 2008, 2009 and 2010.
Back then the housing market along with the rest of the economy was sagging and dragging after the financial meltdown. Many sectors of the economy were in trouble and housing was no exception. In an effort to open up the real estate marketplace Congress passed a series of tax rules designed to encourage first-time buyers.
In 2008 Congress approved a new tax rule which gave first-time buyers a tax credit for as much as $7,500 – if you owed Uncle Sam $10,000 you could subtract $7,500 from the debt. Sounds good, but the credit had to be repaid over 15 years so essentially the money was a glorified loan. The program produced a 2-percent increase in first-timer purchases.
The rules were revised in 2009 and 2010. Now first-time buyers could get a credit for as much as $8,000 and – better yet – the money did not have to be repaid.
Did the new rules pump-up first-time sales? You bet. According to the National Association of Realtors, first-time buyers represented 41 percent of all sales in 2008, a figure which rose to 47 percent in 2009 and soared to a whopping 50 percent in 2010.
Given that tax reform will be a major focus on Capitol Hill this year, it may be that instead of a big argument over infrastructure spending or local efforts to raise wages the quicker option is a short-term tax cut, an approach which certainly worked in the past.