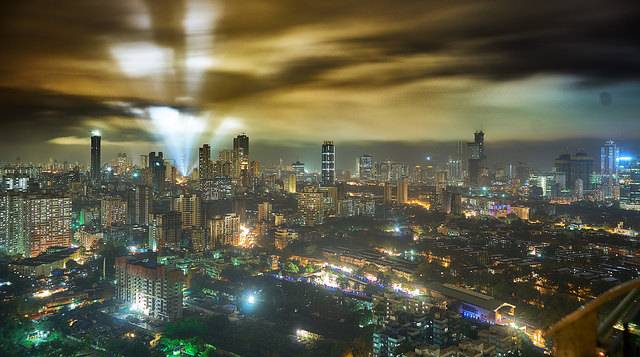 Real Estate Industry for a long time has been known for delivering substantial profit in a short amount of time. There are not many promising investment avenues which offer better and faster returns as compared to the real estate. The industry has been booming since the past few decades and the next five years are expected to set some new records. India is the fastest growing economy with a growth rate of 7 percent. India is overtaking China regarding real estate growth with a projected growth set at 7 percent, India is close to achieving it or even do better. However, China's growth in 2016 was 6.7%, and that will fall to 6.35 this year. Furthermore, India is the fastest growing country in BRICS.
Growing Needs of the Growing Population
This brings us to an important point. Keeping growth on one side, one thing that is growing at an alarming rate is the population in this country. China is the most populated country with 1.3 billion populace, and India is not far behind. Furthermore, it is predicted by UN that India will be the most populated country by 2022. Now as the population increases, so will the demand for more houses for a dwelling. Financial industries along with developers are looking forward to building projects to cater to the needs of the people. The government of India is taking considerable steps to increase housing facilities and to make it affordable they have slashed the interest rates on housing finance.
Most Attractive Real Estate Investment Spot
Among all the cities that are growing at an alarming rate, Mumbai and Bangalore are the most preferred destination for investment in real estate. These cities are at par with the likes of Tokyo, Sydney. While Mumbai is booming with its residential projects, Bangalore has been named as the Silicon Valley of India. The market is slowly improving. The government took a drastic step towards bringing the money back from the grey economy via Demonetization. Moreover, this is now turning fruitful as the economy is now reviving itself.
Get Started
Claim up to $26,000 per W2 Employee
Billions of dollars in funding available
Funds are available to U.S. Businesses NOW
This is not a loan. These tax credits do not need to be repaid
The ERC Program is currently open, but has been amended in the past. We recommend you claim yours before anything changes.
Steps Taken by the Real Estate Developers
The real estate builders and developers are offering eye-catching schemes to revive the market. There are several interesting house buying schemes which have attracted many buyers by now. They are offering properties with decent amenities at an affordable price. They have launched several schemes to attract buyers and are working in synergy with the financial institutions.
Steps Taken by the Government
Furthermore, the government has taken considerable steps as it announced "Housing for All" goal to be achieved by 2022. Under "Housing for All", it aims to build affordable homes in 100 cities around the country. Apart from that, it has also introduced "Pradhan Mantri Awas Yojana(PMAY)" under which provision has been made to cater to the needs of the weaker section of the society. Under PMAY, housing finance can be availed at a lower percentage.
Steps Taken by the Financial Institution
There are various Non-Banking Financial Companies (NBFCs) and other lenders who are providing housing finance at an attractive rate of interest. They are adhering to the changes introduced by the government and are working in synergy with the developers to make a housing dream come true. India is reviving its economy, and major credit can be given to the real estate industry. Furthermore, as per the plans and policies implemented by these institutions, the growth of the country is ready to set a new benchmark in the next five years.
Author Bio
Anamika Verma is an experienced financial advisor and writer who is well known for her ability to market trends as well as for her financial knowledge. She has worked extensively in the finance sector and also written numerous blogs on finance and investment etc. and how they affect the customer in the present market scenario. She has done MBA in finance. Anamika has also amassed a great name for herself as a financial blogger. She has written more than 1000 blogs on topics related to Home Loan, Personal Loan, or tax benefits from financing.