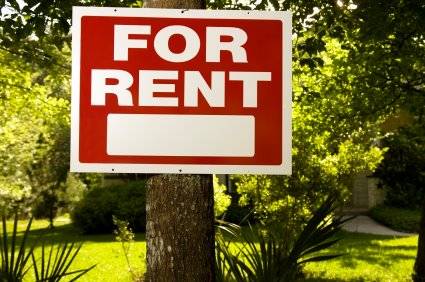 A good ad for a rental property should be short, descriptive, and include plenty of good quality photos. It needs a catchy headline, a detailed description, and all the information a tenant needs to know. A great rental unit can sit on the market for far too long if the ad doesn't follow these rules. Read on to find out how to write a rental ad that gets attention.
Attention Grabbing Headlines
"A lot of people write their headline as an afterthought, and don't put much thought into it. By doing this you will miss out on an opportunity to grab as many eyes as possible. Your goal with the headline is to make it stand out from the others," recommends Elise Clayton, writer at Eliteassignmenthelp.com. Most headlines will read something like this: "2 bedroom, 1 bath, recent upgrades." Write yours to be a bit different by painting a picture in their head. Highlight a perk, or something about the property that is unique. Maybe it's near the water, has a hot tub, or is located in a trendy neighbourhood. A little creativity goes a long way with your headline.
Good Quality Photos 
The photos you post are quite possibly the most important aspect of your rental ad. If you don't include photos, readers will skip by your ad. Not posting photos makes it seem like you're hiding something, so post lots. It's preferable to take photos when the property is vacant, so the photo is not cluttered up with a tenant's stuff. However, this isn't always possible, since you might be in a hurry to get the next tenant in, and not want the property sitting vacant. Don't ever take photos with poor lighting or with stuff cluttered all over the place. Include at least one picture of the kitchen, bathroom, common area, and at least one bedroom.It doesn't hurt to take a photo of amenities such as a washer and dryer, or a patio and backyard.
Detailed Description
Lead off with what you consider the property's best feature. Something like "tall ceilings," "large windows," or "great school nearby." Whatever it is, lead with it. Select a few descriptors for your property, choosing words like "cozy," "private," or "modern," based on it's best characteristics. Then move on to listing the basic specs of the property, such as number of bedrooms, number of bathrooms, appliances, and square footage. Include what neighbourhood the property is located in and give a quick description of the neighbourhood. Is it "quiet," a "vibrant community," a "professional community," or something else? 
Get Started
Claim up to $26,000 per W2 Employee
Billions of dollars in funding available
Funds are available to U.S. Businesses NOW
This is not a loan. These tax credits do not need to be repaid
The ERC Program is currently open, but has been amended in the past. We recommend you claim yours before anything changes.
Include All the Necessary Information
Give the reader all the information they need to decide if they want to contact you for a showing. Include how much rent they will be paying, parking availability, smoking policy, how much of a security deposit you require, what day the property is available for moving in, and how long a lease they will be asked to sign. One year leases are most common, and very often written as twelve month leases, because psychologically it seems shorter and less daunting. You'll also want to mention if utilities are included, your policy towards pets, and your contact information.
Check Out Some Online Tools for Help Writing an Effective Ad
Writing isn't easy for everyone, so don't be afraid to get some help from the professionals. Here are some good resources to get you started:
StateOfWriting.com
This is a grammar resource you can use to go over your rental ad for grammatical errors. Ads with mistakes look unprofessional and get less inquiries.
EssayRoo.com
Check out this online proofreading tool, suggested by Essayroo review, you can use to make sure your ad is polished and free of errors.
ViaWriting.com
This is a writing blog you can read up on for ideas and tips on how to write a good rental ad. You'll find posts here by people who have been in your position and had success.
Boomessays.com
An editing tool, recommended by SimpleGrad.com, you can use to check over your ad for typos and other mistakes.
WritingPopulist.com
Check out this handy writing guide for suggestions and advice on how to write a rental ad. Even good writers can benefit from some extra writing guidance.
Conclusion
The secret to an effective rental ad is getting the reader's attention, impressing them with some unique features, and then giving them the information they need to make a decision. Write a catchy headline, take lots of high quality photos, and describe your property's best features.
Author Bio
Grace Carter is an editor and tutor at Via Writing, where she teaches academic writing and polishes educational strategies.