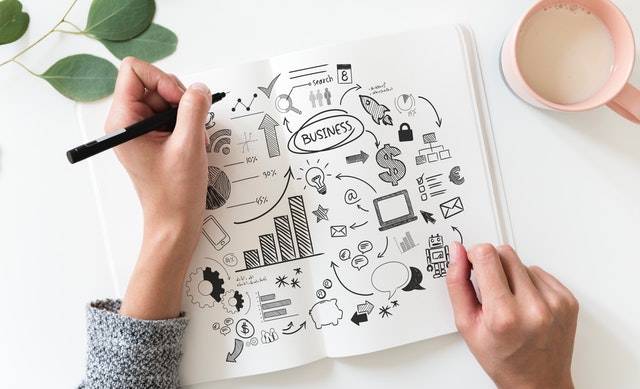 With over 600,000 small businesses launched each year, more and more people are ditching their 9-5 jobs with the hope of becoming their own boss. There are certainly a lot of benefits tied to being an entrepreneur. While it is not an easy feat, succeeding in your entrepreneurial journey is possible. But of course, it all starts with a profitable and realistic business idea.
Below are 10 business ideas that require minimal capital and resources. It is important, nevertheless, to focus on the business that resonates with your passion. Just because a specific business is in demand these days doesn't mean you can just hop into it and expect that it will become profitable. It is best to pursue the career you want – something that you will pursue amidst challenging moments.
Personal/Virtual Assistance Services
Do you have incredible organizational skills and communication skills? Do you enjoy office work? Then maybe you can become a successful virtual assistant. All you need is a computer (or laptop) and an internet connection. As a VA, you get to work like you normally would in a traditional office, but you get to do it all in the comfort of your home. Isn't that cool?
Online Retail
Whether you're producing your own products or simply aim to resell existing products, there is a place for you to grow your business… in the online world. Platforms like Amazon, eBay, and Shopify make online retail easy and convenient. With 80% of consumers searching online for the products they need, putting up an online shop is definitely one of the most profitable business ideas out there. You can get items at a much cheaper price if you will buy in wholesale. Putting up an online shop requires minimal investment. You can even obtain personal loans for excellent credit to get started. Alternately, you can become a reseller of a certain product without having to buy stocks. Rather, you earn a commission for every unit sold.
Content Creation
With billions of people relying on the internet (Google searches, social media, and online news) to obtain information, the need for top talents who can create high-quality content is bigger than ever. Whether you're into making videos, writing articles, producing podcasts, or designing graphics – there is a space for you in the world of content creation.
Event Planning
This might be considered the most stressful job, but it is also one of the most rewarding. If you are detail-oriented, creative, and highly organized, and have a passion for creating memorable moments for people, then this business idea is for you.
Get Started
Claim up to $26,000 per W2 Employee
Billions of dollars in funding available
Funds are available to U.S. Businesses NOW
This is not a loan. These tax credits do not need to be repaid
The ERC Program is currently open, but has been amended in the past. We recommend you claim yours before anything changes.
Errand/Concierge Services
People are much busier these days than they were decades ago. This means there's a great opportunity for entrepreneurs who are passionate about making other people's lives easier. In most cases, you don't have to spend anything to get started. But you must possess diverse skills and be highly organized. More importantly, you should have a strong sense of customer service.
Software Development
The U.S. Bureau of Labor Statistics estimates a 17% increase in the demand of software developers by 2023. We're in the digital era so it is not surprising to know that software development is a trending business idea. With millions of people relying on apps and other technological platforms, it definitely is a great opportunity for those who have the skills.
Meal Preparation
Do you love cooking? Meal kit services are becoming highly popular these days. Again, people are busier these days that they don't have time to shop and prepare healthy meals anymore. With meal kits, customers will be supplied with just the amount of ingredients they need to prepare a specific dish, along with the cooking instructions. Meal kit suppliers usually source ingredients directly from local farms, creating opportunities for small growers and farmers.
Music Lessons
If you have the gift of music, why not share it? Offering lessons is a great source of extra income. Plus, you get to enjoy your hobby too.
Pet Fashion
68% of the U.S. households, or around 85 million families have pets. Offering fashion services for pets might sound like a crazy idea but it's actually one of the most popular and highly profitable businesses today. From designing pet clothing and accessories to providing full spa services, anything you can provide to humans, you can provide to furry babies too!
Cleaning Service
It's not just working professionals and homeowners who need help keeping their houses clean. Even businesses like restaurants and offices would appreciate a hand too. Putting up a cleaning business is not costly at all, as you will only need to invest in a few cleaning equipment and supplies. What is important is the quality of service you provide.
Becoming an entrepreneur is fairly easy if you know what you want. Once you've decided on what business to pursue, you can now proceed to create a solid business plan. With hard work, perseverance, and positivity, you can become successful with any business you choose to start.
Author Bio 
Jim Hughes is a content marketerat Loanstart.comwho has significant experience covering technology, finance, economics, and business topics for about 3 years. He likes to share all the insight and knowledge he has.